A small intimate ceremony with autumnal colours and rustic DIY decor at a stunning industrial wedding venue. We are thrilled to share wth you the beautiful wedding of Miranda and Joe.
The couple loved having a small ceremony with just close friends & family, which meant they got to stop and chat to everyone that was there, which made it very special to them and more intimate.
Small intimate weddings have become more popular since the pandemic and it seems that they will continue into 2023 too. Hands up for more intimate weddings!
Keep reading to find inspiration for your own wedding or perhaps you just love love and weddings like us and fancy a read. Enjoy!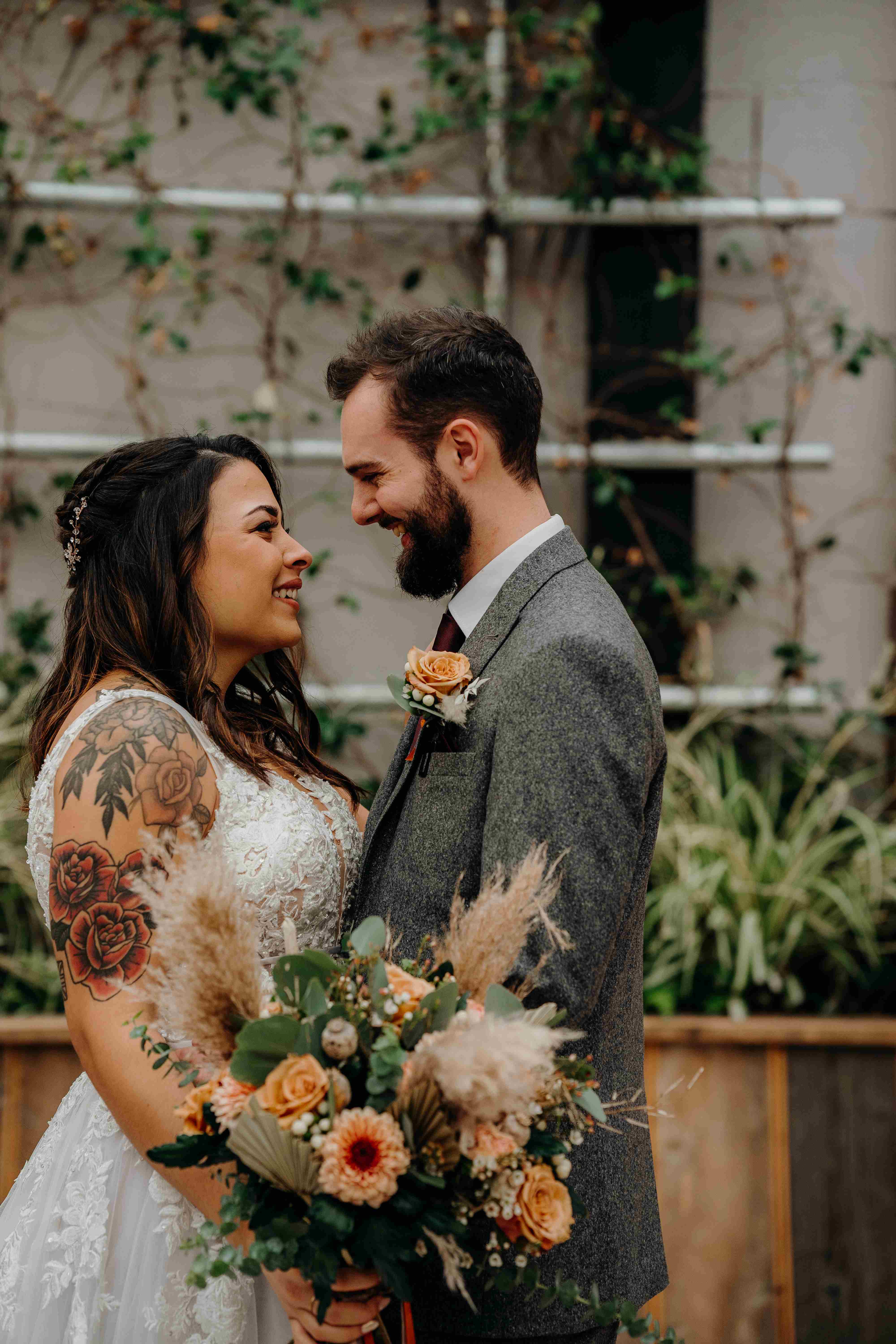 .
Industrial Wedding Venue
Miranda and Joe got married at The Shack Revolution in Hereford, an urban, industrial blank canvas venue for unique weddings.
With having a simple theme for decor, the couple loved having their wedding at The Shack. Miranda added that 'the building is so beautiful inside which made it easy to have a small amount of work and decoration to do ourselves. The team there is absolutely incredible and having our special day there made it all the more special.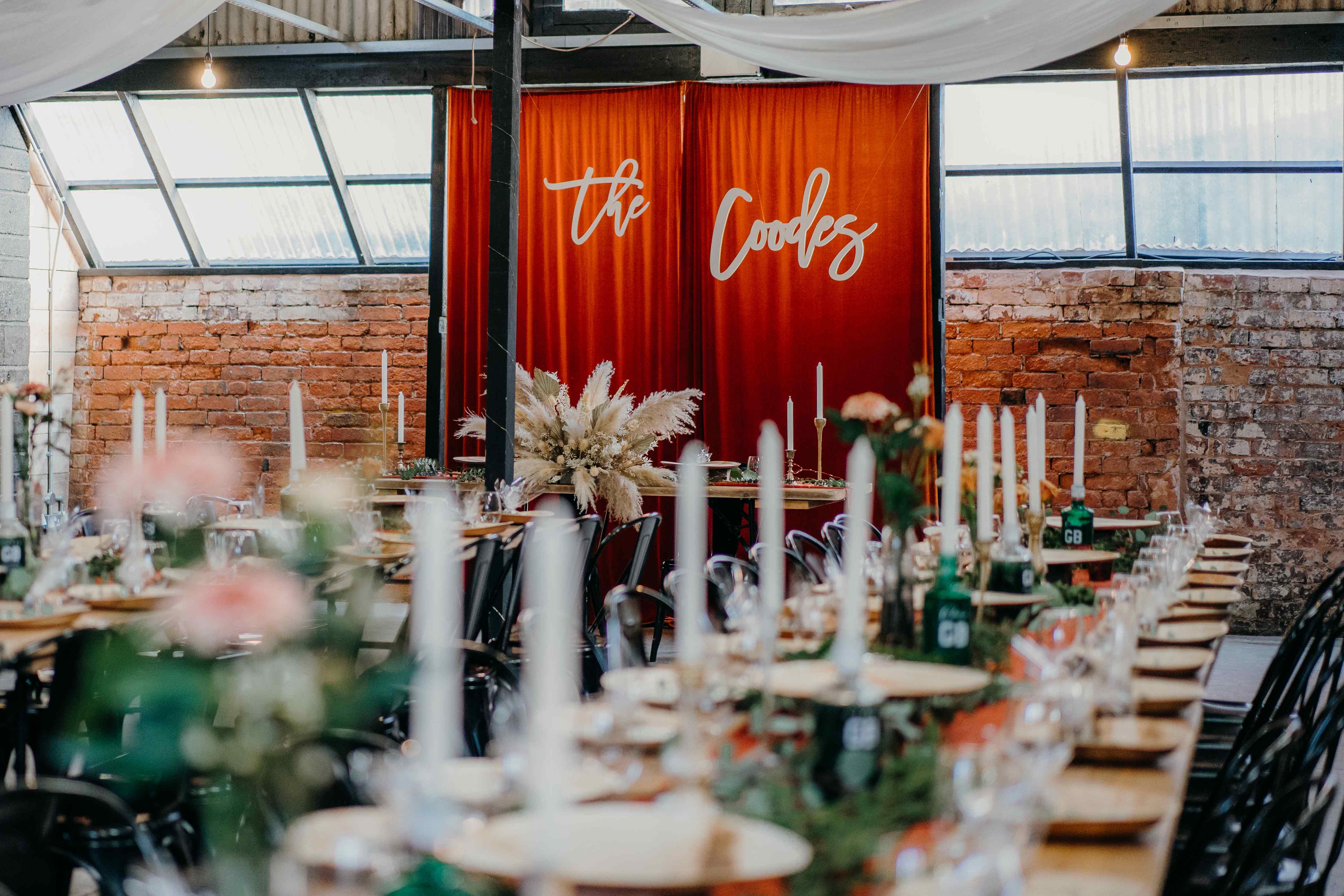 Rustic Autumnal Tablescape Decor
Miranda's close friend Em not only helped organize and make sure the day went smoothly so she could relax, but also brought her autumn tablescape ideas come to life! Miranda told us that 'Em's eye for detail played such a huge part in our day, how everything looked, and how every ran so smoothly.'
We are obsessed with this table decor and love the warm earthy autumnal tones and candlestick, pampas grss centerpiece displays. This decor works perefctly with the industrial beams, drapes and rustic brick wall behind the top table.
.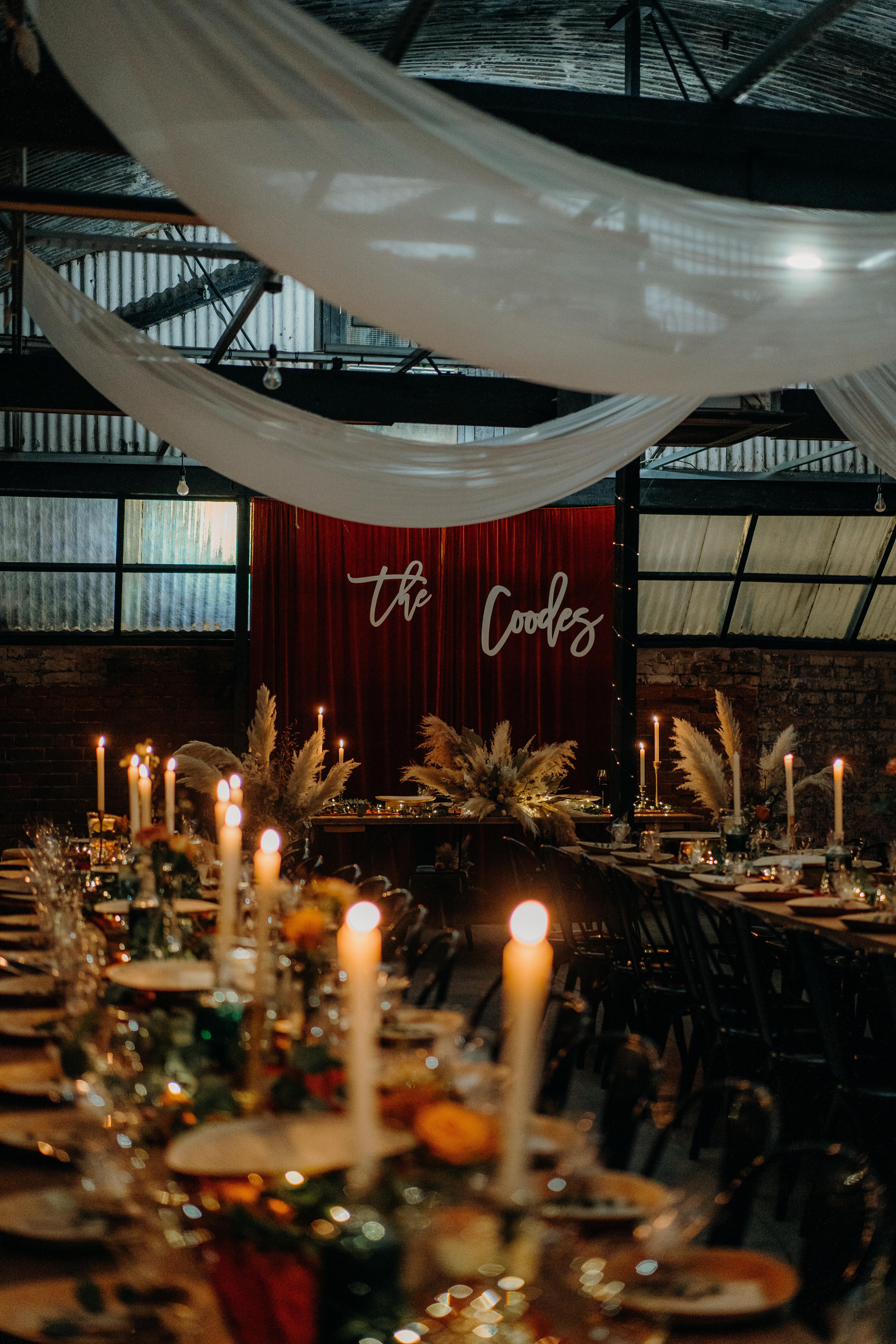 .
.
Bohemian Wedding Flowers
The fabulous bridal bouquet and wedding arrangements were created by Abi from Illuminated Calligraphy, the dried palms and pampas added a touch of boho which we of course adore!
.
.
Rustic Semi-Naked Wedding Cake
The couple opted for a gorgeous semi-naked wedding cake that provided all the rustic vibes and fit perfectly with their overall wedding theme.
The wedding food grazing platters were supplied by a close frined of the couples and don't they just look delicious.
.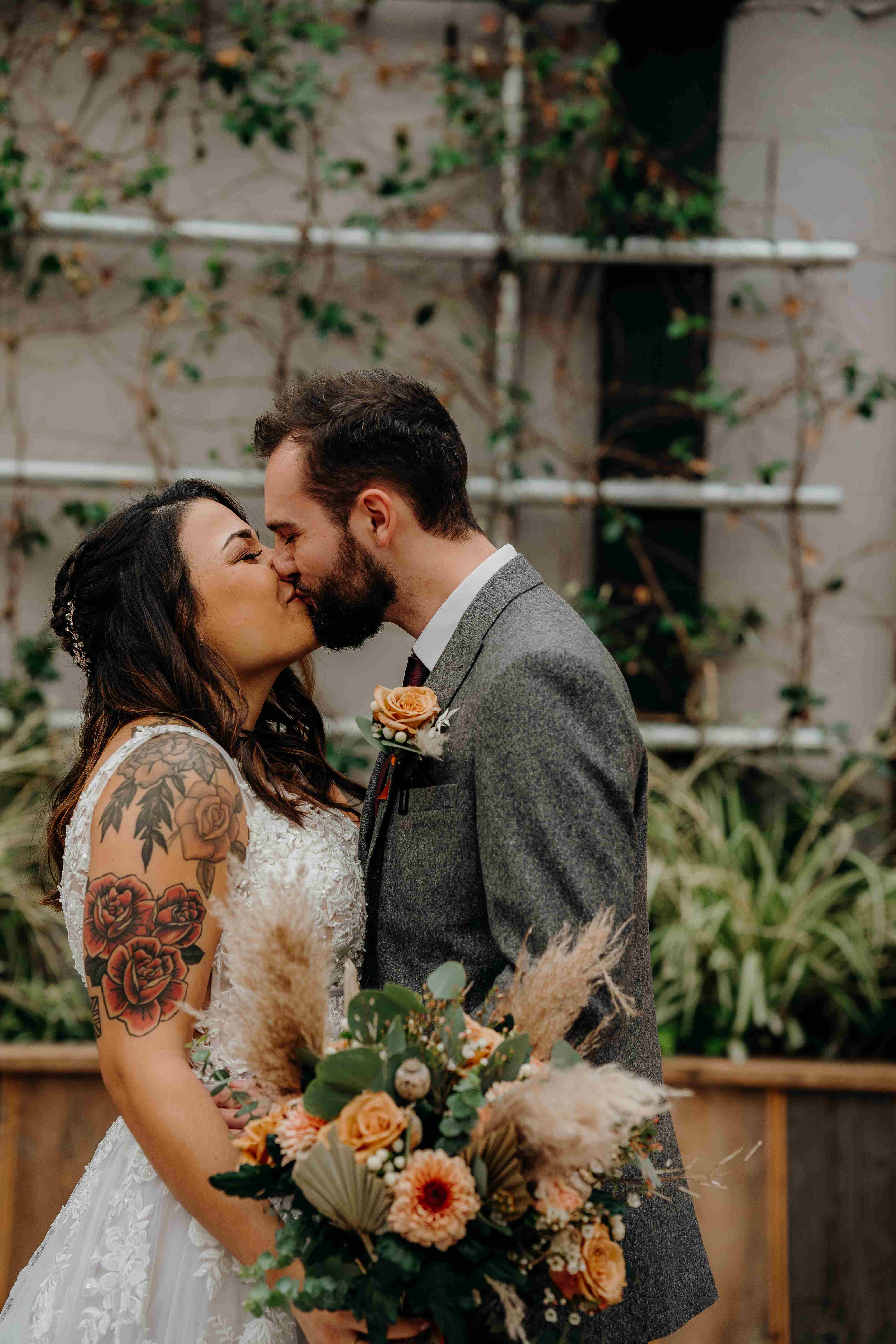 .
The Bridal Look
The bridal gown was from The Castle Prom and Bridal, in South Carolina, US. We love the lace detailing and flattering bodice that suited Miranda's perfectly. For her evening look, Mirandad added a leather look biker jacket from Topshop adding a quirky edginess to her look.
Miranda's bridesmaid's all sourced their own dresses from a colour scheme given to them by Miranda, we just love this gorgeous blush palette and mismatch look.
The bride's hair and make-up was styled by Naomi Kymberley Bridal , Miranda added; 'It was so great to work with Naomi for both my hair and make up trials a few weeks before, to the day of. I went to her home for my trials which was cozy and beautiful and she listened, took notes and pictures, and made my hair and makeup on my wedding day exactly what I had wanted.'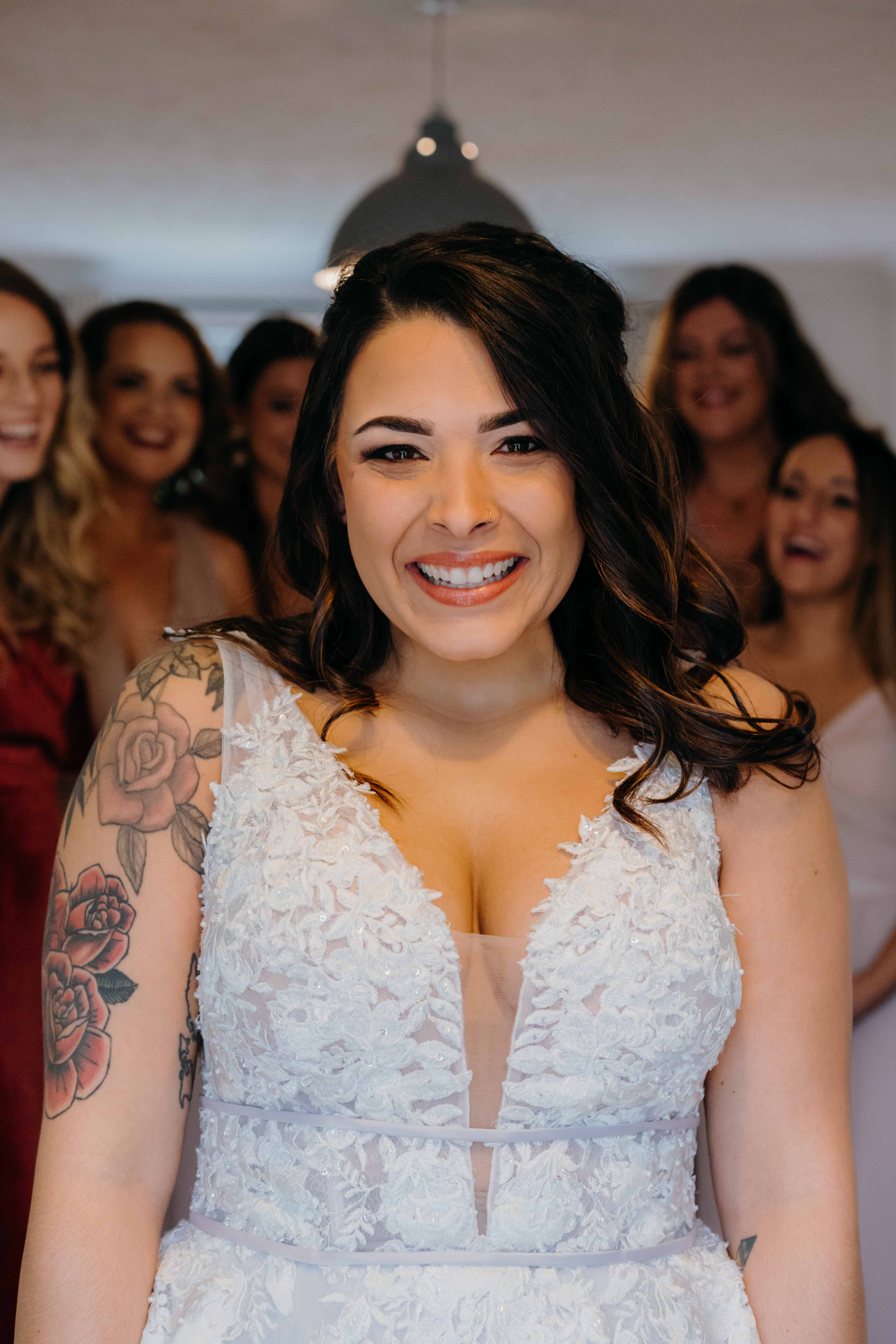 .
Wedding Photography
These gorgeous images were captured by wedding photographer Surefooted Media,
Surefooted Media are some of the couples close friends. Miranda added; 'We wanted our day to be captured in a way that wasn't just the "shots you're supposed to get" , but shots that would be memories for the rest of our lives. They did a fantastic job capturing not only some special pictures of us (the bride and groom) but also our guests and people that were there! They also went above and beyond with recording the ceremony so that I could send to my family who were not able to make it over from America.'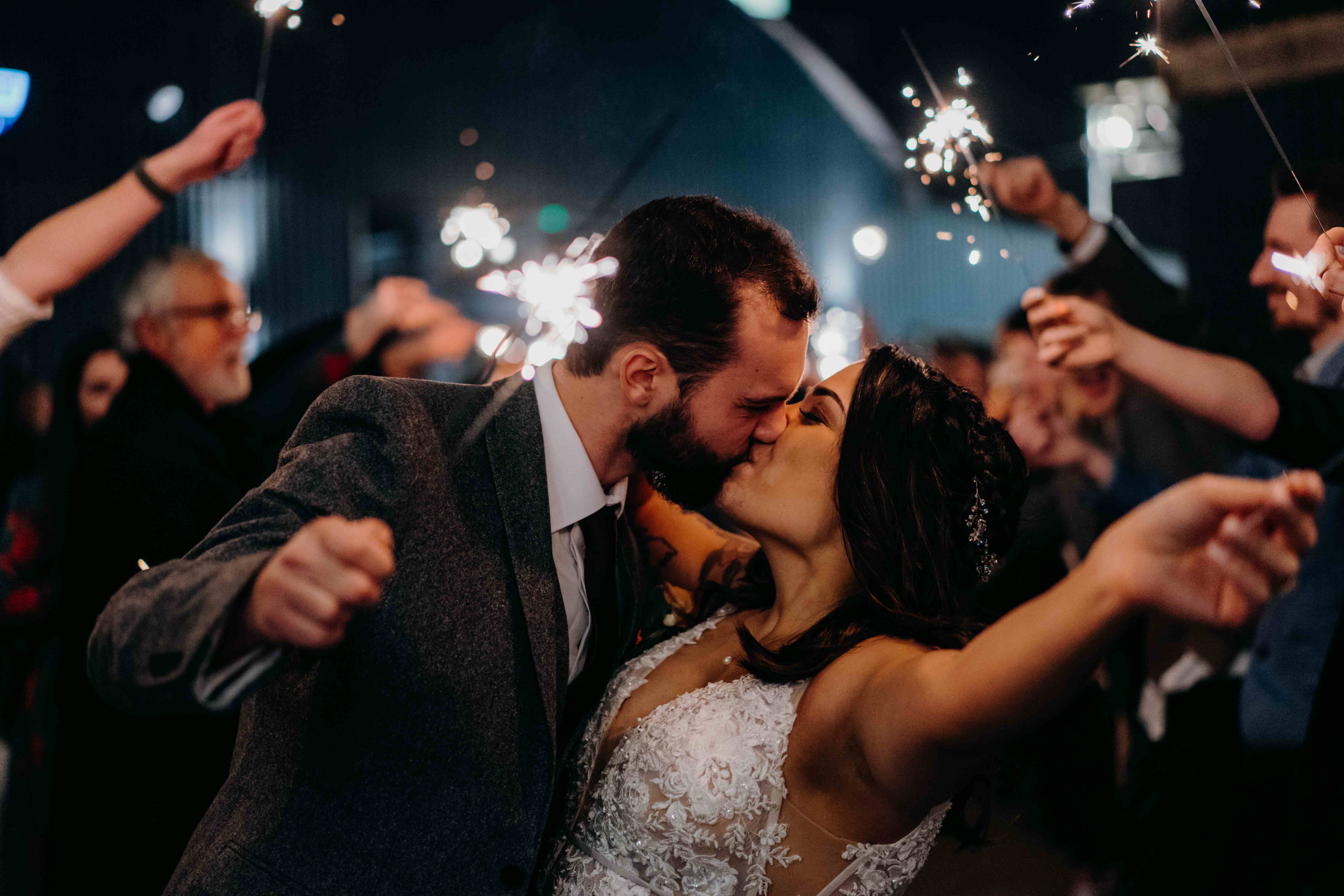 .
.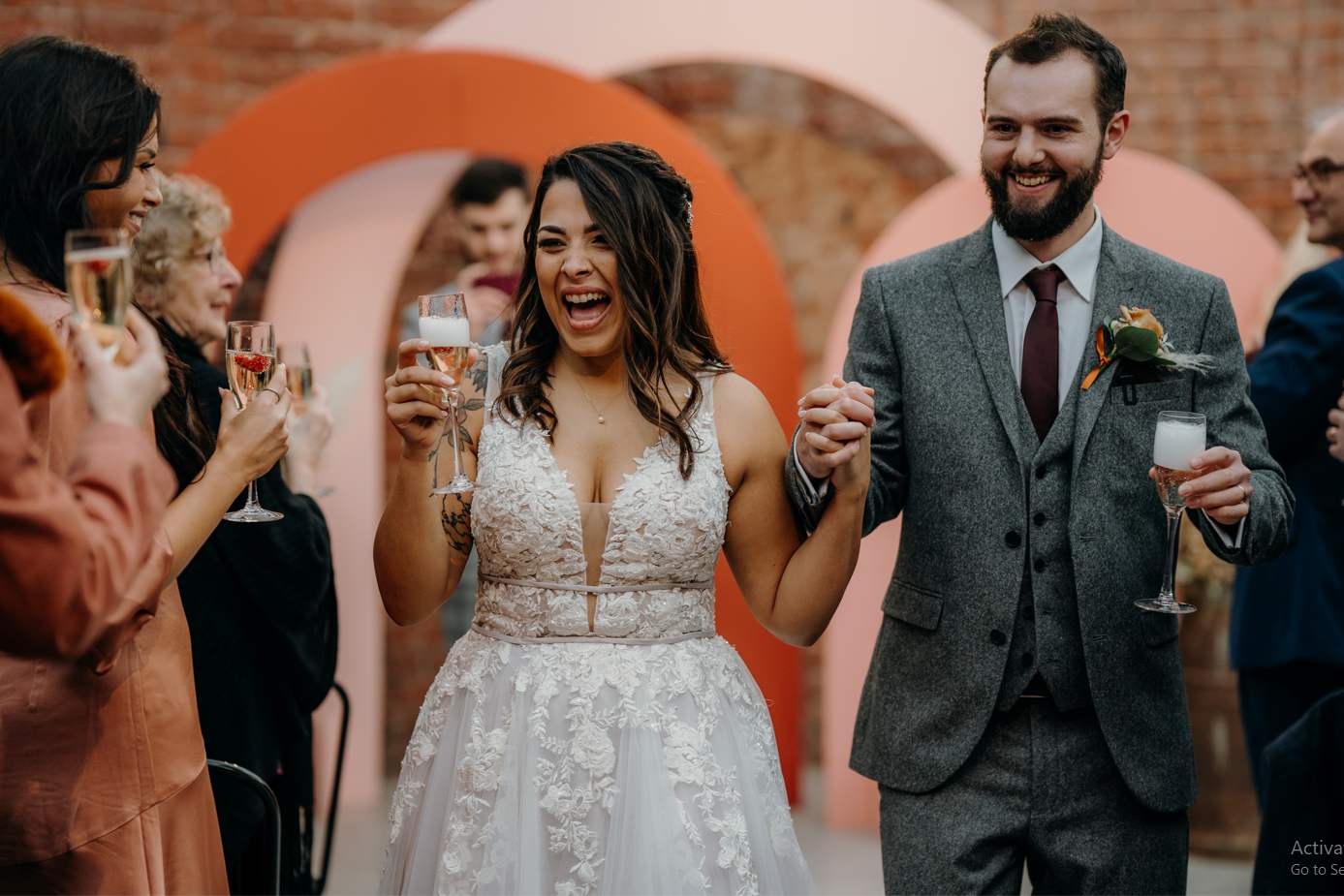 Looking for some more rustic boho wedding inspiration? Why not check out some more of our blogs here.
Lot's of love,
Jess
The Wedding Supplier Team:
Surefooted Media - Photography
Naomi Kymberley Hair and Makeup - Hair and MUA
The Shack Revolution - Venue
Abi from Illuminated Calligraphy - Flowers
The Castle Prom and Bridal - Wedding Dress
Emily Alice Cook (Brides' Friend) - Venue Styling
ON 12th December 2022 / BY Jessica Tetstall
Leave A Comment