Escape to the coast for your relaxed, romantic and intimate elopement wedding. Cornwall is probably one of the best beach locations in the UK, so of course it is a fabulous place to elope with your loved one. With natural rugged coastal beauty and plenty of stunning venues to choose from, it is the perfect backdrop for a realxed and intimate elopement wedding by the ocean.
For some elopement inspiration, this styled shoot is brought to you by NK Photography, Natalie Stadon Weddings and a team of talented South West wedding suppliers. Enjoy!
.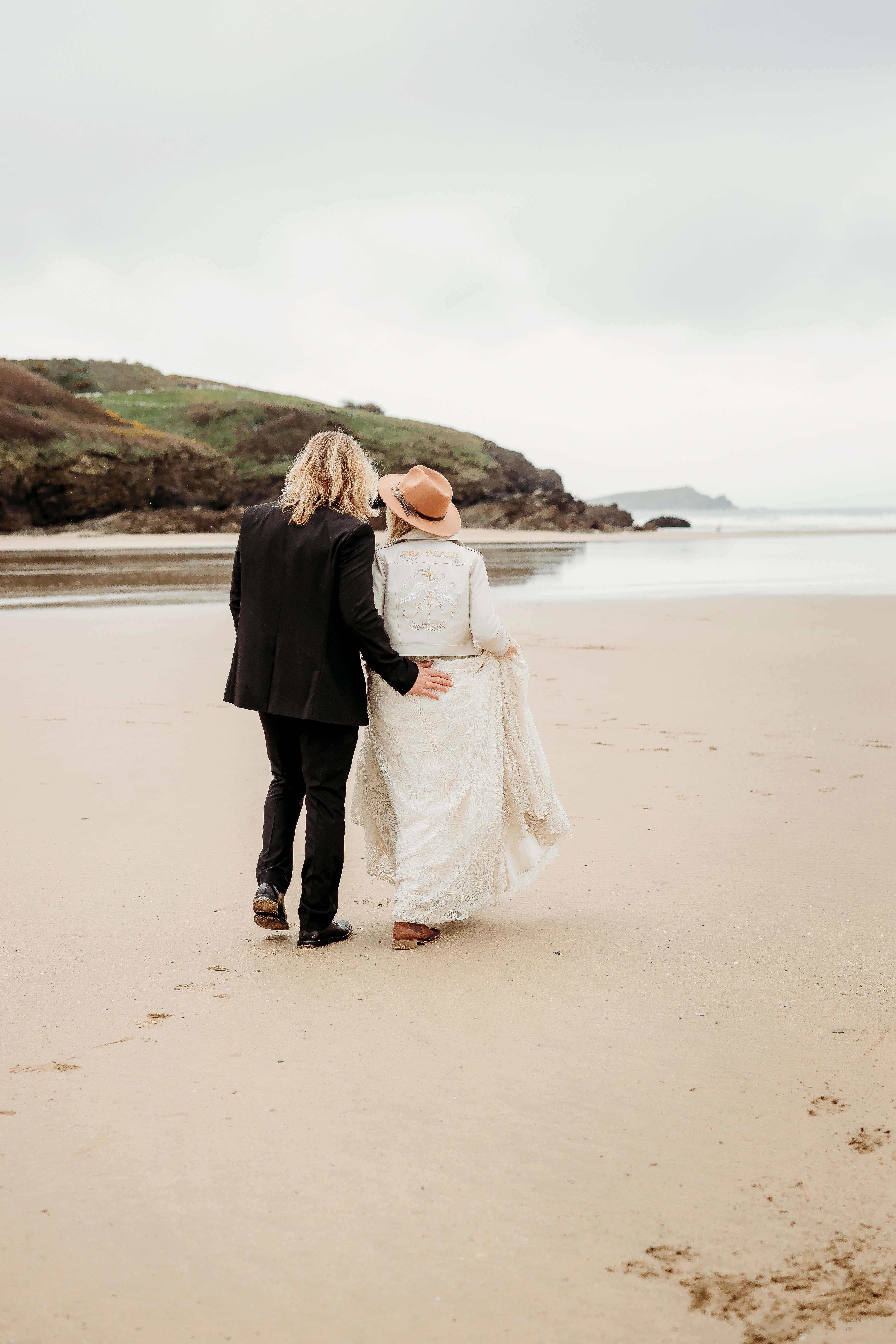 .
Cornwall Wedding Venue
The setting for this elopement styled shoot was the beautiful Porth Veor Manor Hotel. Situated on Cornwall's north coast overlooking Porth Beach between Newquay and Watergate. The conservatory is the perfect spot to get some photos indoors, giving us boho tropical vibes. LOVE!
The couple then headed to the local beach to take some gorgeous shots there too.
Cornwall boasts a variety of stunning beaches, each with its own unique charm. From the rugged cliffs of Kynance Cove, to the golden sands of Porthcurno, there is a beach to suit every couple's taste making it one of the most popular beach elopement loations in the UK.
.
.
.
Bohemian Wedding Dresses
The bride wore two stunning bohemian floaty wedding dresses, one for the indoor shots by our fabulous approved supplier, based in Winchester UK, House of Boemia and one for running around on the beach from Devon based Dandelion and Pearls with a matching fedora hat and gorgeous hand embroidered bridal jacket by Niamh Designs. Now the bride was dressed for her elopement adventure!
Hair and make-up was styled by The Salty Blonde Stylist, opting for loose effortless waves and minimal natural make-up.
The beautiful bridal bouquet was supplied by Home Nansledan in Cornwall, made up of eucalyptus foliage, pussy willow twigs, thistles and beautiful cream lisianthus & roses.
.
.
.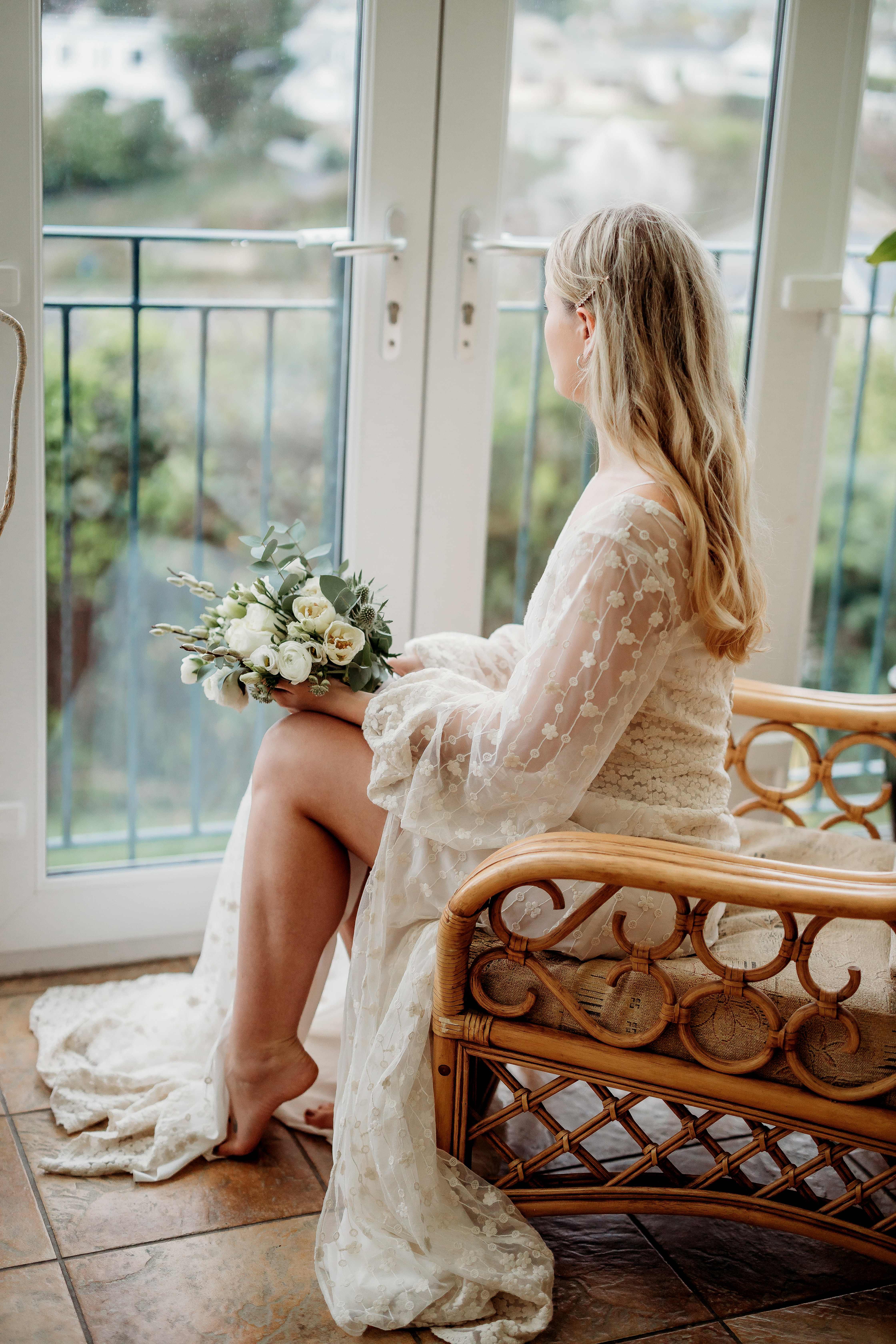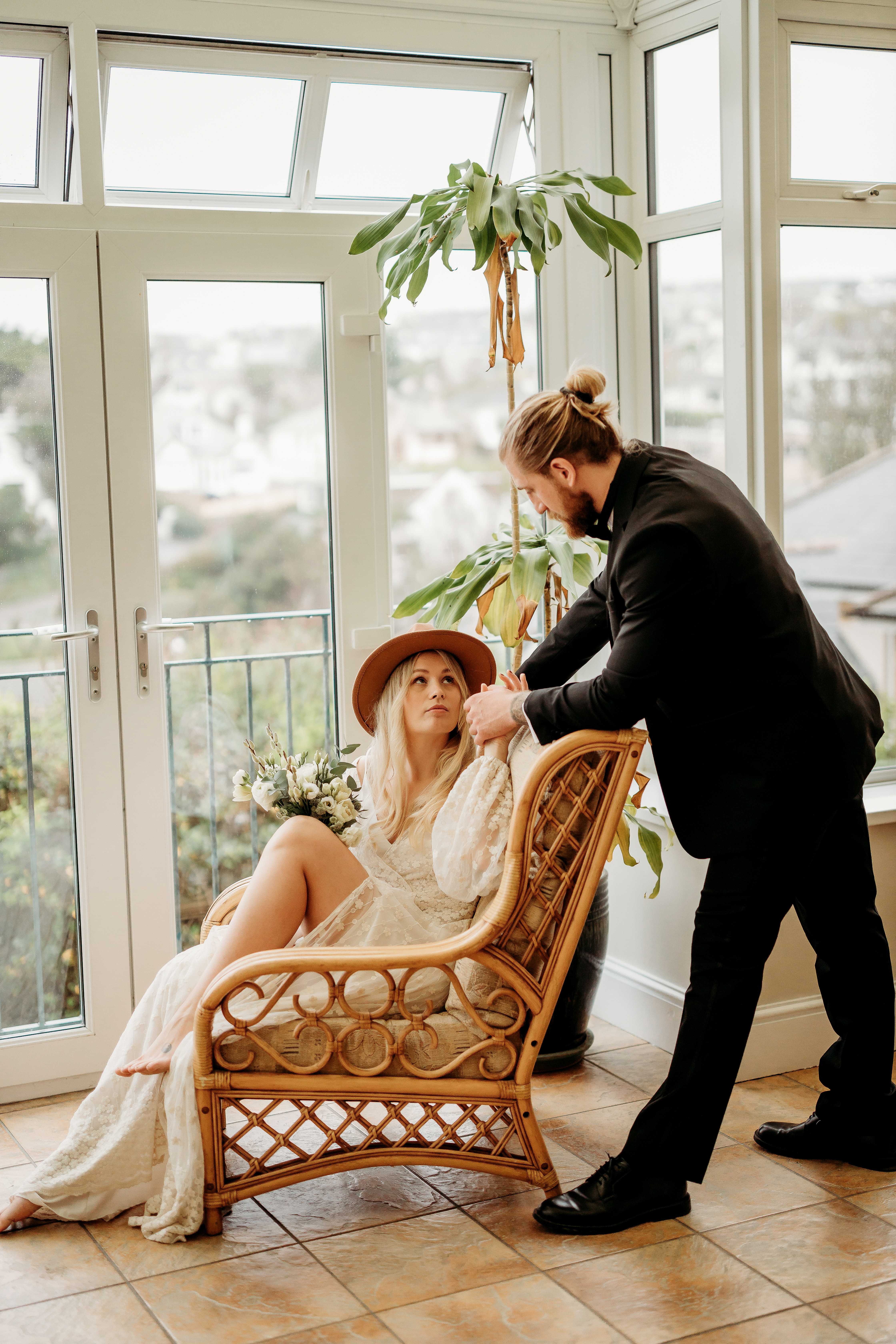 .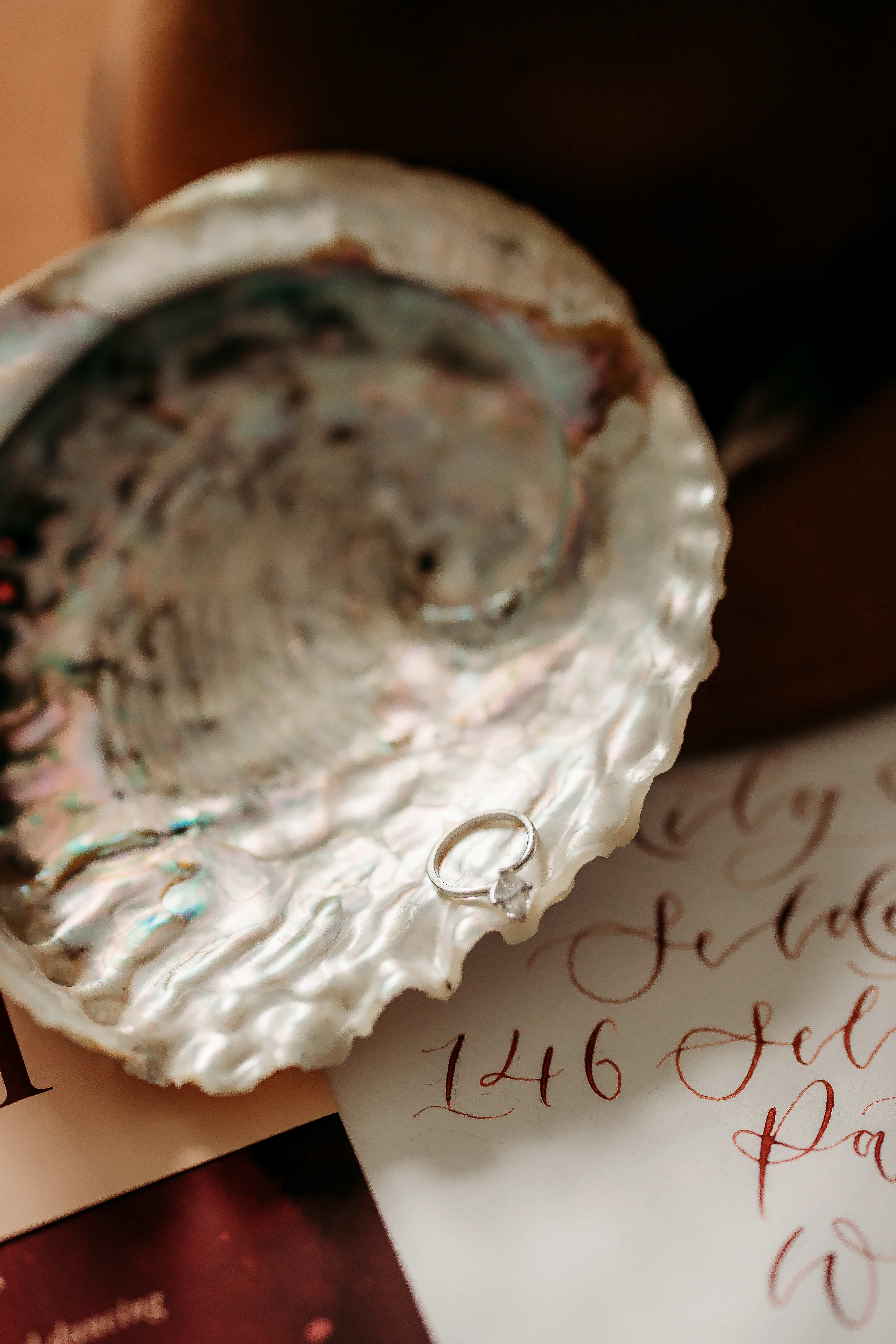 .
Calligraphy Wedding Invites
Amy from The Amy Verse created these elegant wedding invites with her signature calligraphy style, finished off with a gorgeous paper sleeve to complete the look.
.
.
.
.
.
These relaxed natural wedding photos were captured by NK Photography and paint a picture for the perfect romantic and intimate elopement day in Cornwall. A relaxed elopement in Cornwall is more than just a wedding; it is an experience that the two of you will never forget, no fuss no stress just the two of you and your photographer to capture the memories.
Looking for more boho wedding inspiration? Check out our other blogs here.
Lot's of love,
Jess
The team of suppliers:
NK Photography - Photography
Natalie Stadon Weddings - Planning
Porth Veor Manor Hotel - Venue
House of Boemia + Dandelion and Pearls - Wedding Dresses
Niamh Designs - Jacket
The Salty Blonde Stylist - Hair + MUA
The Amy Verse - Stationery
ON 31st July 2023 / BY Jessica Tetstall