'Urban Festival Rave' meets 'Family-Focused, Colourful, Indian Wedding'.
Bhavni and Ant had two stunning weddings which we are SO excited to share with you on The Boho Bride Guide Blog today. You are in for a real treat!
Romantic bohemian florals, urban festival decor, and one hell of a party was the focus for the happy couples English wedding day, and a second vibrant, traditional Indian celebration which lasted 2 days, surrounded by family took place to honour Bhavnis Indian heritage.
Keep reading to find out more on this celebration of love and fusion of two cultures.
.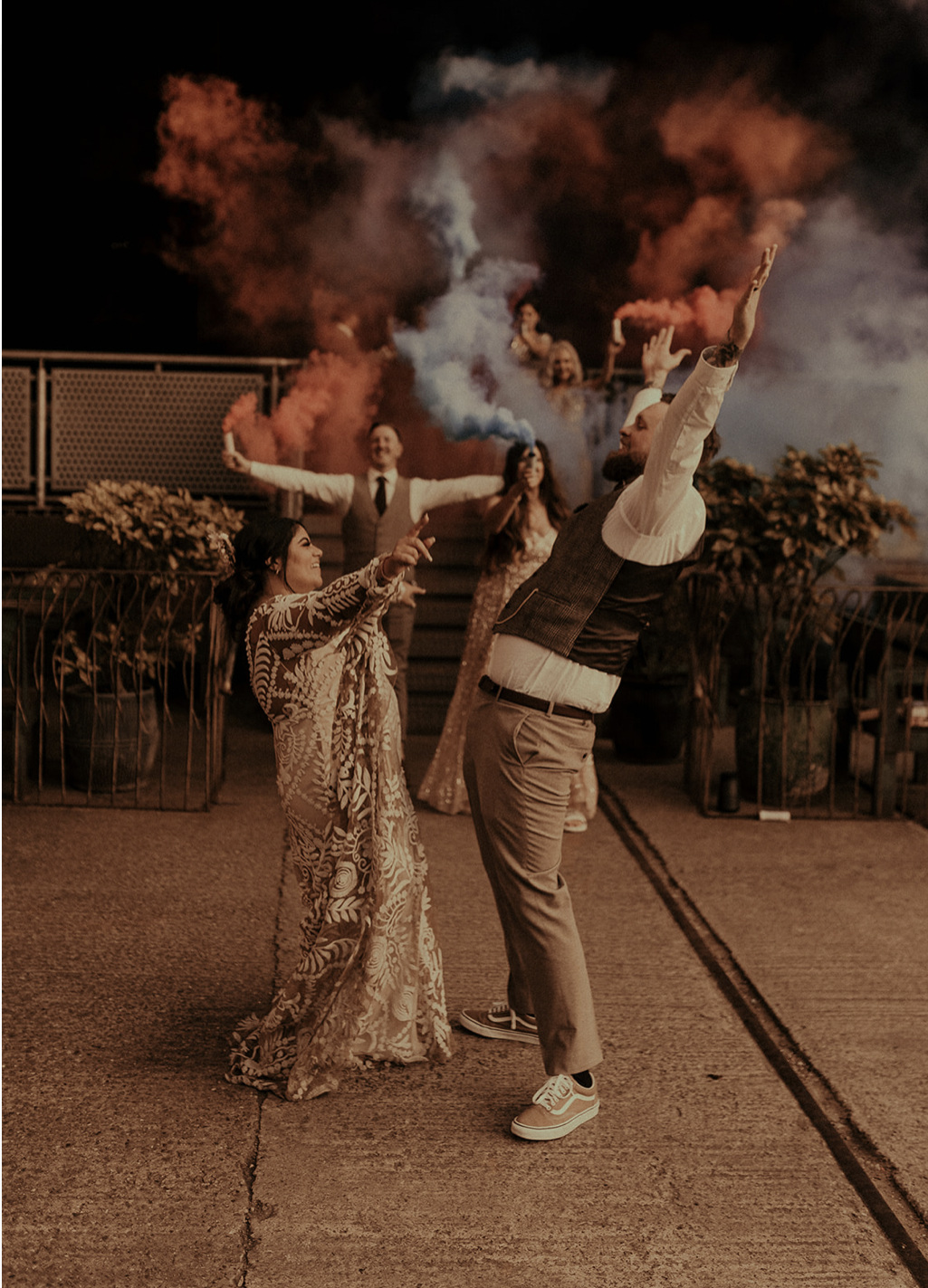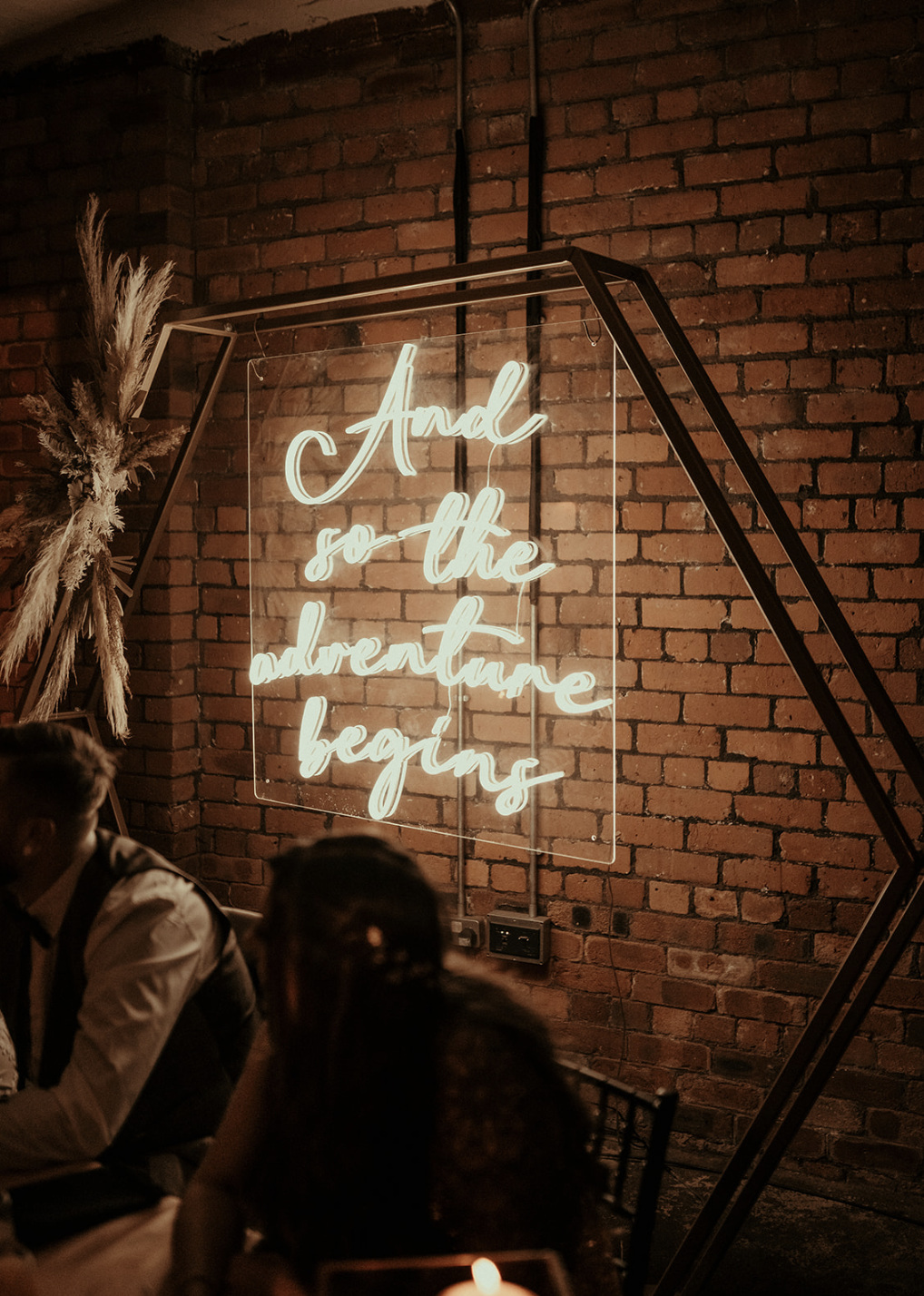 .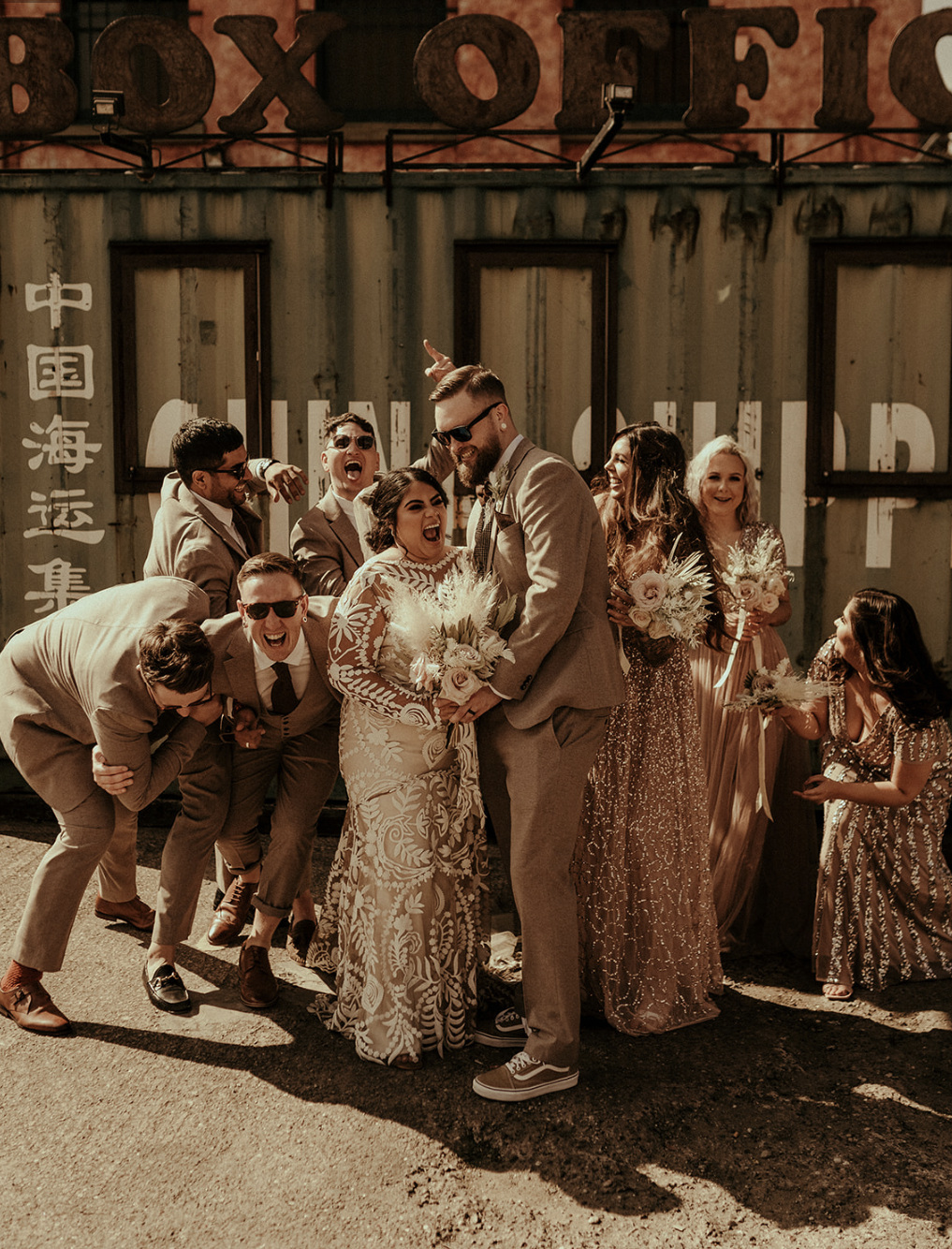 The couples English wedding was an urban festival party with hints of romantic bohemian, that reflected them as a couple from start to finish.
Their Indian wedding was all about family, and focused on the joining of their two families together. Bhavni explained to us that the whole weekend was just an amazing vibe - music, dancing and delicious food! They all had so much fun and by the end of it really felt like one big family.
.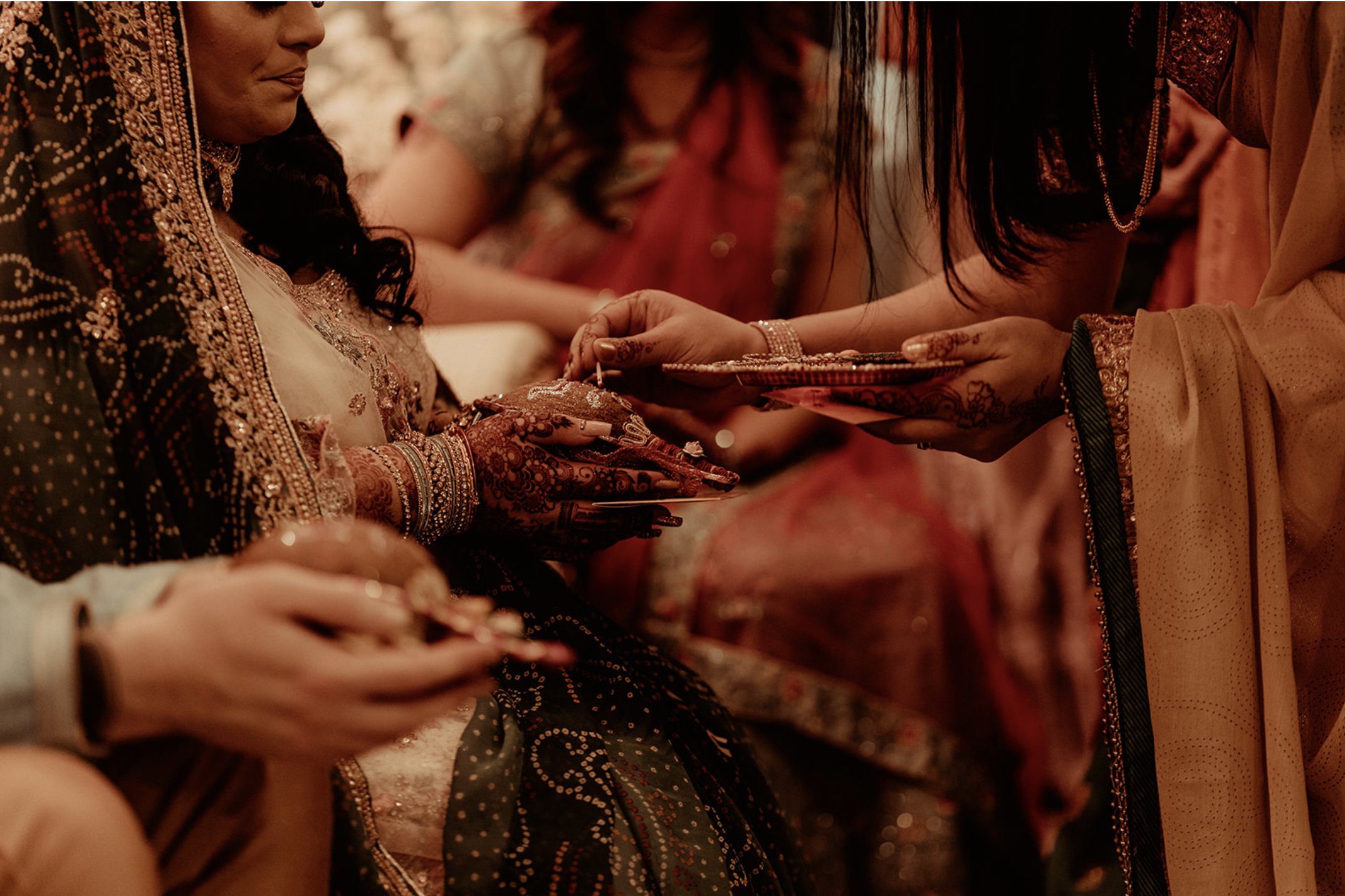 .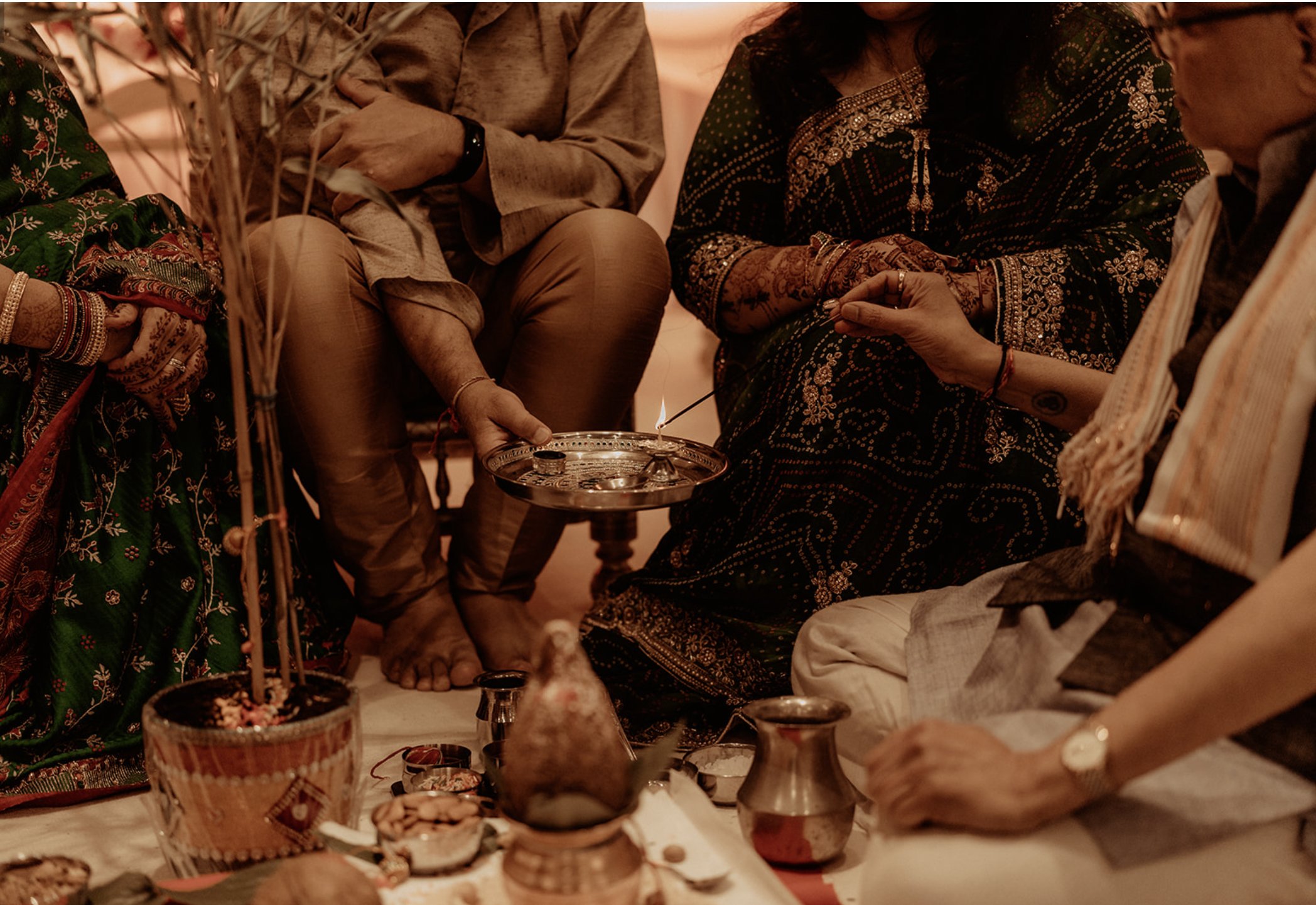 .
Indian weddings are traditionally multi-day affairs, and involve many intricate ceremonies, such as the painting of the hands and feet of the bride called a Mehndi. Garlands are presented to guests of honor instead of corsages, and lots of flowers or rose petals are thrown for good luck.
.
.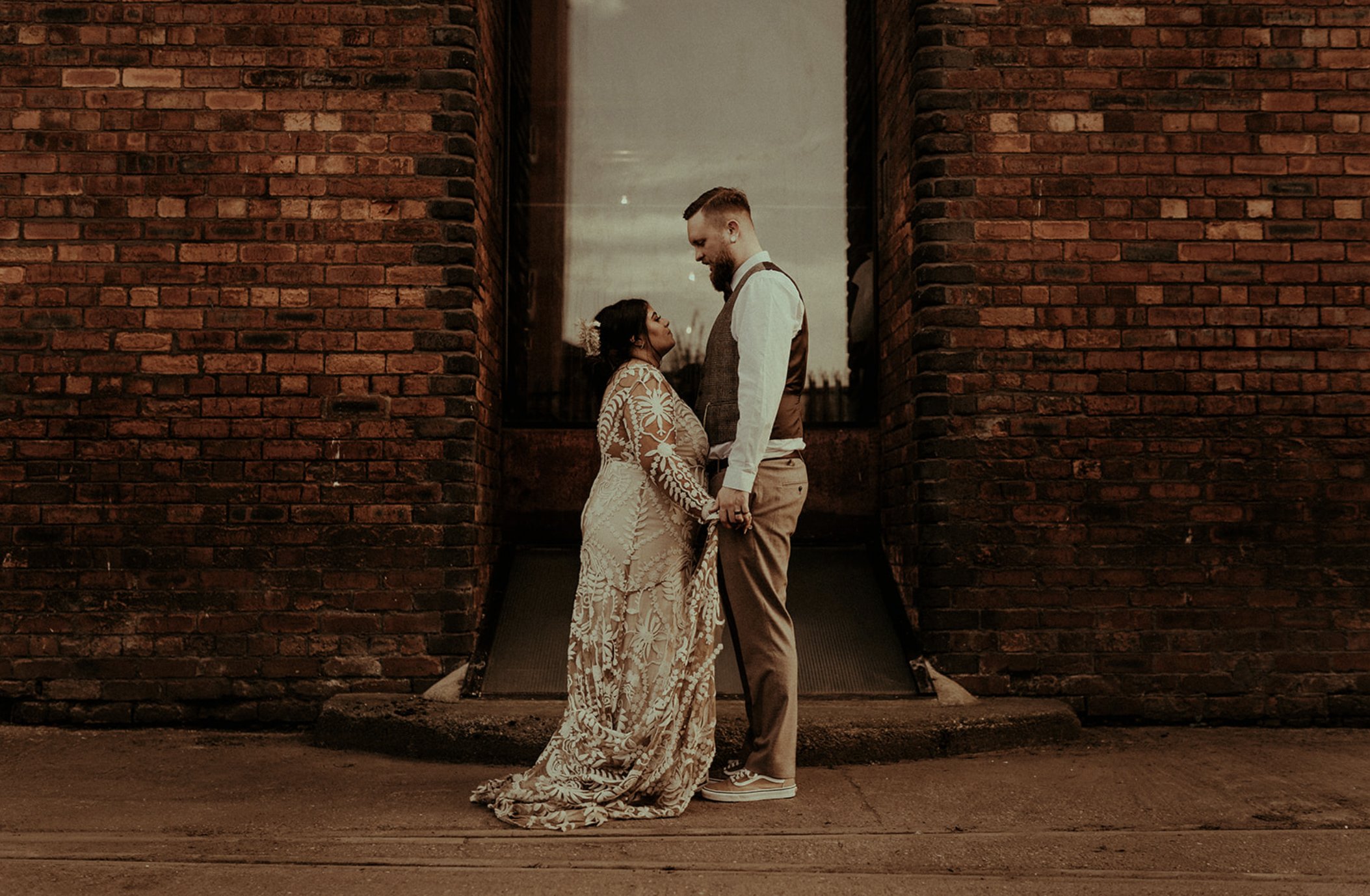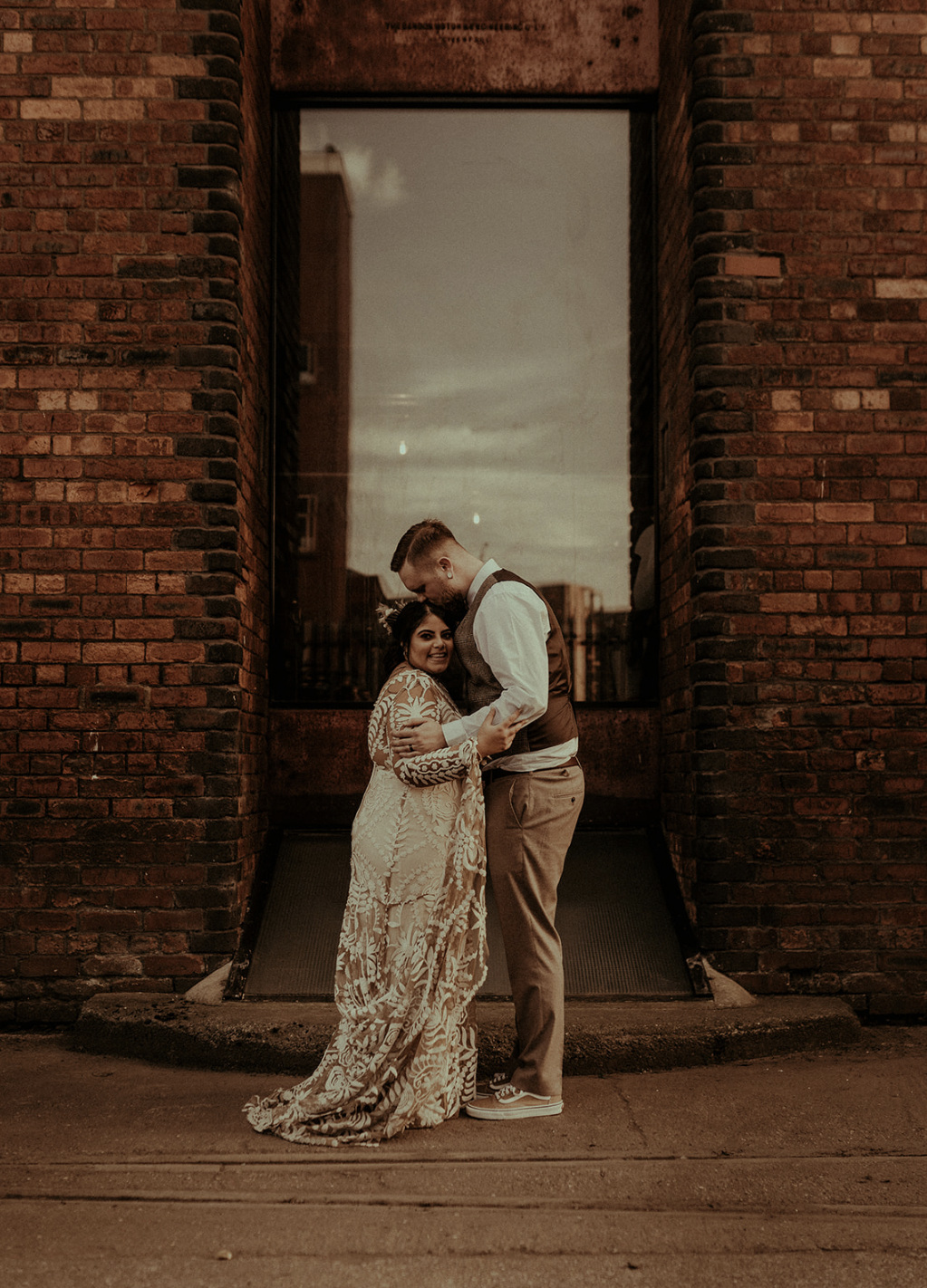 Urban Festival Wedding Venue
After meeting at a drum and bass rave seven and a half years ago, Bhavni and Anthony decided to get married in one of Manchester's most prolific rave venues - Victoria Warehouse. The day was full on festival vibes, with the groom Ant even throwing down a 30 minute drum and bass set! The whole day was just one big party which is exactly what they wanted! The vibe was romantic and chilled, meets underground rave. AMAZING!!
Victoria Warehouse is iconic. As soon as the couple viewed the venue they knew it was perfect. After all we had been to many raves there previously. All of the wedding planning came from the venue choice, it was the centre of our rave festival theme.
.
Romantic Bohemian Styling and Decor
'The Event Edit was a one stop shop for literally everything I needed to make my venue styling dreams come true, the choice they have is insane and the backdrops, centrepieces, lanterns, and candles bought the whole day to life', Bhavni shared.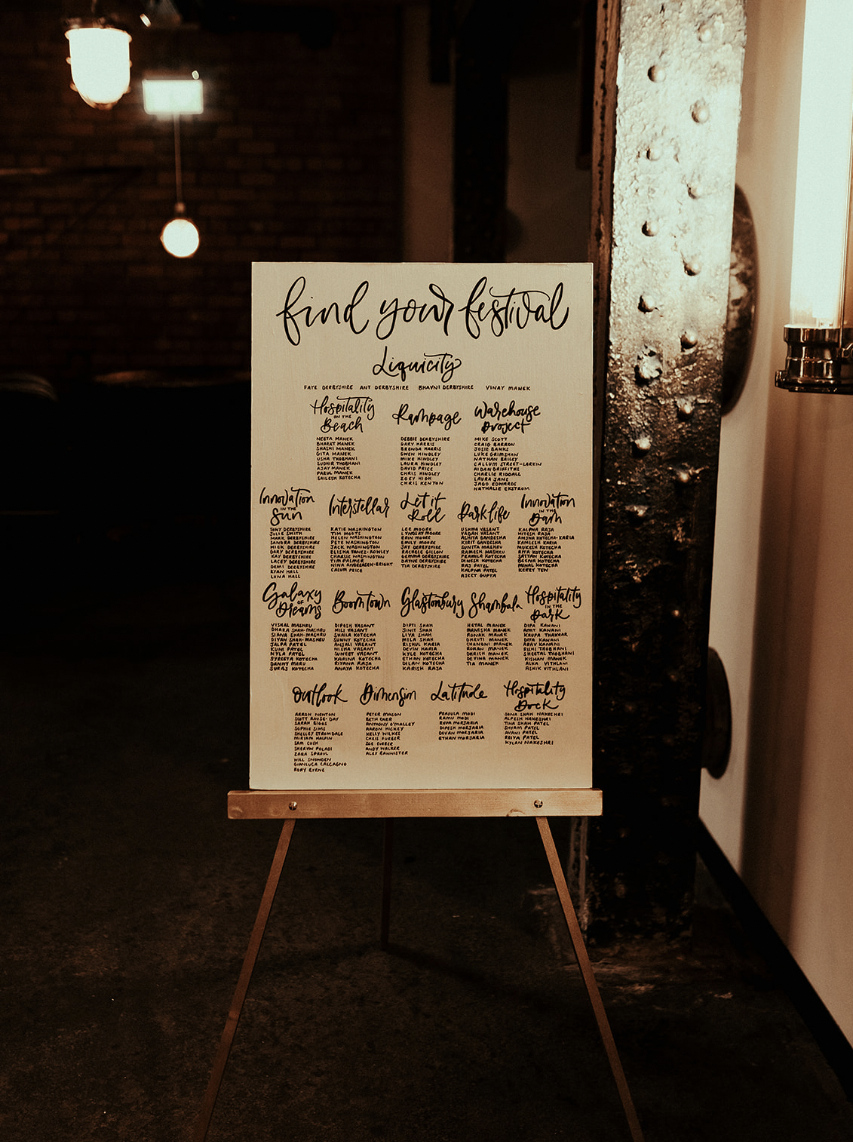 .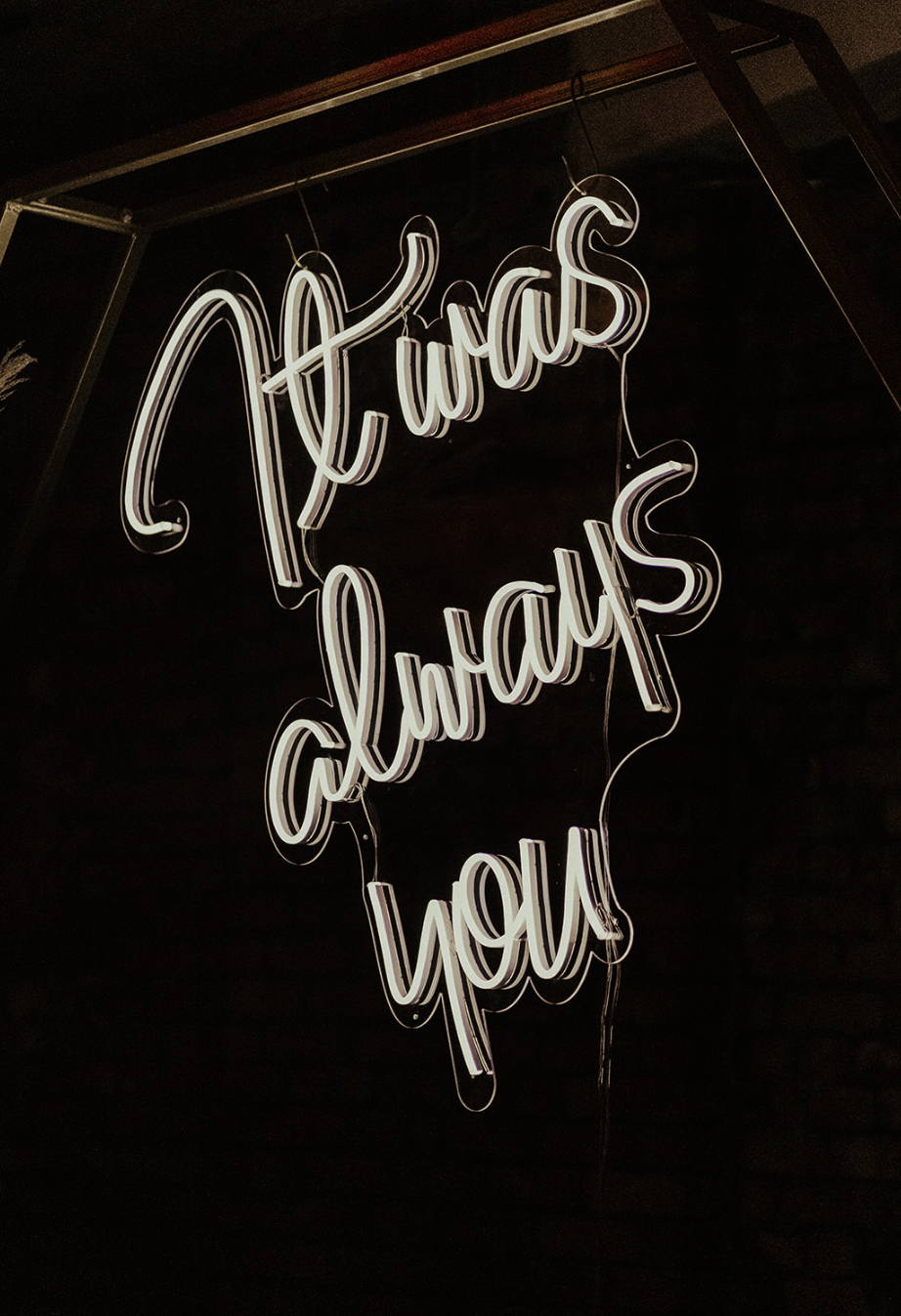 Indian Wedding Decor
The decor for Bhavni and Anthony's Indian wedding was supplied by Suchak Events, an innovative decor company which accommodates for Asian weddings, reception parties, Mehndi decoration and religious events.
.
Romantic Wedding Photography & Film
Photos by Hash was the perfect choice for the kind of romantic & chilled vibes the couple wanted for their imagery. His work is STUNNING. So much so, that Bhavni and Anthony booked him for both of their weddings!
"It really just felt like we had a friend there taking the pics which just helped so much."
Rob & Heidi at Firewood Film were the husband and wife videographer team at the couples Indian wedding. Bhavni mentioned that the film they created for them is so special, it's no easy feat to capture 3 intensely packed events but they did it perfectly.
.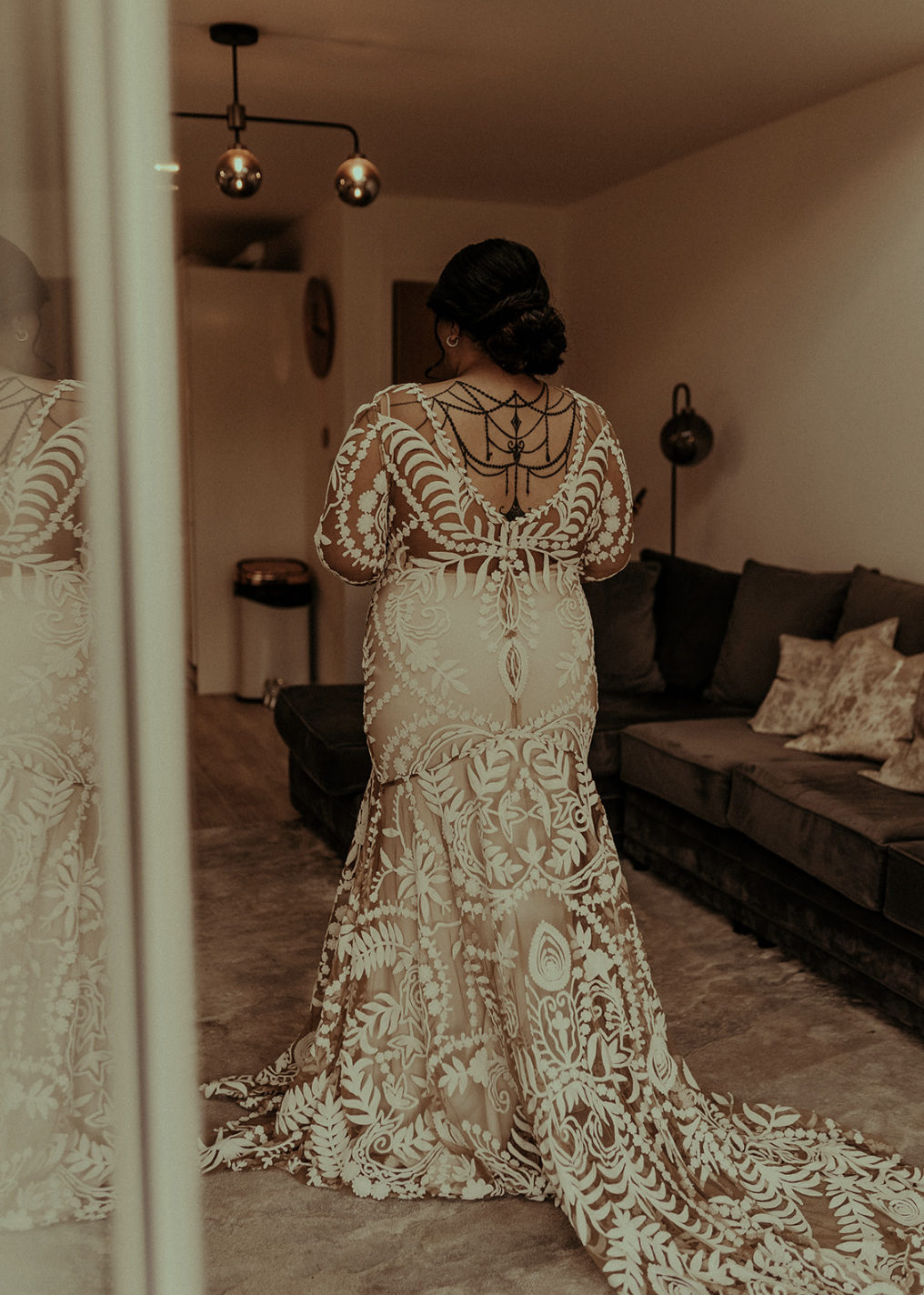 .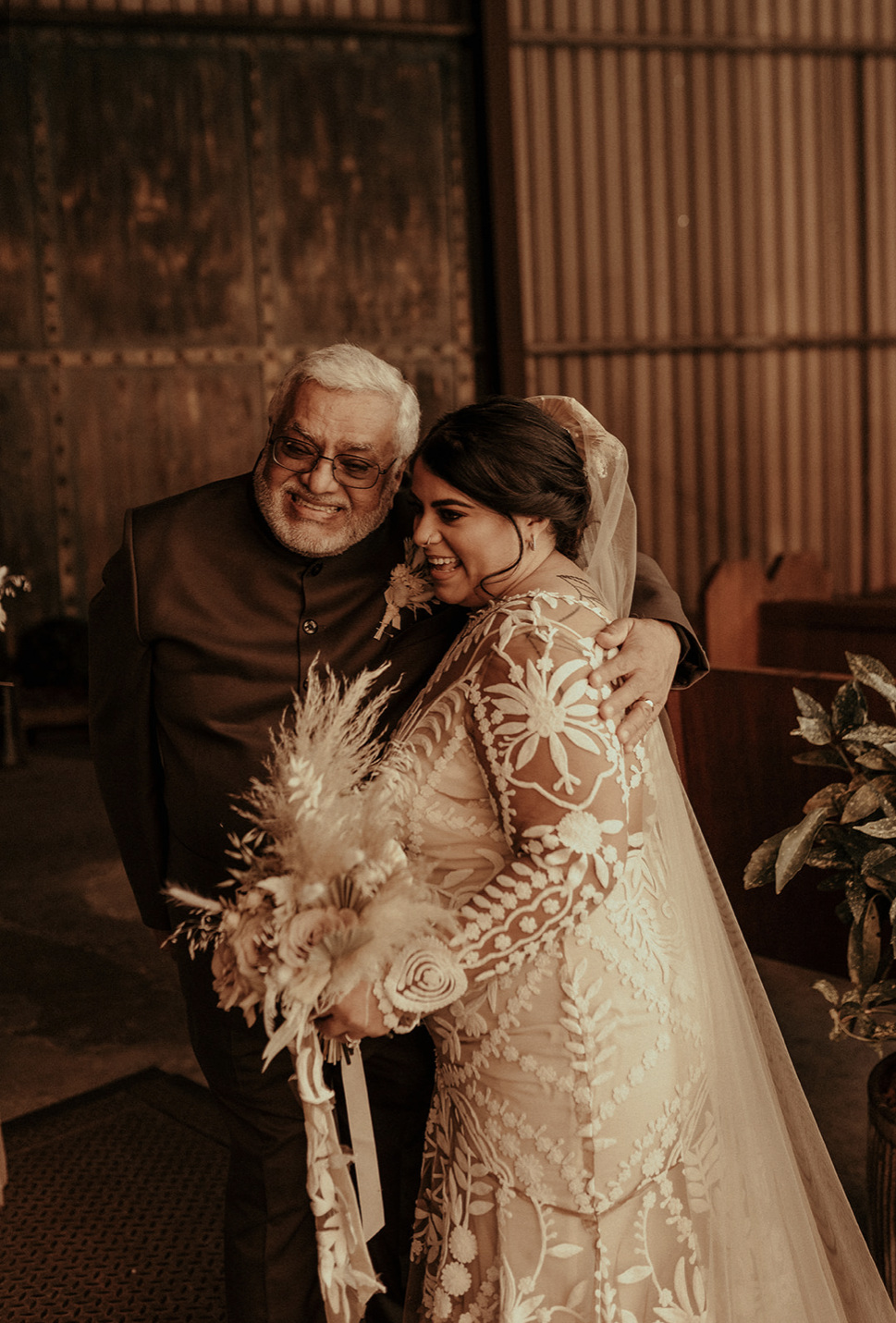 Bohemian Bridal Look
Bhavni's dress certainly stole the show and she looked absolutely beautiful. As soon as Bhavni saw Avril by Rue de Seine, she knew it was the one. Bhavni told us that the lace detailing in the dress gave her throwbacks to her Indian heritage and she thought it would be an amazing way to honour her culture. The brides striking makeup look was created by Millie Ansons Makeup, a make-up artist based in Manchester.
Bhavni bought her dress from bridal boutique Jean Jackson Couture.
.
.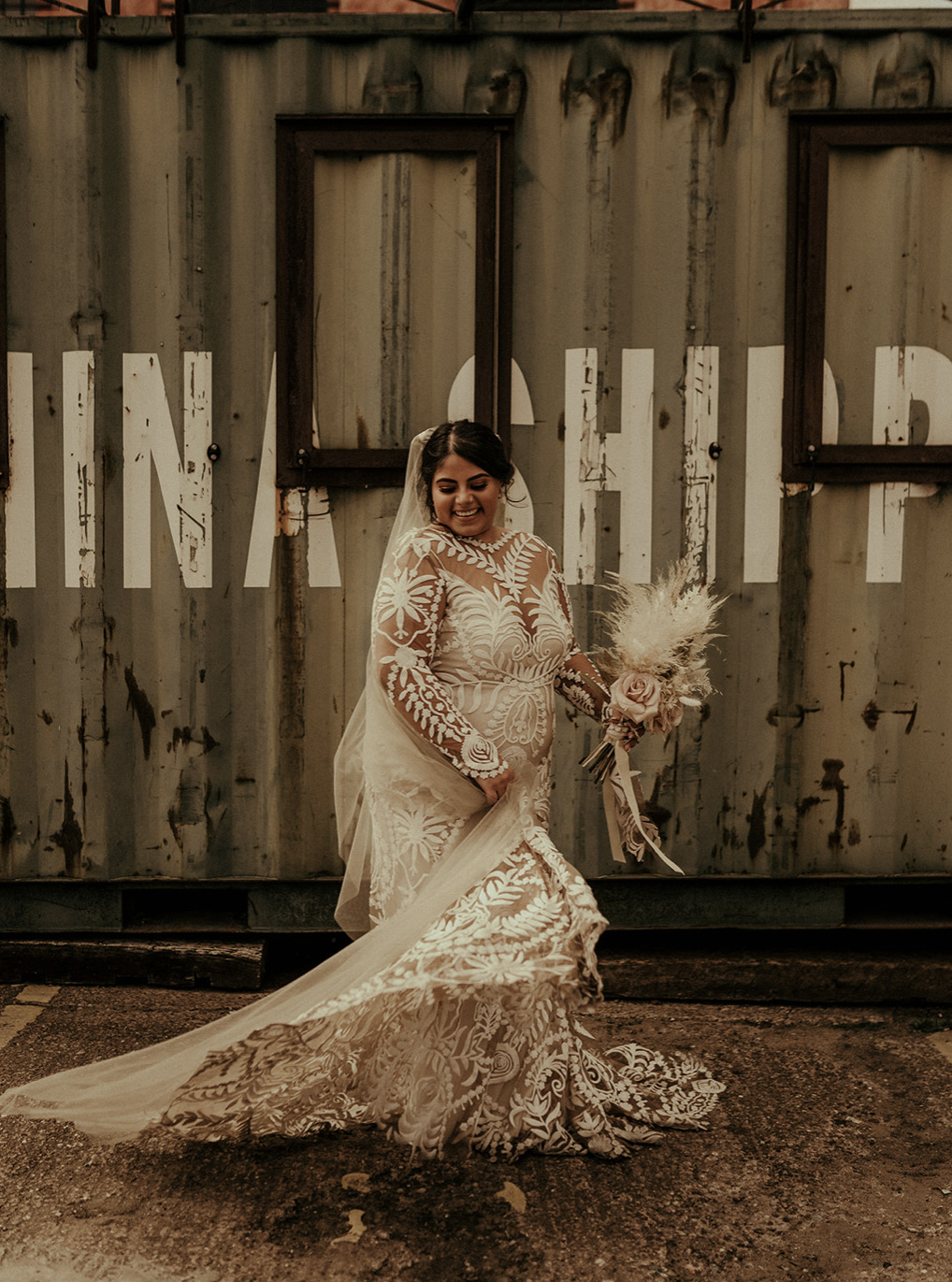 Indian Bridal Look
At her Indian wedding, Bhavni wanted the full traditional look. As a plus size bride, going dress shopping was always daunting for Bhavni but both of the boutiques she visited made her feel so comfortable. "Not just comfortable, but beautiful and that's all anyone wants when they are trying to find their wedding dress."
Bhavni wore three bridal looks for her Indian wedding. A lehenga is traditional Indian attire worn for wedding celebrations, and brides opt for a colorful sari that reflects their region of origin. Vivah Fashion supplied Bhavni with all of her stunning Indian bridal saris. Bhavni's stunning make-up for her Indian wedding was created by Ashifa Make-up Artistry.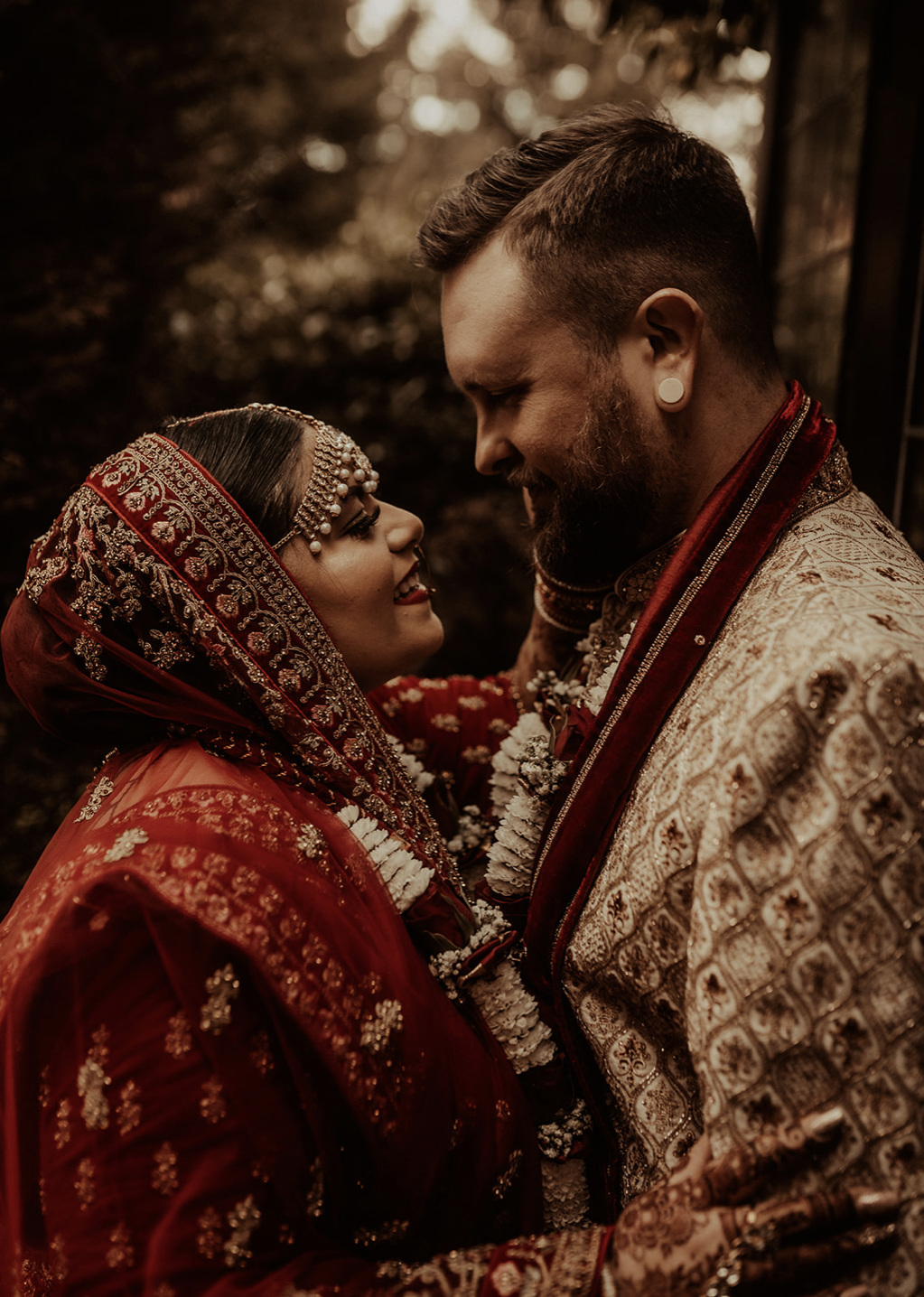 .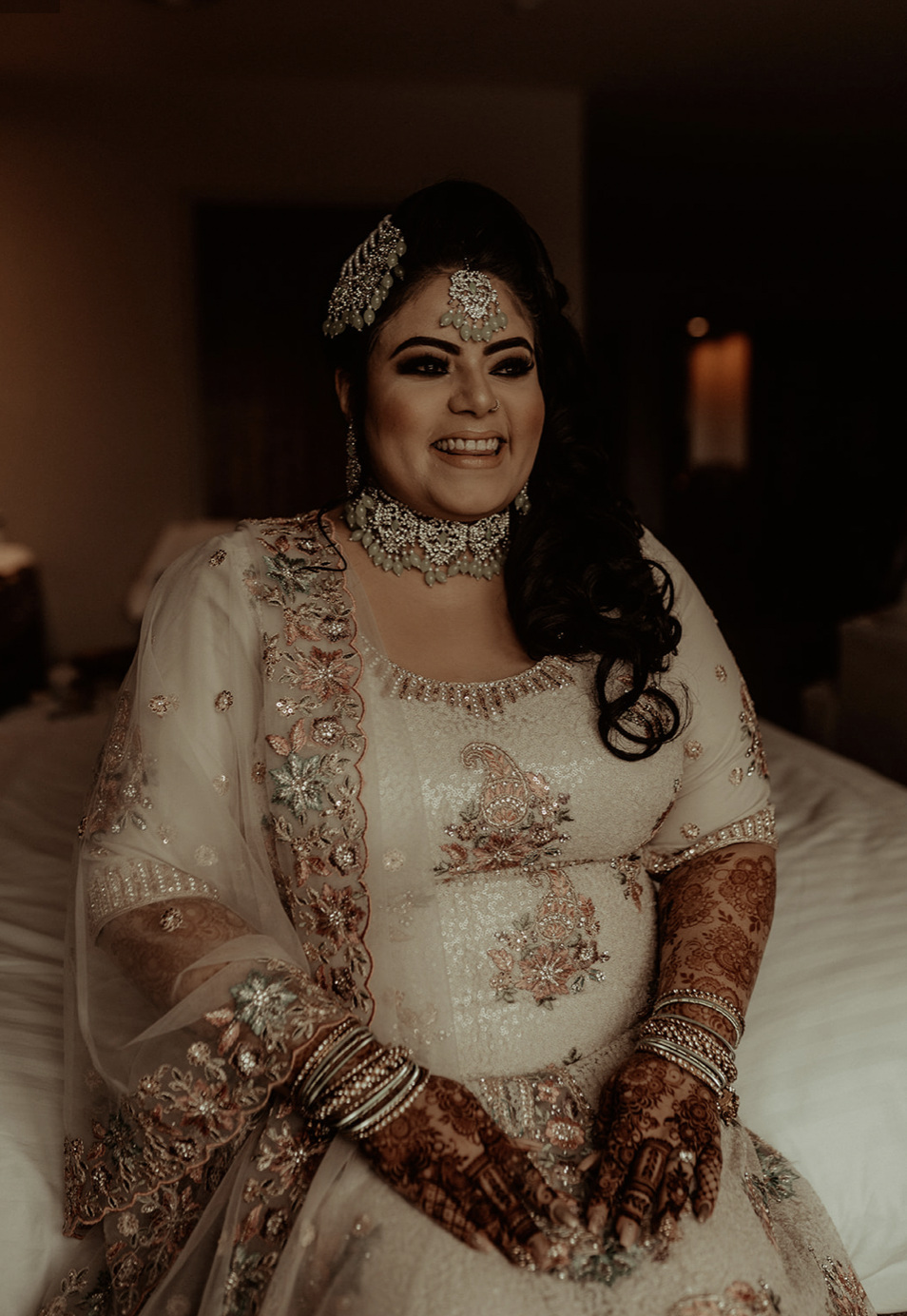 .
.
Bohemian Wedding Flowers
Bhavni opted for a romantic bohemian style for her flowers to contrast against the urban and industrial venue and venue styling. Fleuressence were incredible at bringing this vision to life with amazing floor pieces, backdrop pieces, bouquets, buttonholes and corsages, it all tied together perfectly.
.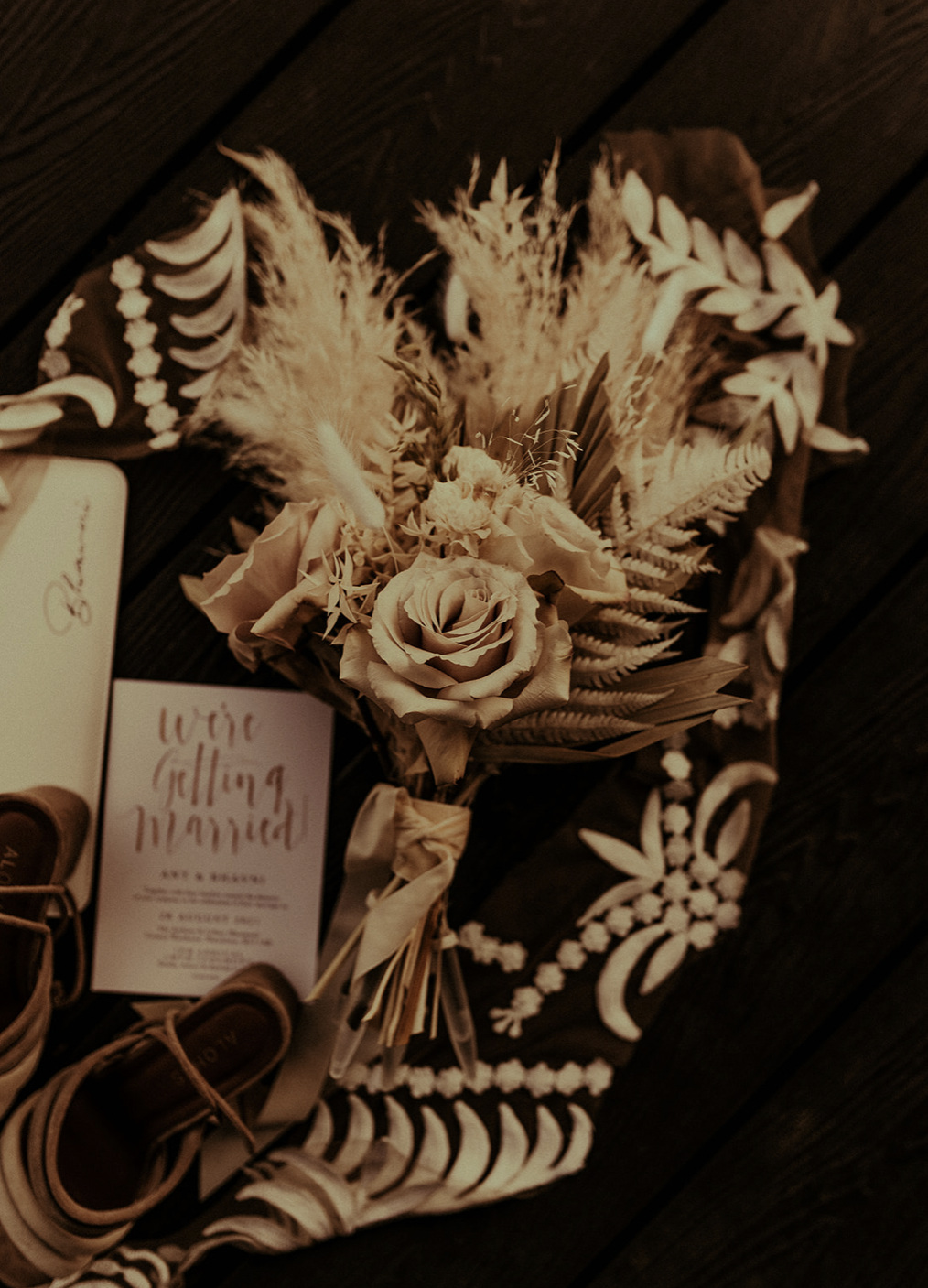 .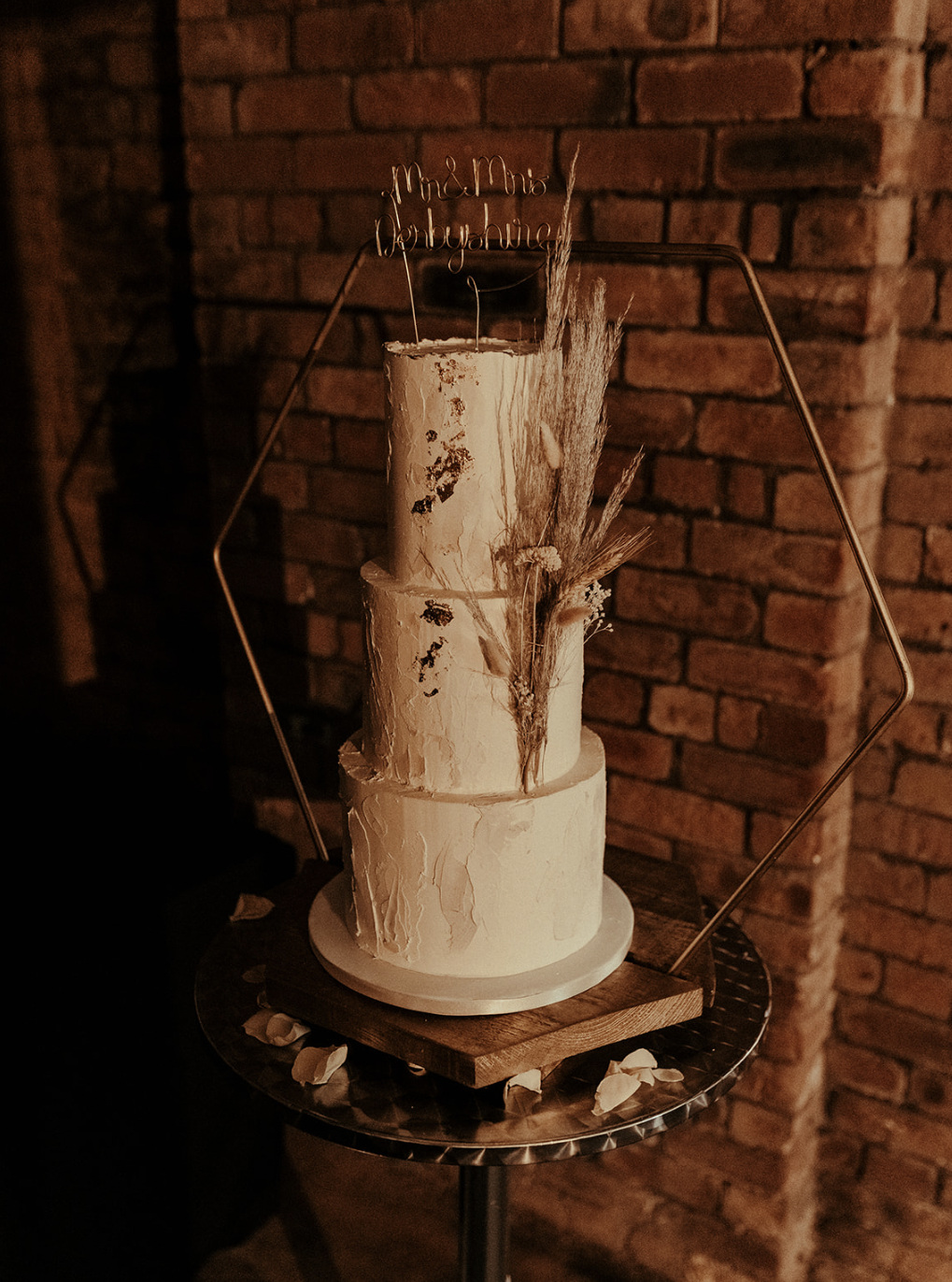 .
.
We hope you enjoyed reading all about Bhavni and Ant's unique bohemian rave wedding day and traditional Indian wedding as much as we enjoyed putting it all together. Massive congratulations Bhavni and Anthony, we wish you a lifetime of happiness and thank you for sharing your special day with us!
For more bohemian wedding inspiration check out our more boho inspired wedding days here.
Lot's of love,
Jess
Blogger, SM and Pinterest Manager at The Boho Bride Guide
The team of suppliers:
Victoria Warehouse - Venue
Photos by Hash - Photographer
Firewood Film - Videographer for Indian Wedding
The Event Edit - Styling and Decor for English Wedding
Suchak Events - Decor for Indian Wedding
Fleuressence - Wedding Flowers
Natalie Cake Studio - Wedding Cake
Jean Jackson Couture. - Bridal Boutique
Rue de Siene - Wedding Dress
Vivah Fashion - Indian Bridal Boutique
Milly Ansons Makeup - MUA for English Wedding
Ashifa Make-up Artistry - MUA for Indian Wedding
ON 29th August 2022 / BY Jessica Tetstall
Leave A Comment