Are you looking for a wildly romantic and unique wedding ceremony location in Cornwall? Well you have come to the right place.
​
On the blog today, we have one of our approved suppliers at The Boho Bride Guide, Jacki Clements from Wild Blessing Ceremonies. Jacki is a wedding celebrant based in the South West UK and specialises in wild, adventurous and authentic boho inspired ceremonies, she is going to share with us her top 5 wildly wonderful wedding locations in Cornwall that will truly take your breath away.

So keep reading to find out more...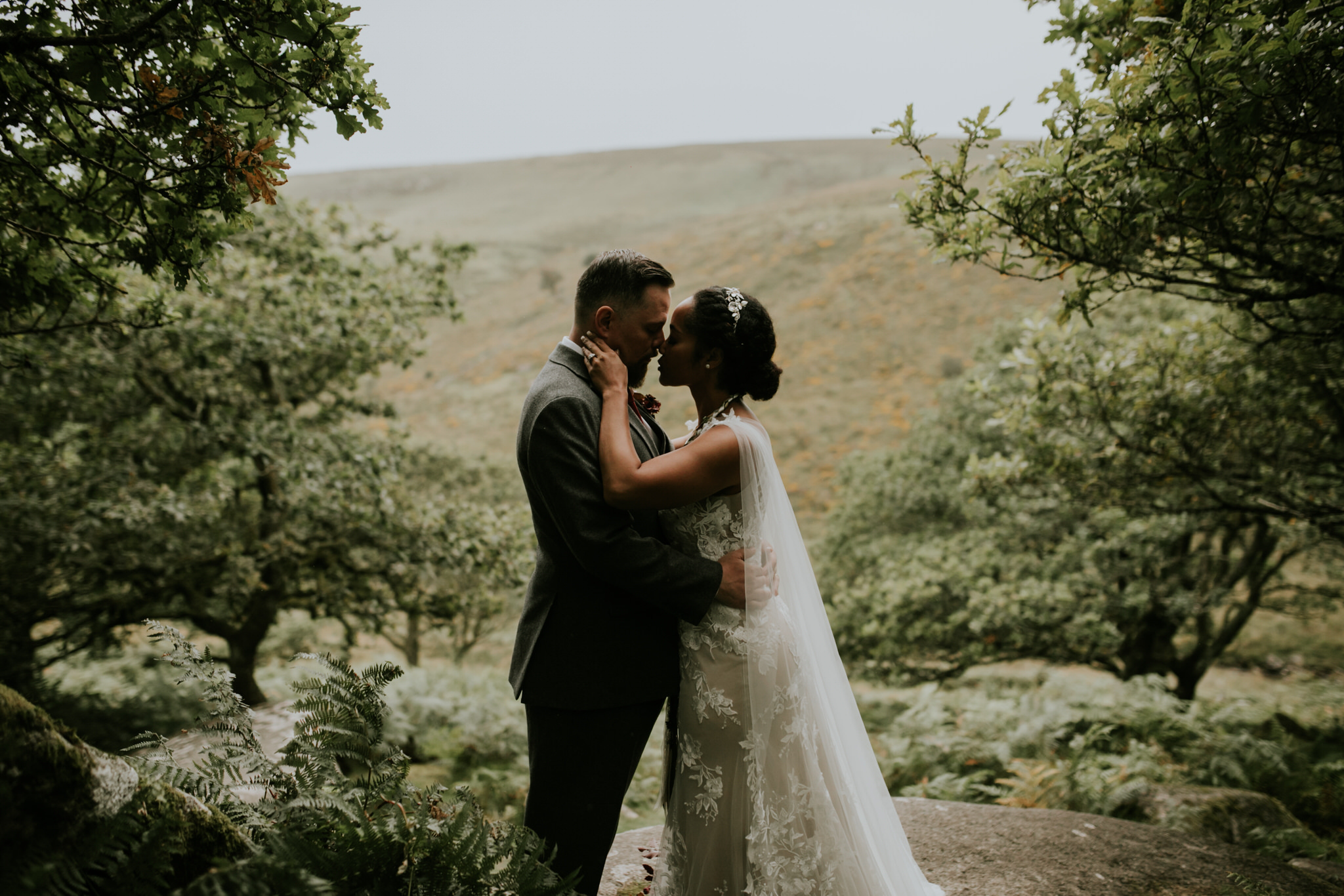 .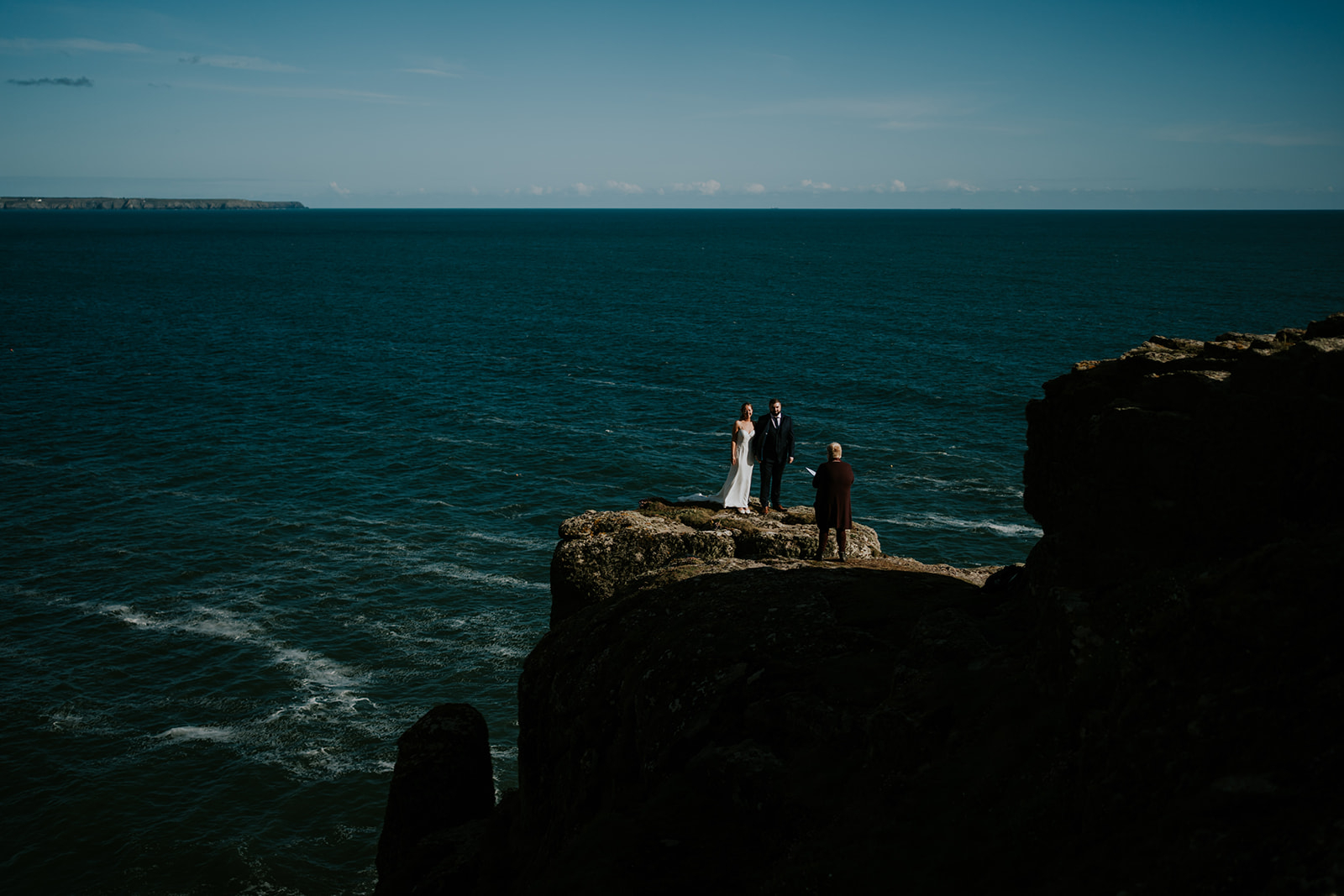 The main reason couples opt for a celebrant-led ceremony is because they can have their elopement or small wedding in Cornwall anytime of the day or night, at any location they choose, and their ceremony will be bespoke and personally written for them, telling their story in a meaningful celebration of their love.
Modern nature-loving adventurous couples are not afraid to leave behind outdated wedding traditions, rules, regulations or restrictions and embrace the Cornish landscape, braving the weather to say their heartfelt vows in an amazing outdoor location. They know they will be rewarded with the most unique memories and an amazing backdrop for their wedding ceremony and photographs.
If you have a significant spot somewhere that holds precious memories for you, perhaps where you shared your first kiss or had your first holiday together, you have the freedom to host your small wedding ceremony there.
You can have the wedding of your dreams along with a gallery of stunning photographs that are totally unique.

I have 5 wonderful outdoor locations that you may not have considered for your small boho wedding in Cornwall. I hope these suggestions encourage you to embrace your bohemian 'wildness' and be brave enough to have an amazing outdoor wedding in a location that inspires you.
1- Stunning Sea Caves And Secret Coves
​
Cornwall has some large hidden sea caves which provide the most magical ceremony spaces for small outdoor celebrant-led weddings in Cornwall. Because they are not always well known, it keeps crowds away and they provide a great way to stay sheltered from unplanned rain showers. The sea caves, some having the most beautiful colours of reds and greens can be lit with fire sticks adding a beautiful warmth and glow to the ceremony space. These atmospheric, dreamy sea cave weddings are truly perfect for adventurous boho couples. The entrance could have boho-inspired decor and natural elements like mats, rugs, blankets and a firepit if you don't have to carry these items too far. I have a selection of caves available for adventurous couples who book with me.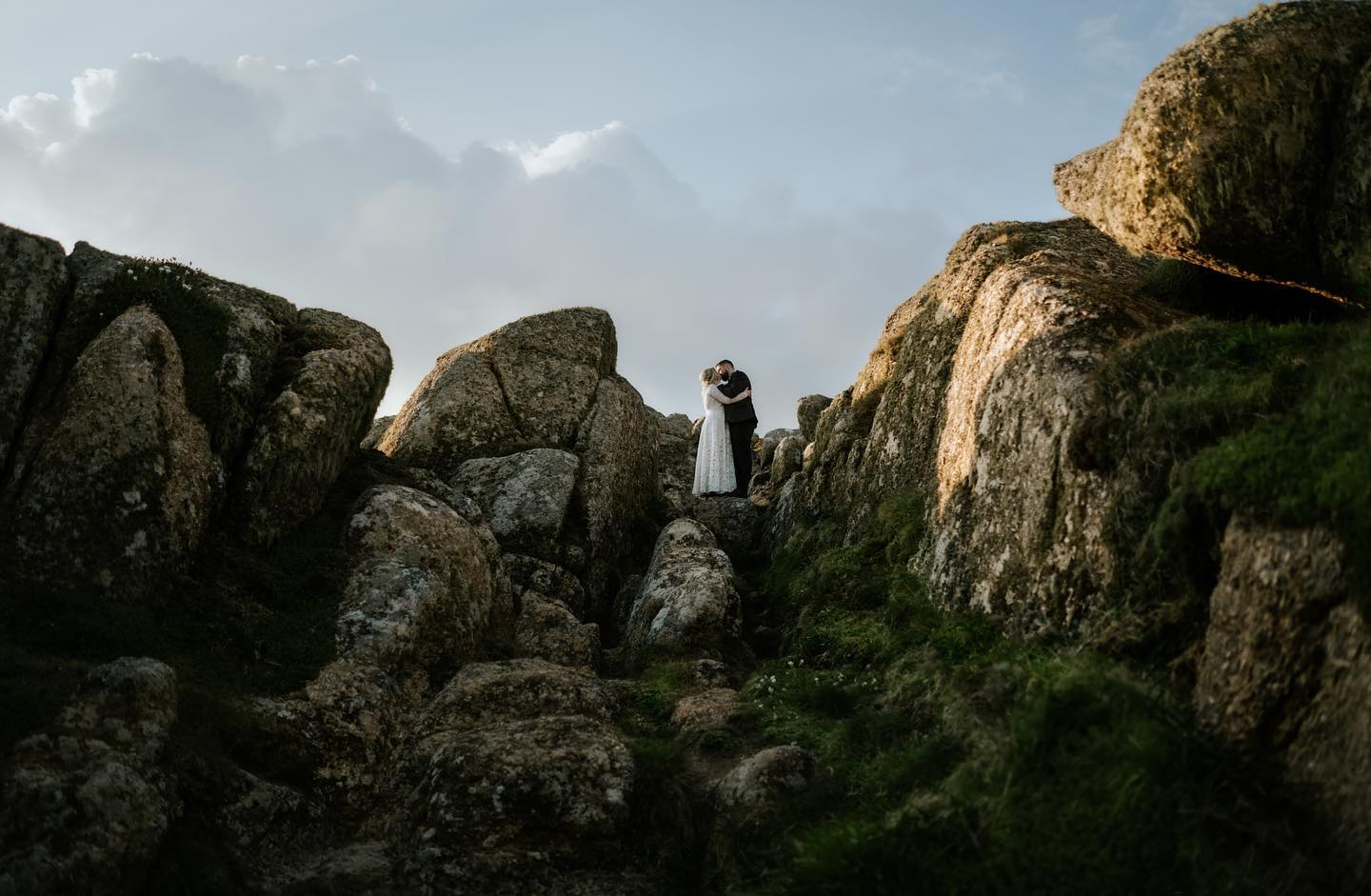 2- Ancient Atmospheric Sacred Circles

The remote corner of West Cornwall is definitely my most favourite part. It has the highest concentration of ancient sites in Europe: standing stones, stone circles, quoits, barrows, fogous, wells, Bronze Age settlements and hill forts. Some sites are at least 4000 years or more. There are quieter sites which are perfect for ceremonies. They are not crowded if you have a sunrise or sunset ceremony and you are able to avoid the Solstice or Equinox days when the sites are more popular with tourists. The Merry Maidens is easily accessible for your small wild outdoor wedding ceremony as it is next to the carpark, perfect if you need additional items for your rituals you are including into your small wedding ceremony.
. 
3- Magical Mines

There are many popular and well known mines which provide a unique and unexpected option for your intimate elopement or handfasting ceremony in Cornwall. They provide an unusual backdrop for your wedding ceremony and for your photographs. I can recommend mines that are less popular and off the beaten track during the summer months as they can get very busy.
​
Some mines are sheltered so are a good option for an outdoor ceremony if rain is forecast. The engine house ruins at the top of the cliffs at Rinsey near Porthleven is a beautiful location but the path down into the cove is really steep so caution is needed if venturing there.
4- Fabulous Forests And Woodlands
Why not celebrate your intimate elopement somewhere as idyllic and magical as an enchanted forest in Cornwall. Your ceremony can take place within a gorgeous, ancient woodland surrounded by nature with all the beautiful sounds included like bird song, flowing water, leaves and branches swishing, swaying and rustling beside you. Picture yourselves in a peaceful and romantic glade for your ceremony, adorned with fairy lights and lanterns, offering a magical yet rustic feel and you will have created something unique and so special for your wedding day experience. Kennel Vale is a beautiful Forest with a waterfall and is an amazing choice for you.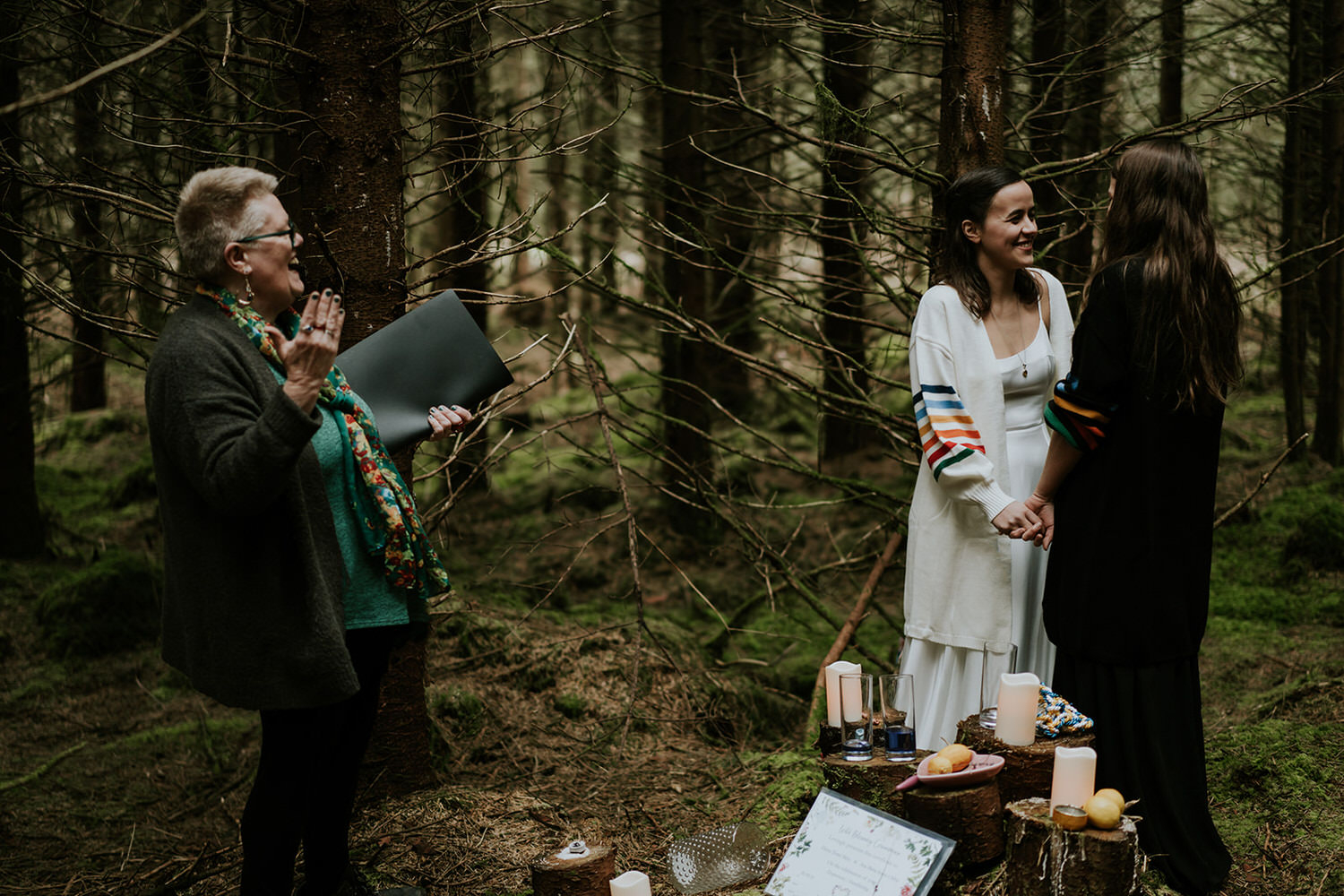 .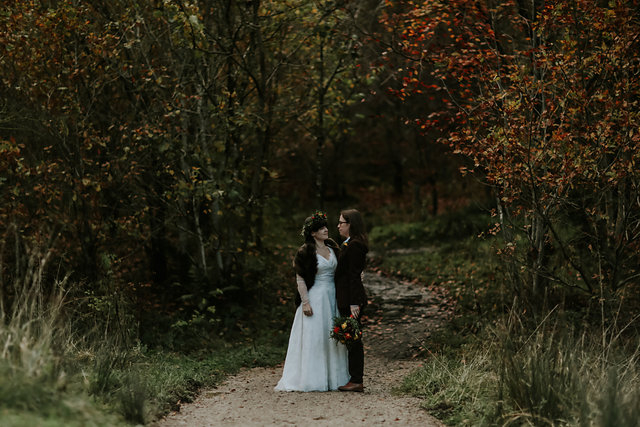 5- Majestic Milky Way Or Full Moon - Your Choice!
​
Break away from outdated traditions and create your own alternative, meaningful ceremonies. Saying your vows on a beach during the full moon or celebrating your magical ceremony under a huge galaxy or stars is awe-inspiring yet humbling. These celebrant-led wedding ceremonies are perfect if you want to embrace nature without the crowds that descend into Cornwall during the holiday seasons. By eloping after dark, you will have something truly awesome, magical and unique. A wedding ceremony or Pagan handfasting that not many other couples will have had the chance to experience before. Cornwall has little light pollution so it's perfect for being able to see the stars. At certain times of the year, the Milky Way is strong enough to see with the naked eye, in the right location and with the right conditions. If for any reason the skies do not clear you have the option of a sunset ceremony on top of dramatic cliffs.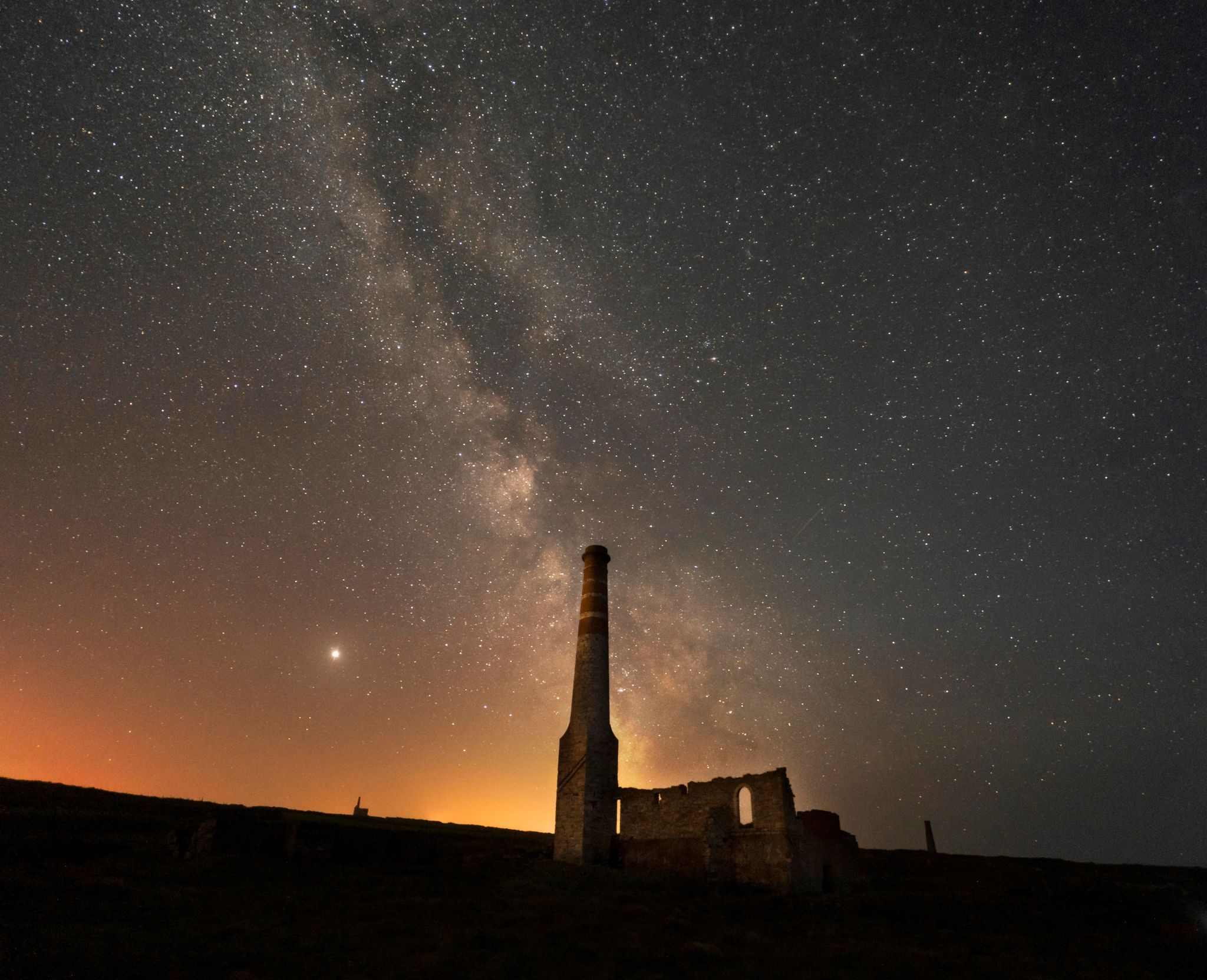 .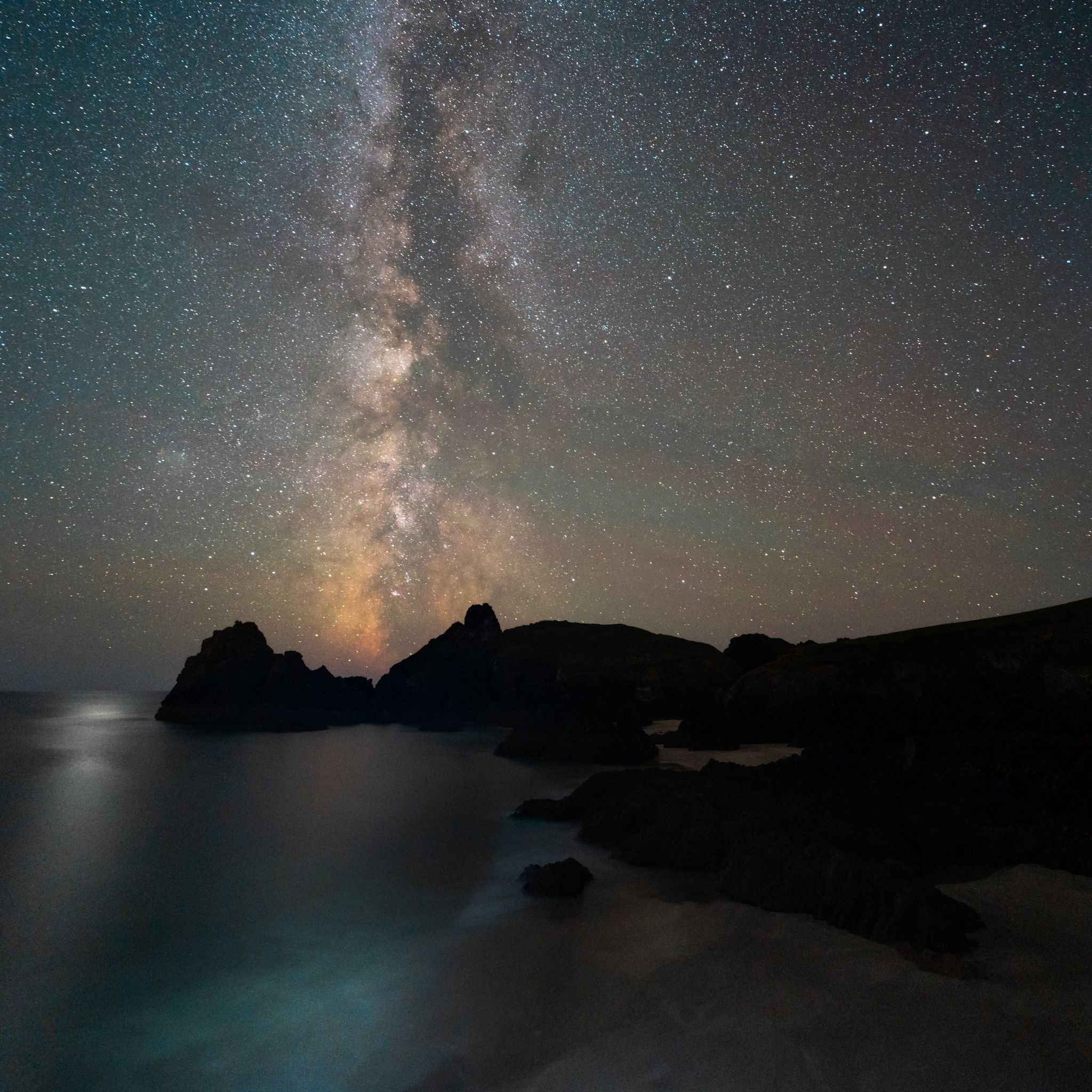 I do believe it's time for another ADVENTURE!
​
Some couples decide that they will go ahead and hold their ceremony outdoors come rain or shine. A bit of rain can actually create a really fun atmosphere on the day! However if you do decide to do this, please make sure any guests are aware so that they can dress appropriately. It's also a lovely gesture to provide umbrellas and maybe even wellies for your guests, perhaps matching them with your chosen colour scheme – this looks fantastic in photos!

Just a note: You can celebrate your outdoor wedding, saying your personal vows and exchanging rings along with any other rituals you want to include, without having to legally get married under a licenced structure in front of your guests. If you do want to legalise your wedding, you can make an appointment at your local council office, for a simple signing of the register where you say your contractual words. You do not need to say any vows or exchange rings during your signing. Contact your local office for more details.
.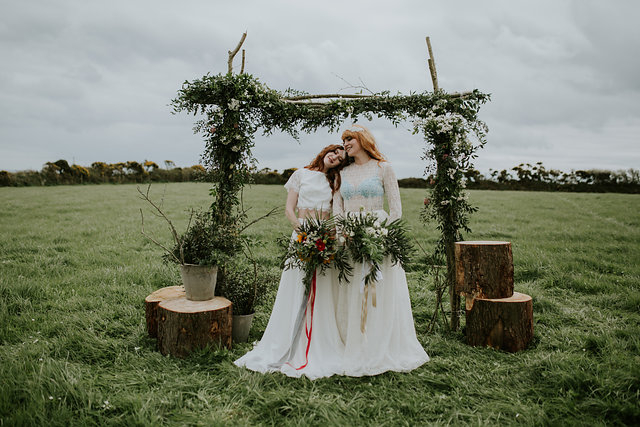 I hope you enjoyed reading about these top 5 outdoor locations to experience your wild outdoor wedding ceremony in Cornwall and you are excited to experience a wild ceremony for yourself somewhere unique, magical and perfect for you, with me as your Celebrant.
Do you have a favourite?

For info on our Elopement Packages - Cornwall Elopements
For amazing Elopement Photography
For our beautiful Beach Weddings- Beach Wedding Cornwall
Or elope to Iceland with us - Iceland Elopements 
Lot's of love,
Jacki Clements 
Approved supplier and Guest Blogger
ON 17th January 2022 / BY Jessica Tetstall
Leave A Comment