Are you a bride to be looking for a wedding dress that reflects your unique style and personality? The world of bridal fashion is evolving, and there's a growing number of independent UK bridal brands that cater to the needs of unconventional brides.
These independent designers and boutiques are breaking away from traditional norms and offering stunning and alternative wedding dresses that are perfect for non-traditional weddings and bohemian brides like you. Here at The Boho Bride Guide we champion small, independent brands and businesses, and we want to show you that you can shop small and you don't need to have a massive budget to have the wedding of your dreams.
In this blog post, we'll introduce you to some of our favourite independent UK bridal brands & boutiques that you should know about!
1. Lucy Can't Dance
Lucy Can't Dance is an exciting brand that embraces bohemian, whimsical, and free-spirited designs. Perfect for the bride who wants to channel her inner boho rock 'n' roll goddess, the brand's wedding dresses feature flowing fabrics, unique lace patterns, and intricate embroidery. Lucy Can't Dance caters to brides who want to celebrate their individuality and create a laid-back, ethereal vibe for their special day.
.
Photo credit: Amy Davies Photography
2 - House of Boemia
House of Boemia is a luxurious award winning wedding dress shop in Winchester. Catering to the modern bride with a main focus on boho and rustic chic style, providing alternative wedding trends to the brides of Winchester and surrounding areas of Hampshire. Their mission is to help indie brides find a modern dress to match their true unique personality.
As well as stocking gorgeous brands, you can also try on their wonderful selection of their own Boêmia Collection. Once you find a dress style that you feel hella confident and comfortable in, then here comes the fun part. Maybe the neckline isn't quite for you? Does that mean you can't have that dress anymore? Absolutely not, that dress still has your name written all over it.
At House of Boêmia you can mix and match any of their dresses within their Boêmia in House Collection. If you like the neckline of one dress but the fit of another they can blend the two designs together to practically create a custom dress all while knowing the feel of the fabric.
What are the chances of someone else picking the same combination as you? Pretty slim, so you still have that custom design without the guessing and worrying of how it will look, feel and fit.
.
Photo credit: Chloe Caldwell Photography
3 - Rebel Rock Bridalwear
Bridalwear for fashion forward rebels and women who know their style, Rebel Rock Bridalwear headed up by the amazing founder Keri, is a modern and stylish bridal boutique based in Herefordshire. Rebel Rock believe that you should always stay true to yourself, especially on your wedding day, and make sure to put the 'you' into your special day. Stocking some of the best unconventional bridal designers from across the UK. This is a must visit if you are looking for a your perfect rock 'n' roll boho bridal outfit, whilst making beautiful memories finding 'the one' (or two!).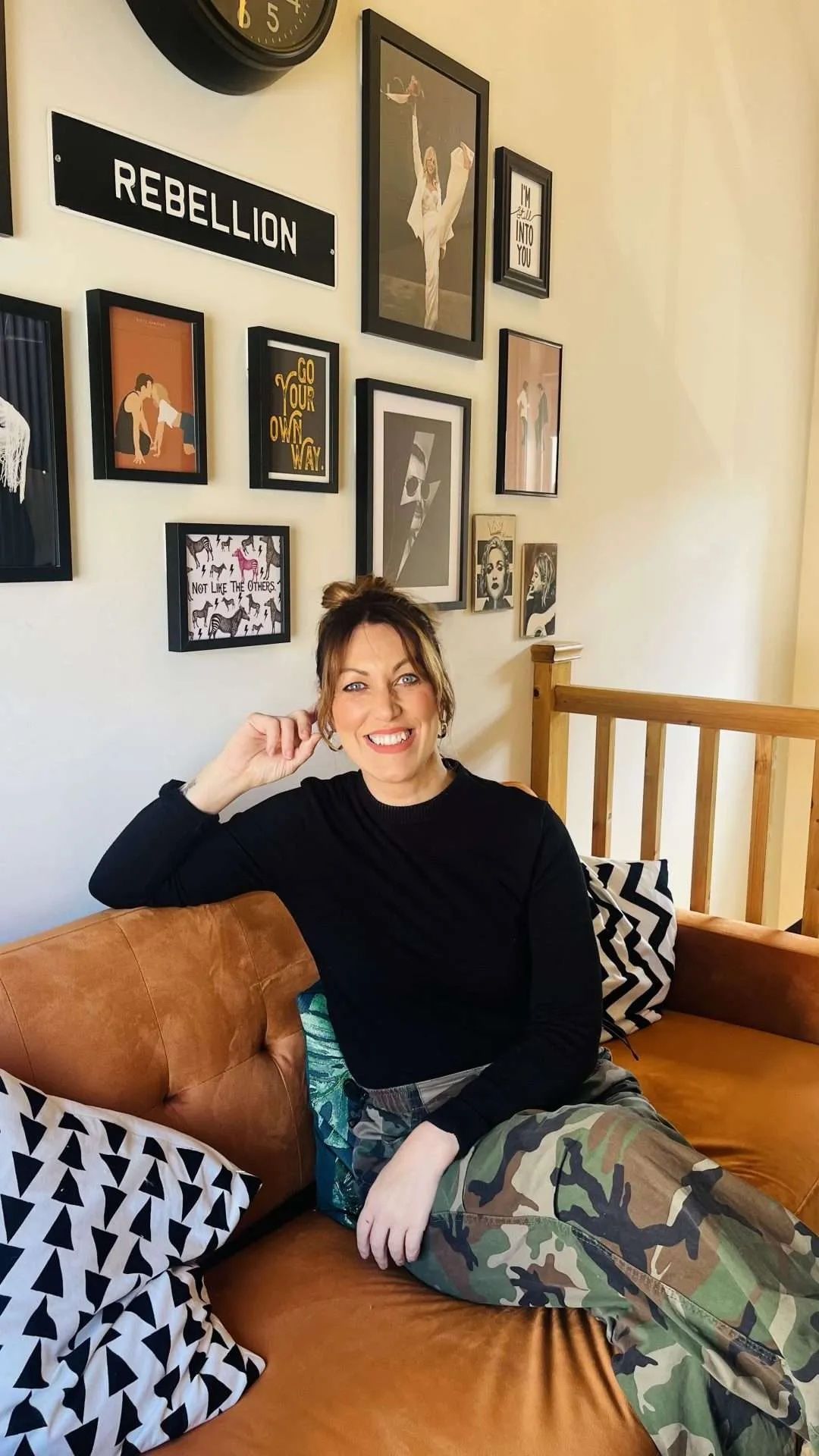 .
4 - Boho Bride Boutique
The Boho Bride Boutique , headed up by the fabulous founder Lynette, offers an exquisite collection of bohemian wedding dresses from leading British bridal designers all displayed in their independent boutique. They cater to the alternative bride who is looking for "something different" – simple, relaxed elegance, boho chic, something totally unique, unconventional or one-of-a-kind bespoke gowns. You will definitely find what you are looking for at Boho Bride Boutique.
The team at Boho Bride Boutique also showcases their very own 'Boho Bride Freedom Collection' at their boutique. A must see for any boho bride looking to compose their version of their perfect wedding outfit. The collection consistes of a capsule waredrobe of beautifully made to measure coordinated wedding day seperates that you can mix and match to create your perfect look.
.
Photo credit: Hannah K. Photography and Blackwell Grange Wedding Photography
5 - Alyce Jayne Bridal
Alyce Jayne Bridal a UK based bridal designer, offers bridal collections and bespoke custom bridal gowns designed by Alison Malcolm, and handmade in Glasgow. Their beautiful luxury bridal designs incorporate traditional bridal elements, a touch of romance and infusing them with a modern day bridal look that makes you feel AMAZING on your day. Think old world romance with a modern rock 'n' roll edge, we LOVE LOVE LOVE!!
.
Photo credits: Lindsay Stockley Photography and Charlotte Wotton Photography
6 - Jessica Turner Designs
Jessica Turner Designs is a slow fashion wedding dress designer based in Aylesbury, all of her designs are sustainable and bespoke. Annual collections are hand painted on paper supported with fabric swatches, to support her strong beliefs: designing and producing garments for quality and longevity, encouraging slower production schedules, lower carbon footprints and minimal waste.
The wedding industry is notorious for it's wasteful, harmful and polluting processes. By creating bespoke dresses that can be worn again, Jessica Turner doesn't overproduce, they are recycling, and their beautiful dresses are made from environmentally friendly materials. Stunning work with a sustainable ethos, LOVE!!
.
Photo credit: @lucymorleyphotograhpy
7 - Aime Moi Encore
Aime Moi Encore translating to 'Love Me Again' is a bridal store in Norfolk headed up by the eco-concious founder Zera. Dedicated to finding brides their dream dress, without the immense price tag! At Aime Moi Encore, they resource pre-loved wedding dresses meaning that not only do their Brides grab a bargain, but they are helping the world to become more sustainable too.
Offering a bespoke intimate service to make your wedding dress shopping experience enjoyable and fun, as it should be!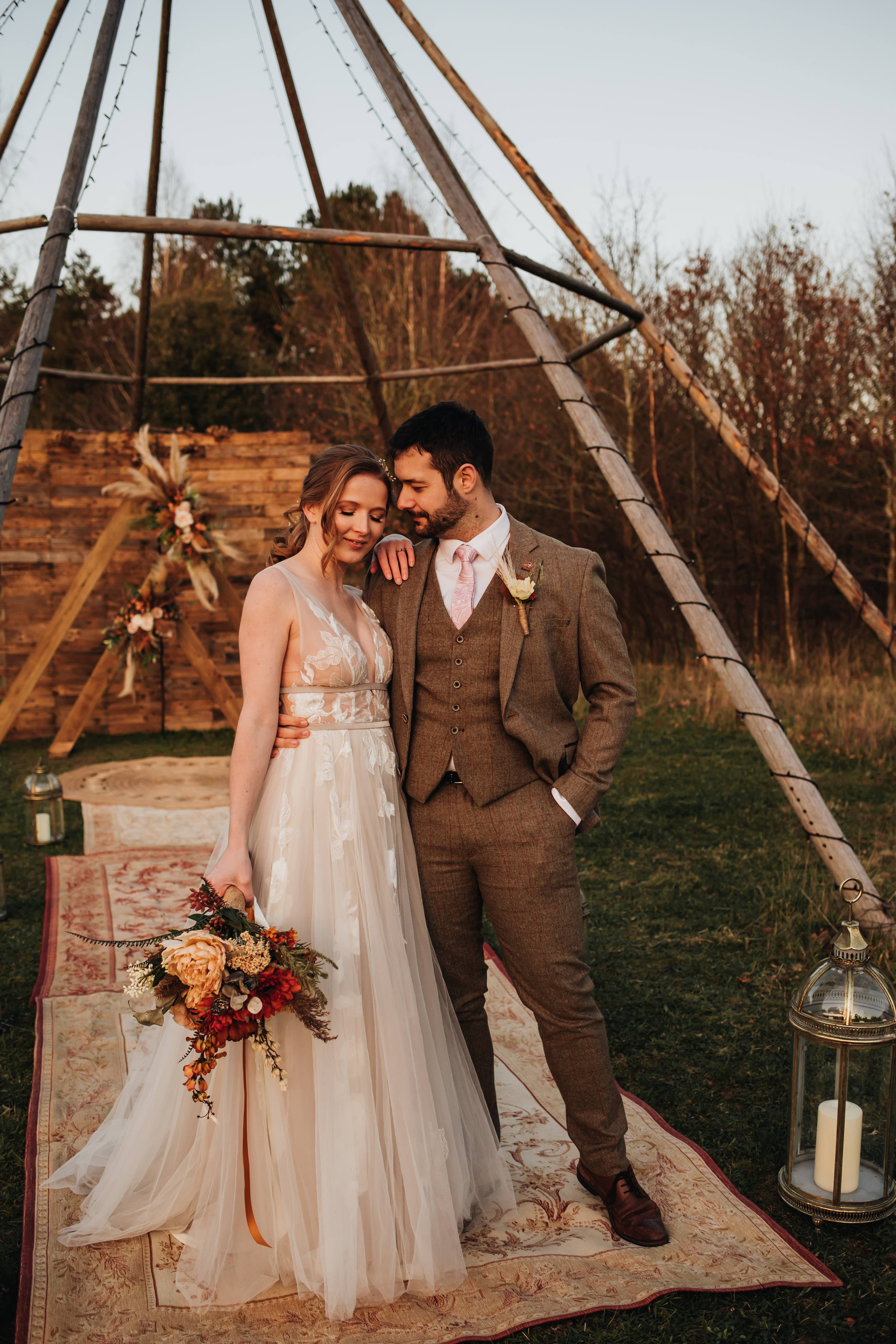 Photo Credits: Julie Clarke Photography (See the full blog feature on The Boho Bride Guide)
Finding the perfect wedding dress that resonates with your unique style can be a challenge, but with the rise of independent UK bridal brands, alternative brides have more choices than ever before.
These designers and boutiques are breaking away from traditional norms, offering stunning and unconventional wedding dresses that celebrate individuality, creativity, and empowerment. So, if you're a bride looking for something a bit different, consider exploring the collections of these independent UK bridal brands and boutiques to find a dress that truly reflects the essence of who you are. Happy wedding dress hunting!
Jess
The Boho Bride Guide Wedding Blog, Supplier Directory & Community
ON 24th July 2023 / BY Jessica Tetstall