If you are reading this, massive congratulations from us here at The Boho Bride Guide!! You are most likely knee deep in Pinterest Boards, Wedding Mags and Wedding Supplier Reviews, looking at options to plan the biggest celebration of your life. And if you are not sure where to start, well deep breath and stick with us, as we've got your wedding planning back!

It is such an exciting time, where you are finally able to create that special day you have been dreaming of. But, with so many ideas, options, and decisions to make, family opinions to navigate, a budget to keep in mind, and not to mention the unknown that Rona has to bring, it can at times get rather ALOT!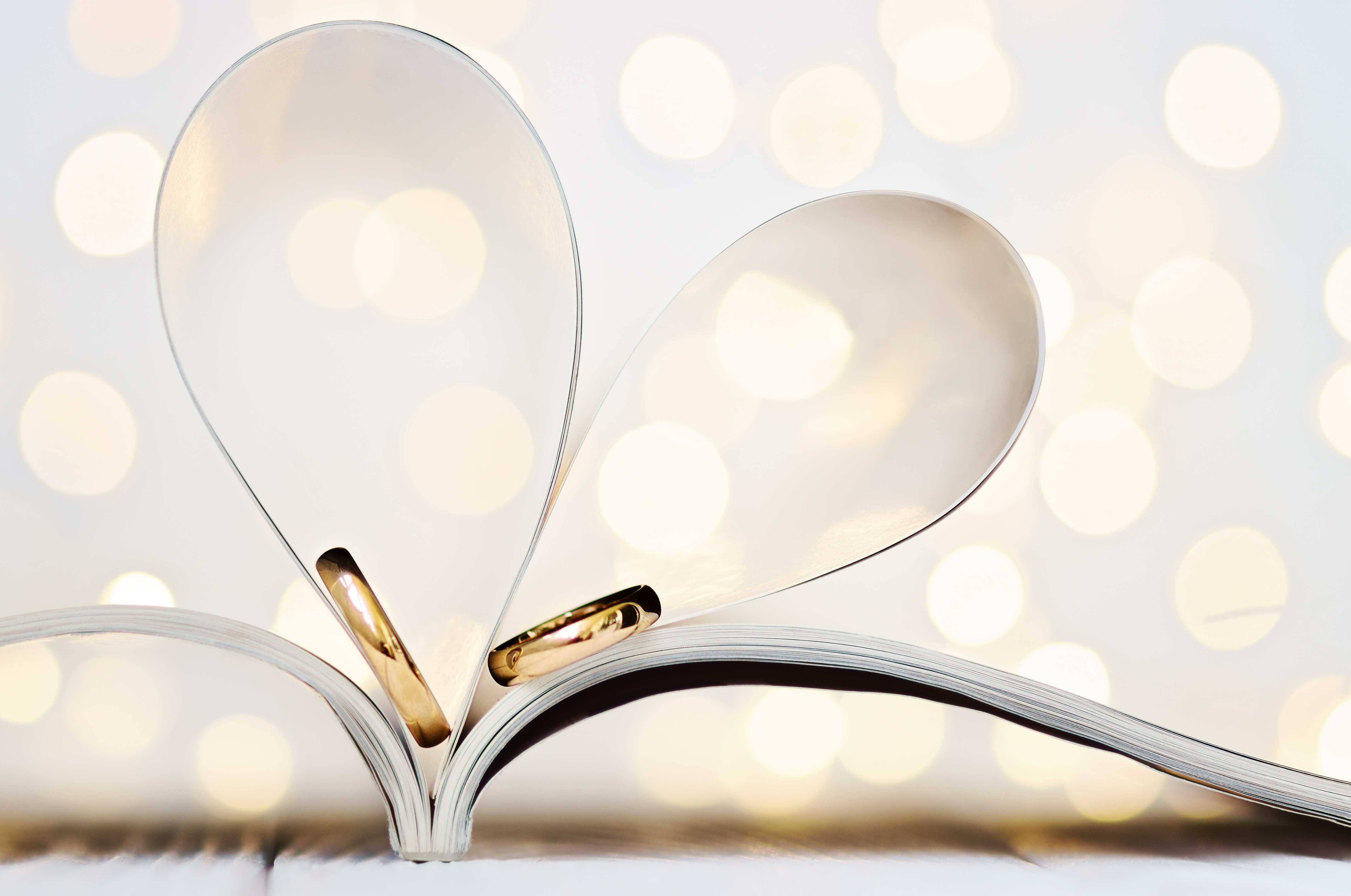 If you have stumbled upon our blog, you are also most likely attracted to the boho inspired look and feel for your special day where you want to reflect your free spirit, your love for the outdoors, and your strong personality to create a day that truly reflects your beliefs and passions as a couple. So this is a perfect time for you to sit back, grab your notepad and pen, and have a read of our 7 simple wedding swaps you can consider to reduce your weddings environmental and ethical impact. By 'planning in sustainability' into your wedding day, you can enjoy your dream bohemian wedding day, without costing the Earth and the people on it.
In this Blog I cover...
My Why...
SWAP 1:

Consider An Heirloom, Pre-loved, or Ethically Sourced & Fairtrade Engagement Ring.

SWAP 2:

Choose Digital or Sustainably Sourced wedding Stationery.

SWAP 3:

Choose a Venue that Prioritises the Reduction of their Carbon Footprint.

SWAP 4:

Select a Sustainably Considered Menu of locally Sourced Seasonal, Meat Choice.

​

SWAP 5:

Synthetic (plastic) Based Wedding Attire vs. A Natural Fibre Based, Re-wearable or Pre-loved Wedding Outfit.

SWAP 6:

Choose a Wedding Florist that is Eco-conscious & Uses Seasonal, Locally Grown Cut Flowers.

​SWAP 7:

Single Use Plastic Wedding Decor vs. Hiring Reusable, Up-cycled Venue Decor.
My Why…
When I founded The Boho Bride Guide in the Summer of 2020, not only did I want to bring together engaged couples planning their outdoorsey & free-spirited wedding day with sensational wedding suppliers that specialise within this arena, I also wanted to become a force for good.

I aspire to contribute towards creating a boho wedding scene where our audience feels represented & empowered to create a wedding day that is truly authentic to them. At the same time, we look to inspire couples and suppliers alike, to raise their consciousness as to how they can personally minimise their impact on our Earth through the simple swaps we can all make.

I feel strongly about also supporting wedding suppliers to build sustainable, fulfilling & profitable ventures through; community, business education & online promotion, which we offer through both, The Guide Directory Subscription & @weddingbusinessgrowthcoach .

For years I feel I have had my blinkers on to the fact of how I have been personally contributing to the waste that is destroying our Earth and the unethical product consumption that has added to human exploitation. Life is so busy, I never seemed to make room for this discussion, and the job to rectify my activities seemed so immense and intangible 'for little old me' to make an impact, that I just pushed it to the back of my mind. But not anymore, I believe that by chunking up these enormous global issues into bite size chunks, we can individually positively contribute to turning the tables on the future of this beautiful planet we call home and the welfare of all those that live on it with us.

In today's blog post, I want to prove to you that through simple wedding swaps you make in the planning stage, can significantly reduce the impact of your on our environment and the many communities that share our World with us.
Swap 1: Consider An Heirloom, Pre-loved, or Ethically Sourced & Fairtrade Engagement Ring.
If you are passionate about making small changes throughout your wedding planning to reduce your big day's impact on our Earth. A great place to start would be with an informed selection of your engagement ring and wedding band.
Through the very nature of what makes up our engagement ring, precious stones and metals, mostly originate from poor countries around the world. This brings with it the risk of contributing to the human exploitation through unsafe work environments, unfair pay, child labour, and conflict related abuses. Not to mention the removal of indiginous communities and the negative environmental impact through mass mining, leaving eco systems turned upside down in the search for minerals within the ground. To read the full report from Human Rights Watch,
click here
.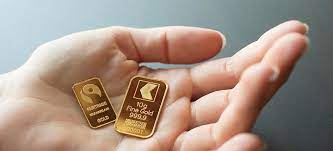 Become informed…
There are simple things we can consider when on the search for our dream engagement ring.
Consider Using a Family Heirloom
If you are lucky enough to have access to a piece of jewellery that already exists, this is a massive win when it comes to reducing your environmental impact & avoiding unethical sourcing pr
actises. As well as making your engagement ring that extra special with the link to its previous family history. If the piece is not to your exact liking, why not take it to a local artisan silversmith, where you can create a new piece from the existing stones and metals.
​
Discover a Pre-loved Engagement Ring

There are soooo many sensational vintage and antique rings already in existence waiting in a jewellers display cabinet, ready for the next chapter of its life. If this is something that excites you, the thought of going on a hunt for your dream vintage engagement ring. Make this clear to your partner early doors, and the discovery of your engagement ring can be an exciting adventure you go on together!
Look into Selecting Ethically Sourced Gemstones
There are currently no established bodies that trace the gemstone supply chain from mine to market, making transparent ethical sourcing of gemstones difficult to follow back to source. Gemstones, have complex supply chains because they are usually mined, cut, and sold in different countries. But there is some great work taking place by responsible jewellers that are continually working hard to build a transparent supply chain for each gemstone they use, often being able to trace back to the miner who unearth the stone.

Our advice to you when selecting your engagement ring would be to ask questions of the jeweller. Some questions to start off could be:
How do you ensure the transparency of your gemstone supply chain?

What steps do you take to clarify the sustainability of how your gemstones are discovered and processed?

How does your supply chain traceability ensure the welfare of those involved in the discovery and process of your gemstones, from a fair pay and health and safety point of view?
For any jewellery company that takes their impact on our Earth seriously, they will have documentation written on their website that will explain their ethos around their gemstone supply chain, so take a look.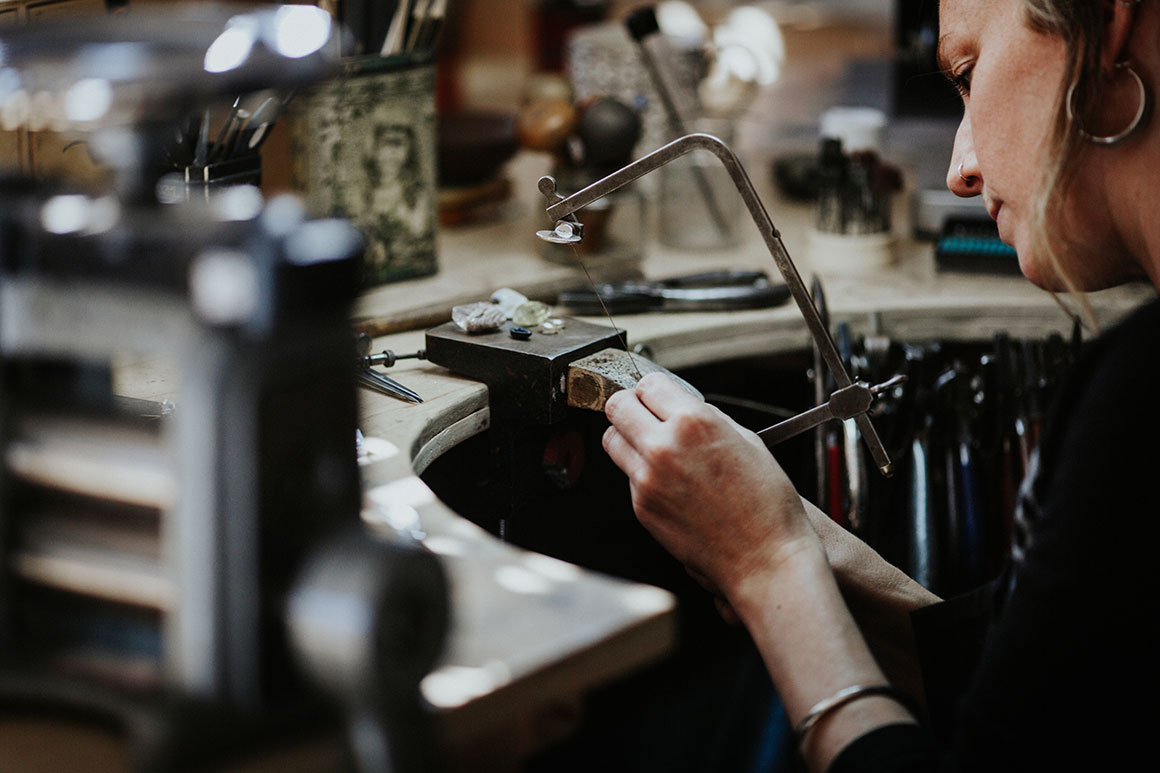 Fairtrade Gold
Buying Fairtrade Gold jewellery means you are supporting small-scale miners to receive a fair deal for their hard work, as well as protecting the environment and making life better for themselves and their communities. All gold is sourced from mine sites which meet the Fairtrade Gold Standard; a globally recognised marker of best practice.

Gold rings, chains, necklaces and bracelets made with Fairtrade Gold bear a discreet FAIRTRADE Gold Mark stamped on its inside to provide you with assurance that the gold in your jewellery is Fairtrade certified and fully traceable all the way back to its original mine. To learn more about how Fairtrade Gold supports the communities of artisianal miners at the source, visit our blog Climate Justice: The Positive Impact of Fairtrade & Fairmined Wedding Jewellery .
Ethically Sourced & Conflict Free Diamonds
No longer is it enough to be asking your jeweller, what carat, cut & clarity your diamond is. If we want to become a conscious consumer of diamonds, we have a responsibility to be asking more pertinent questions such as how is the diamond supply chain recorded? and how can they ensure its origins were from a conflict free environment?

Know your diamond terms:
The term 'Ethical Diamonds' are diamonds that have fair humanitarian mining practices when it comes to wages and conditions when sourcing for raw diamonds. When we talk about ethically sourced diamonds, we mean the mining and origin of the diamonds are not compromised.

The term 'Conflict Free Diamonds' are diamonds that are mined in an area which are free from any kind of terrorism or terror-related areas. It means that the diamond must not be mined in a way that hurt any individuals during the mining process, nor did it create any kind of bloody issues during the mining process. When the diamond is mined in a proper way by individuals who are neither tortured or enslaved by force are known as conflict-free diamonds.
​
Even today, within the global diamond industry there are many pitfalls when it comes to trying to prove the origins of diamonds. If you would rather avoid this ethical conundrum, there are other options such as considering recycled diamonds, lab grown diamonds, or selecting an alternative gemstone as your engagement ring and wedding band decor. There are sooo many coloured gemstones that would create a stunning centre piece, or even a white sapphire, if you aspire for a similar look to diamond.
To hear from the experts, take a look at our blog 'Show Your Love for Our Earth, as well as Each Other When Your Choose your Wedding Rings'
Swap 2: Choose Digital or Sustainably Sourced wedding Stationery.
The creation of your wedding invites and stationery is often the first chance you have to bring together and show off your chosen style & ethos of your big day with your loved ones.

When considering planning for a more sustainable wedding that has a lower impact on our Earth, there are a number of things to consider when selecting your wedding stationery.

Some Facts:
The environmental effects of paper production include deforestation, the use of enormous amounts of energy and water as well as air pollution and waste problems. Paper accounts for around 26% of total waste at landfills.
It takes 10 litres of water to produce a single A4-sheet of paper. The pulp and paper industry is the single largest industrial consumer of water in Western countries.

​

​
So when considering this, taking a stance on how you choose to share your wedding invitation with your guests and print your wedding stationery, can positively influence turning the tide on these figures. Here are some options you could consider:
Digital Invites - there are super stylish digital invite options available today, where it is easy to create your own digital Save the Dates and Wedding Invitations and email them directly to your prospective guests. Green Envelope offers this option from £44 for 60 recipients and the ability to track responses through your own portal. Saving you time and postage costs.
Digital Wedding Website - another option you can consider, is to create your own Wedding day Website. SayI.Do offers a comprehensive basic package that is totally free, where you are able to invite up to 100 guests, create a customisable wedding website that includes; website design templates that are easily customisable for your big day, digital save the dates, & a guest RSVP option. This is a great option if you want to keep your guests up to date with any wedding plan changes as you can update anytime.
Sustainable Bespoke Wedding Invites - If you have your heart set on sending out bespoke wedding invites and stationery for your big day, there are still options to minimise your impact on our Earth.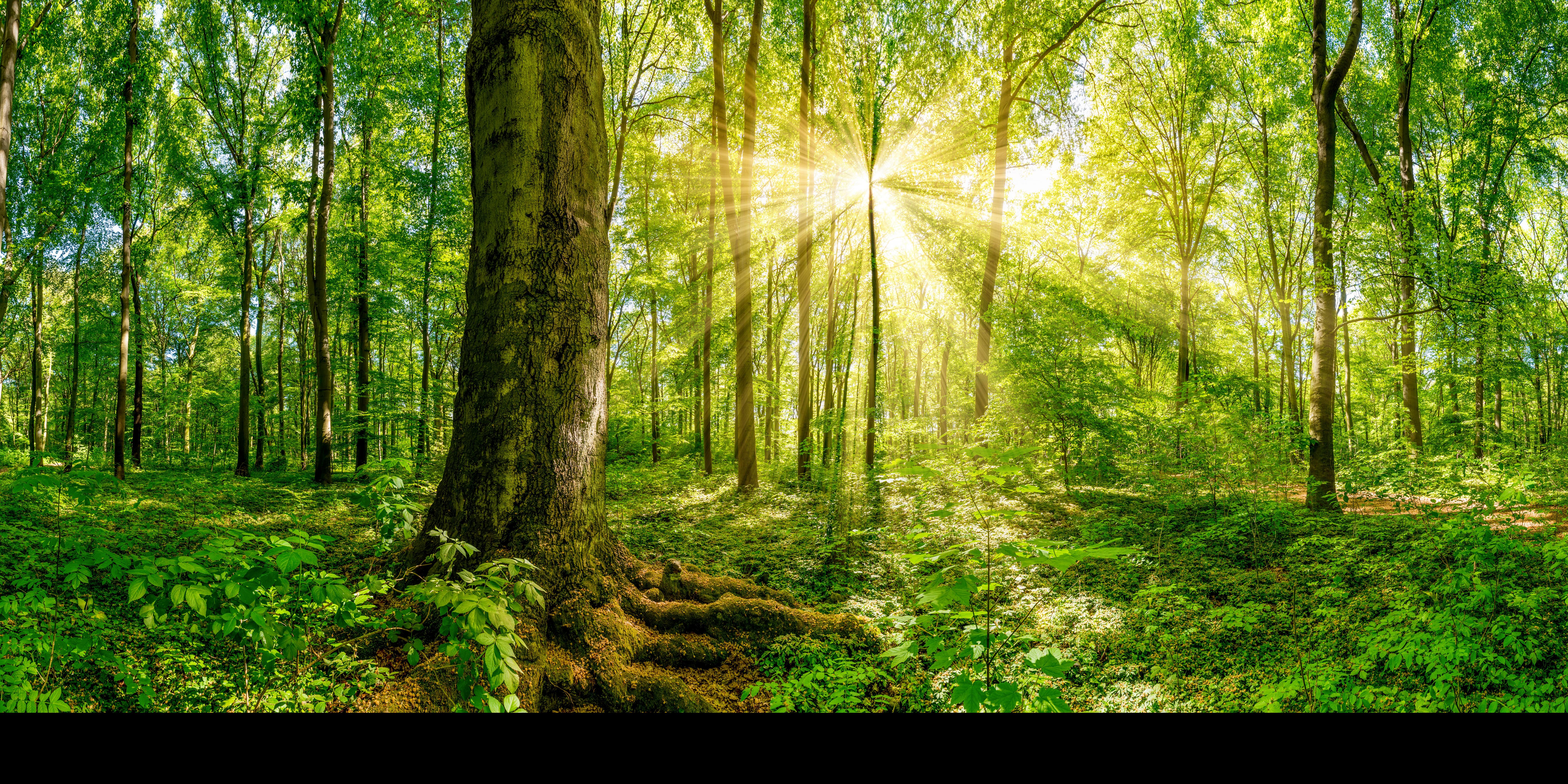 Each ton of recycled paper can avoid the use of 17 trees; 1,440 litres of oil; 2.3 cubic meters of landfill space; 4,000 kilowatts of energy and 26,500 litres of water.

So just by choosing recycled paper to make up your wedding invites, you could save, 45 litres of water, 6.9KW of energy, 2.5 Litres of Oil, let alone what you could save with recycled wedding day stationery too! (Worked out on a bespoke wedding invite weighing 28.35grams, the weight of a pencil, and ordering 60 invites.) Let's increase the use of recycled paper in place of cutting down trees for paper creation.
Swap 3: Choose a Venue that Prioritises the Reduction of their Carbon Footprint.
When selecting your dream boho wedding supplier team, we want to choose people that we 'click with', and align with in regards to our beliefs, passions and things that are important to you as a couple to incorporate into our special day. And selecting our wedding venue is no different!

If sustainability and reducing your wedding impact on our Earth is important to you as a couple, then make this a priority conversation started when visiting potential wedding venues. The place you choose to hold your wedding ceremony and celebrations will have a massive bearing on your ability to create a more eco-conscious wedding day, so choose wisely.

When researching venues, keep an eye out for their commitment to reducing their carbon footprint. When you visit the venue consider asking questions around the following:
What types of heating and lighting do you provide, and are they from a sustainable renewable energy source?

Have you prioritised the insulation of the wedding celebration space to conserve heat?

What recycling plan do you have in place for each wedding that is held to reduce the amount of waste?

What existing decor is already in place to reduce the need for additional wedding decor?

Do you have the option to rent additional decor and celebration furnishings?

What is your plastic reduction plan as a business and how do you minimise your use of 'single-use' plastic?

What contribution do you make to the conservation of your local wildlife and surrounding environment?

Do you offset any of your carbon footprint through secondary activities such as tree planting?
For further reading on this topic, visit our blog 'How 6 Eco Concious Wedding Venues 'Plan In' Activities to Reduce Their Impact on our Earth'.
Swap 4: Select a Sustainably Considered Menu of Locally Sourced Seasonal, Meat Choices
Over 30% of man-made global greenhouse gases are created from the production and consumption of food & beverage directly contributing to climate change.
So making a positive stand on your wedding day against the impact of the food & beverage industry upon our World can be a real wedding breakfast talking point!Show your guests you can still have a delicious 5* meal whilst minimising our impact on our World! There are many amazing wedding suppliers that specialise in providing local, seasonal and meat free wedding day meals that will leave your guests delighted and shouting for seconds!
​
Reduce Your Wedding Food Waste
Another area here to consider is the waste of food at a wedding. A 2017 study from
Sainsbury's
suggests that 10% of all wedding food ends up in the bin. So if you invite 80 guests attend your big day, and you serve a 3 course meal for your wedding reception, at least 24 of those plates of food would go straight in the bin! And that isn't even including the reception food offering! Ouch! This is not only a waste of your money, this is also a significant waste for our environment to burden.
To minimise your wedding food waste, consider prompting a conversation with your wedding caterers around how they work to minimise food waste through their ordering, preparation, and serving methods, and what you can do as a couple to assist with this activity. As well as ask the questions around how they dispose of food waste to minimise its further impact on the environment.
Swap 5: Synthetic (plastic) Based Wedding Attire vs. A Natural Fibre Based, Re-wearable or Pre-loved Wedding Outfit.
The fast fashion culture may not share the same standard price point as the wedding industry attire, but some of its 'throw away' ethos has definitely seeped into the bridal and groomsmen clothing market. When you consider that for decades the norm has been to purchase quite possibly one of the most expensive outfits you will buy in your lifetime to wear once on your wedding day. To then very possibly never wear it again and end up in landfill, is the very opposite of the sustainable clothing ethos.

Popular fabrics that make up factory made wedding dresses are satin, tulle, chiffon, lace, organza and crepe, of which are either synthetic (man made with plastic) or silk based, which sometimes gets characterised as a natural product, but has its own ethical challenges when it comes to how it is harvested from silkworms.Of which this fabric choice is also very much reflected in the high street groomsmen attire.

Most sustainable fabrics are natural, plant-based fibres such as organic cotton, bamboo, hemp, linen and jute. There are also now a growing number of more sustainable clothing fabrics on the market such as 'polyester fabric' made from recycled plastic gathered from our oceans and turned into fibres to reuse within the fabric weaving process.

So what can we consider if we are looking to reduce our impact on our Earth when it comes to selecting our wedding day outfit?
Consider hiring your wedding day outfit/s, which will significantly reduce your carbon footprint of your wedding day choices.

If you are set on having a special outfit made for you, consider choosing more natural, sustainable and locally sourced fabrics, and select a more versatile style that you can wear and wear again.

Consider choosing a vintage or pre-loved wedding outfit that can be tweaked and reused by a seamstress to create your dream attire. This option dodges a large proportion of the impact to our Earth, as you are reusing existing fabrics, rather than adding to the excess celebratory attire.

Discover sustainable bridal and menswear designers where sustainability and eco-consious practises are priority.
Visit our blog 'Low Waste Weddings on the Uprise: 5 Top Tips on Discovering your Sustainable Wedding Dress.' for more ideas and inspo on this topic.
Swap 6: Choose a Wedding Florist that is Eco-conscious & Uses Seasonal, Locally Grown Cut Flowers.
Being a wedding florist myself, florals to me represent the epitome of celebration. They bring opulence, colour and beauty to any celebration space and add that special finishing touch to any wedding day outfit.
If you are looking to reduce the carbon footprint of your wedding, and make more ethical choices, there are things you can consider when selecting your wedding day blooms.
Speak to your prospective wedding florists, and ask questions about their flower sources, and floristry practises, and ask them how you could reduce your weddings environmental impact and be more ethical in flower purchasing, covering aspects such as:
Going foam free - Traditional Western floral design have used floral foam as the basis of many floral displays for many years. It has great properties for floral design such as maintaining a water source, and providing a study base to create the installation. However, floral foam is made from synthetic, non-recyclable plastics and is created using a combination of carbon black, formaldehyde and phenolic foam, which are all toxic.
When used, the material quickly crumbles up, creating micro-plastics, so any water used within floral foam should be filtered through an old pillow case or similar before entering the drainage system, and the material disposed of into landfill. Due to the damaging nature of floral foam, RHS Flower Shows have now banned the use of this material going forward.
There are many amazingly talented florists that have built their business taking on eco-friendly floristry methods to create sensational floral installations, using things like, sand, chicken wire, moss, and other re-usable bases. So you don't have to compromise on your WOW florals to be kinder to our Earth.
Consider locally sourced & seasonal florals - since the 1970's with the rise in supply demand for cut flowers, Holland established themselves as the king of the blooms. In today's market we now see cut flowers being distributed around the World from many more countries closer to the equator.

​
By the perishable nature of florals, the exacting growing system, packing and distribution, needs to be super speedy to get blooms from the Kenyan greenhouse for example, where beautiful imported fragrant David Austin Roses travel from, to your wedding venue looking their best. Consequently, the carbon footprint of your WOW factor florals can rise significantly the more imported blooms you use.
Here is an example.
Research by Rebecca Swin (University of Lancaster. 2017) (
calculated the carbon footprint of Dutch, Kenyan and British bouquets:
A Dutch and Kenyan bouquet that included 5 roses, 3 lilies and 3 gypsophila equalled 31.132Kg/CO2 (Kenya) and 32.252Kg/CO2 (Dutch).

An equivalent bouquet using British alternatives with 5 snapdragon, 3 lilies and 3 alstroemeria totted up 3.287Kg/CO2. That's only 10% of the carbon emissions compared to the imported varieties.

A locally grown bouquet using 15 stems of outdoor grown flowers had a carbon footprint of 1.71kg/CO2.
Considering there would be easily double the amount of flowers in an average wedding bouquet we can double these numbers. Let's say a wedding bouquet of 10 roses, 6 lilies & 6 gypsophila from Holland equals 64.504Kg/ CO2. Against the locally grown equivalent wedding bouquet at only 3.42kg/Co2. This equates to nearly 19 x less carbon emissions compared to the imported variety.
So by opting for locally grown, seasonal florals and foliage within your wedding florals, you can contribute to reducing your weddings impact on our Earth considerably.
If you do have your heart set on specific florals that are only grown at a specific time of year, do your research and try to align your wedding date with the seasonal bounty of your favourite blooms that can be found locally grown.
Fairtrade & Carbon Neutral Flower Farms




If you do have your heart set on an imported variety of bloom that isn't possible to replicate, consider reducing the number of blooms you intend to purchase and add in more locally foraged greenery to accompany your blooms. So you still get the WOW factor, whist considering your impact on our Earth.
​
Something to also consider is the origin of your imported blooms. There are a number of Fairtrade Flower Farms dotted near the equator where profits from flower farming are redirected back into local communities. Kenya, Ethiopia, Ecuador and Tanzania – account for 98% of certified Fairtrade flower production. Kenya makes up the greatest proportion, with 39 of the world's 67 certified Fairtrade flower organisations. These cover around 30,500 people – about 30% of all flower workers in the country. So if you are intending to purchase imported florals through your florist from a wholesaler, ensure that they are from a Fairtrade Flower Farm to contribute towards making a change within that local community.

There is also amazing work being done by the flower farmers around the World to become carbon neutral, with an aspiration to bring us a carbon neutral bunch of flowers through the farming methods they use. There is a great case study available about the journey to becoming a carbon neutral flower farm from Wildfire Flowers in Kenya, take a look.
Reuse Floral Installations throughout your wedding day
Another great way to utilise your florals on your wedding day and reduce the number of cut flowers you use, is to 'plan in' opportunities where you can reuse floral installations. Are you dreaming of a beautiful floral arch as a backdrop to your ceremony? Well why not reuse this sensational backdrop to frame your top table as the speeches are being shared afterwards. You can take the same principle and apply it to all ceremony florals, with a bit of organisation, and maybe some additional help from your florist, you can maximise the WOW factor of your florals throughout your big day!
​
Or are you planning to have your 6 besties as your bridesmaids, each with a bouquet? Then why not plan to utilise their bouquets into your table decor once they have finished with them for the photos? All ways to minimise your flower consumption to reduce your carbon footprint, the cost to you, and to reduce the overall waste from your wedding day.
Swap 7: Single Use Plastic Wedding Decor vs. Hiring Reusable, Up-cycled Venue Decor.
Sky Ocean Rescue say that the average every non 'eco-concious' wedding creates around 20kg of plastic waste. Given that in 2019 (pre-Covid) 278,599 wedding celebrations took place in the UK, that equates to 5,572 tonnes of plastic generation each year directly from the wedding industry. So the UK Wedding Industry's annual plastic creation is equal to weight to over 15 x Boeing 747 Jet Aeroplanes. So it is safe to say, this problem cannot be taken lightly!
If we continue to make and use plastic in the ways we do now, by 2040 there will be twice as much plastic on our Earth.
A large proportion of wedding day decor that is relatively cheap to buy is made with single use plastic, and will very likely be used once for your wedding day, and then be thrown away, or at best, resold through the pre-loved second hand wedding market. But the lifespan of that plastic decor is very short.
By the nature of single use plastic, it was made with a view to end up in landfill or incinerated at best and cannot be recycled. But as we know, much of this plastic ends up in our waterways and oceans, polluting our marine environments for all animals that call it home. The irony is, the plastic that ends up in our oceans, ultimately ends up on our dinner plate through the food chains that we are part of (if you eat meat that is!), and plastic based wedding decor items all contribute towards this.
But there are other ways to create your dream wedding day styling, without adding to our global plastic problem.


Consider a venue that has existing decor that matches your style
To reduce or eradicate plastic from your big day, when selecting your wedding venue, find out what existing sustainable venue decor they already have in place that would be great from photo opportunities, without the need to add your own.

For example, they may have a glorious wisteria draped over their entrance for that perfect photo opportunity in April - June as you enter the celebration space, or they may have permanent atmospheric lighting that lights up the beautiful 17th century barn beams. Or they could already showcase their own indoor plants across their tables that give the space character and charm, without having to add your own styling to it.


Hire in your wedding venue decor
Consider hiring in your wedding venue decor from wedding suppliers that specialise in sustainable and vintage styling pieces. You are then able to create the boho inspired celebration space you have dreamed of, without having the worry of what to do with the items afterwards. As well as feel reassured in the fact that you have massively reduced your wedding day plastic consumption and waste creation by doing so. From seating, backdrops, table plans, and photobooths, right down to the smaller items, such as plates, cutlery, glassware, cake stands and signage.
So, here is my 7 simple wedding day swaps for your to consider reducing the impact of your wedding day on our Earth. As you have hopefully gathered, by 'planning in' a sustainability conversation throughout the planning stage of your big day. Put together with a venue and team of wedding suppliers that specialise in supporting you to achieve your dream boho inspired wedding day, without costing the Earth, we can together start to turn the tide, and work towards healing our planet for future generations to come!

I would love to know your thoughts on this blog feature, and any swaps you are going to consider for your big day! Please share below in the comments!
Much Love Jen x
Founder of The Boho Bride Guide
​& Wedding Business Growth Coach
ON 12th January 2022 / BY Jenny Maynard
Leave A Comment