There is something about this intimate botanical themed wedding that has us captivated and filled with joy! It could be the fabulous wedding party attire, or perhaps the stunning botanicals and quirky table arrangements? Either way you are going to LOVE these special wedding moments captured beautifully by Jessica Hopwood Photography
This week on The Boho Bride Guide we have a real wedding treat for you, the marriage of Eleanor & Karissa at Tremenheer Sculpture Gardens in Cornwall. Eleanor & Karissa met 5 years ago at work, both being teachers at the same school, their love blossomed from there and well, as they say, the rest is history.
.
.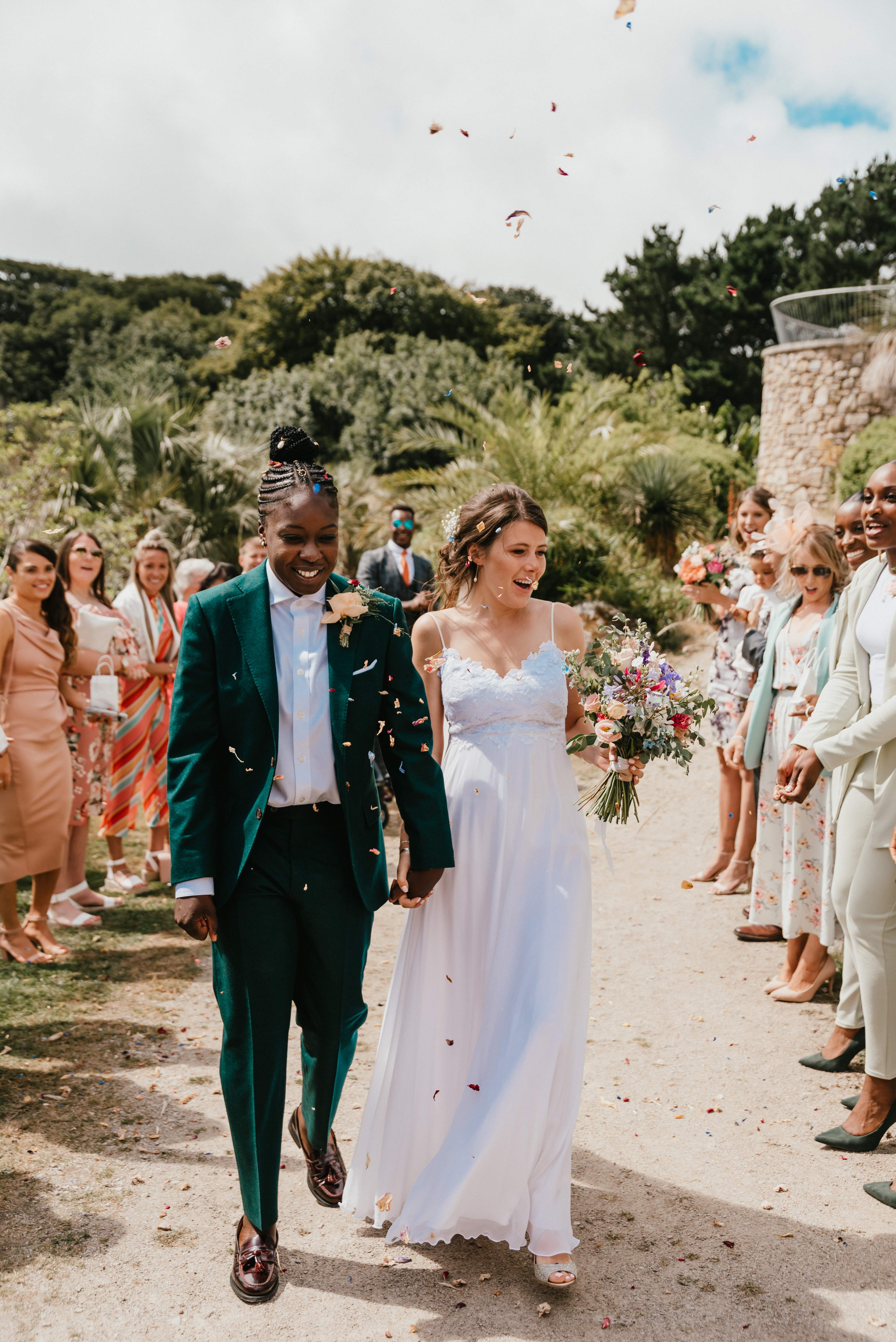 .
.
The Cornish Wedding Venue:
This perfect wedding day took place on 31st July 2021 at Tremenheere Sculpture Gardens a showstopper of a wedding venue in Cornwall. So many of the couples guests said they have never visited anywhere like it, a little subtropical oasis on the hills of Western Cornwall. 'The light, the space and the views are just breath taking'.
.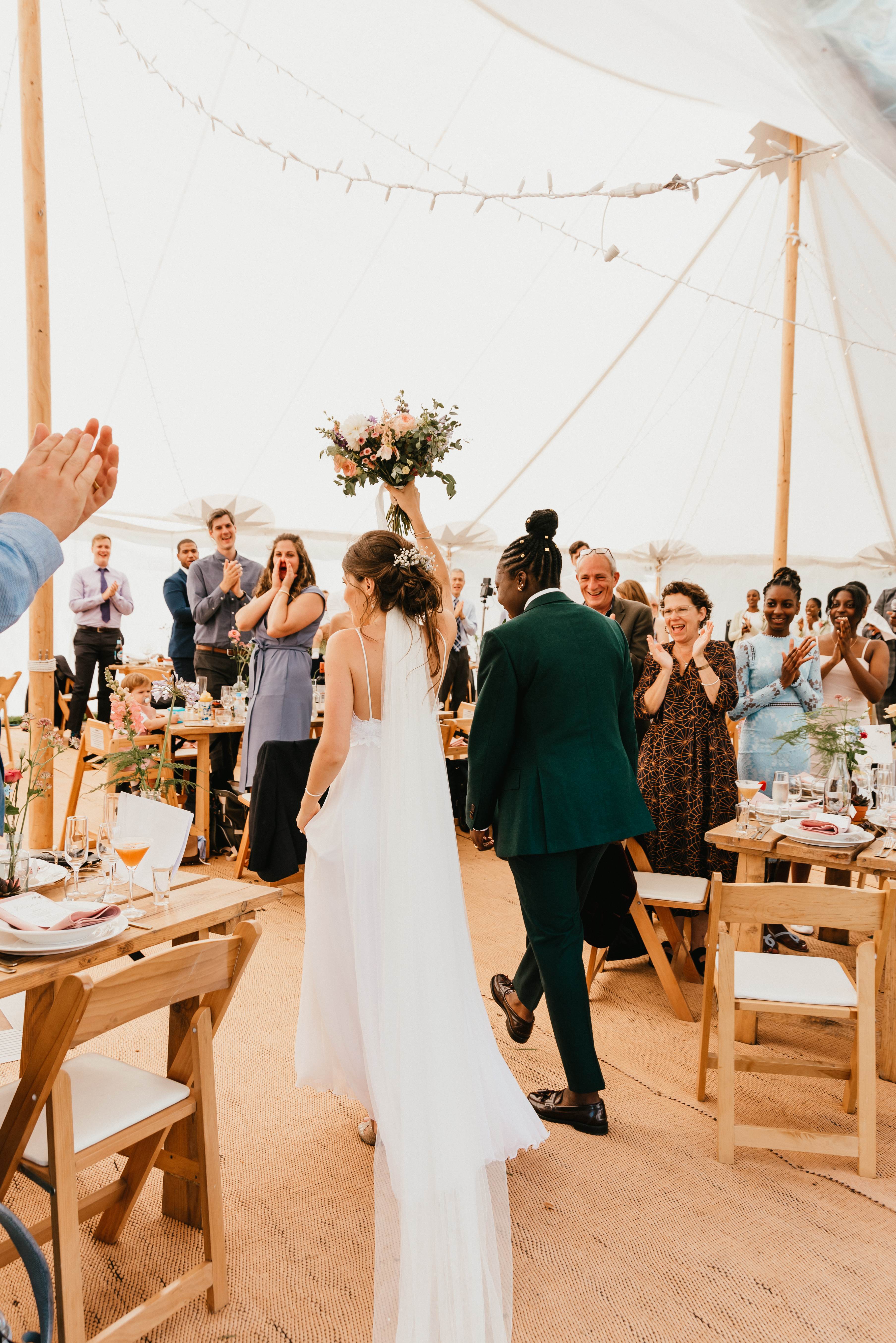 .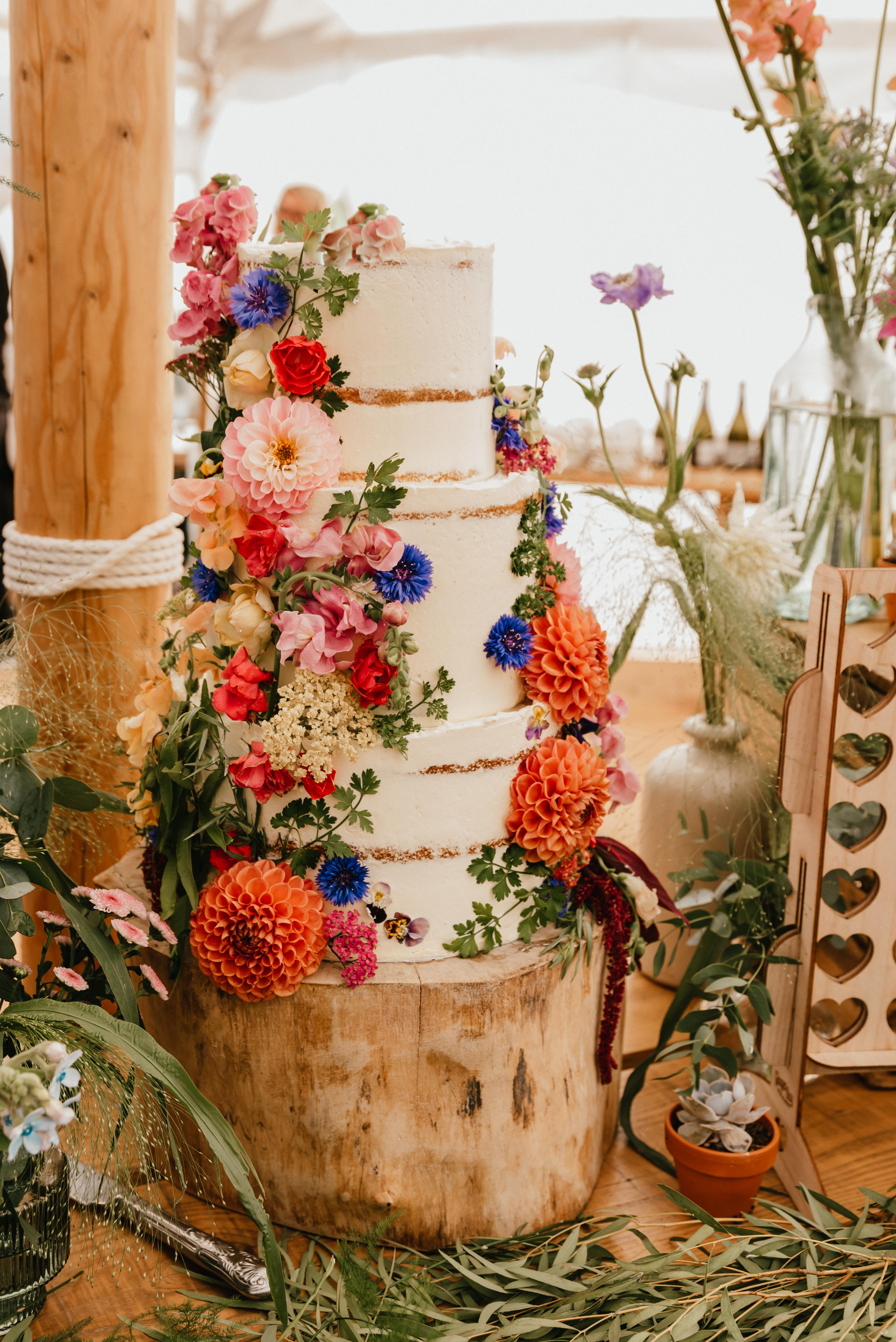 .
Boho Styling Inspiration and Wedding Florals:
Eleanor & Karissa took as much inspiration as possible from the garden surroundings, and filled out the marquee with beautiful seasonal wedding flowers. The ceremony itself took place inside the "sky space" which is a sculpture made by James Turrell, this space spoke for itself therefore didn't require any styling.
The couple noted that one of the favourite parts of their wedding day was mostly the wedding ceremony, they mentioned that seeing each other for the first time that day and reading their vows with not a dry eye out there, was such a special and personal moment, as well as getting to watch their adorable little girl walk their rings down the aisle.
The stunning wedding florals were created by Flowers with M, a premium florist based in Cornwall. The couple gave her their brief of bring the outside in and requesting locally sourced flowers, she amazed them with the beautiful bouquets and quirky table arrangements in an array of glass bottles.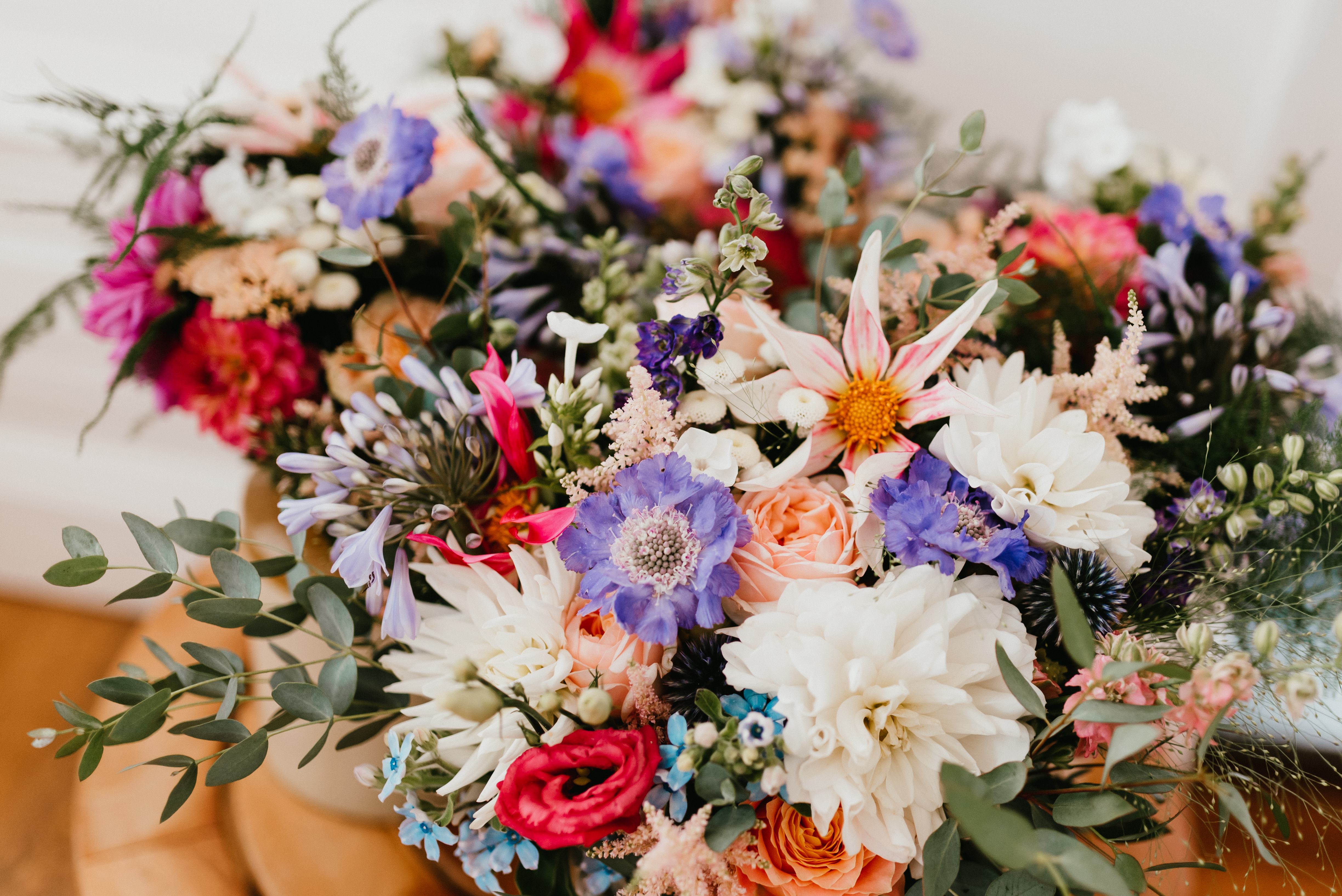 .
.
.
.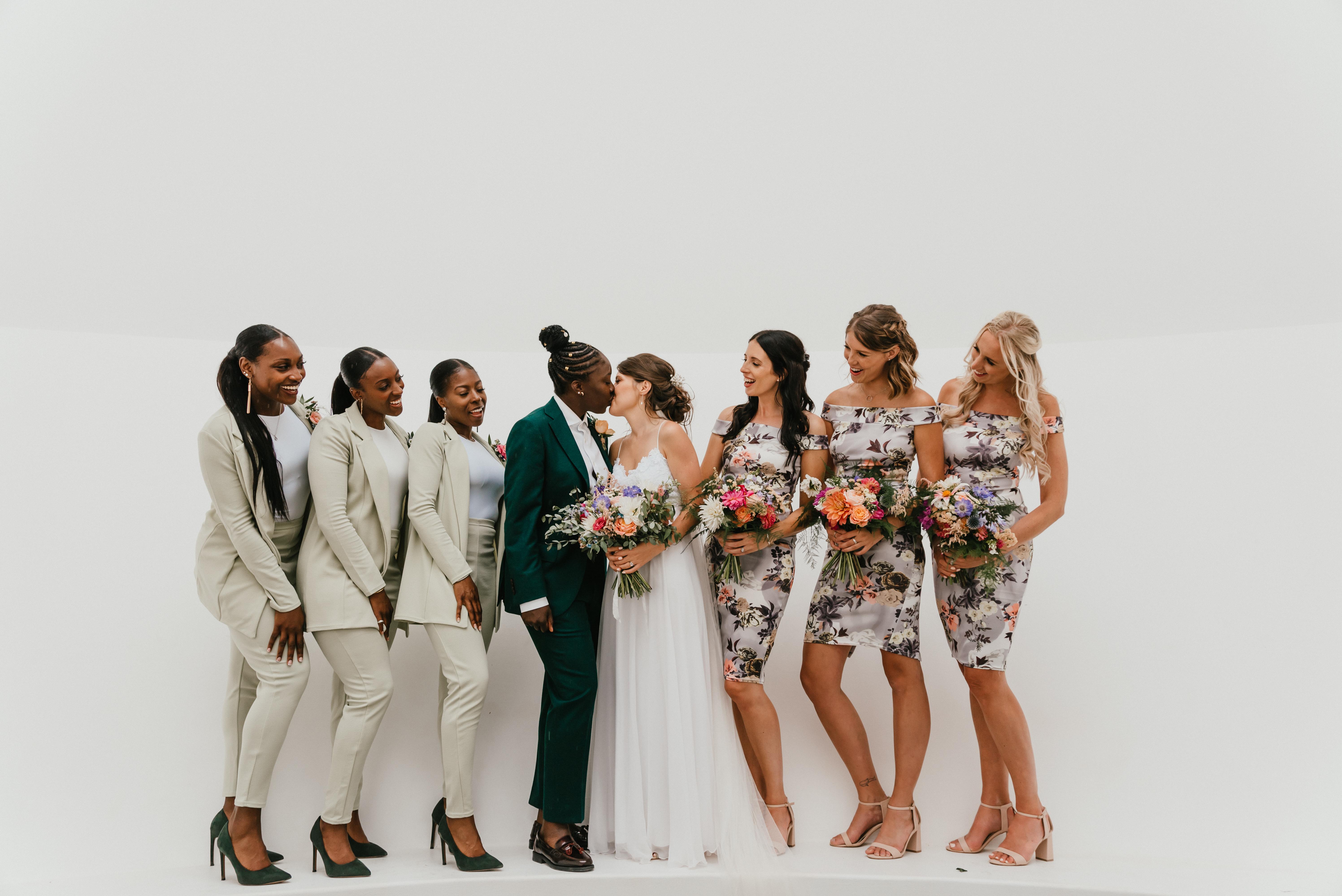 The Female Empowered Wedding Looks:
Outfit wise the couple went with what they all felt most comfortable in. Eleanor wore a stunning lace dress by Grace Loves Lace and shoes by Jimmy Choo. Karissa wore a striking green suit by Suit Supply and shoes from Russell & Bromley.
Eleanor & Karissa's wedding was an all female affair, with bridesmaids on both sides they wanted to clearly show the personalities and style of each group. The bridesmaids' gorgeous green suits and floral dresses reflected the botanical elements and overall theme of the wedding beautifully.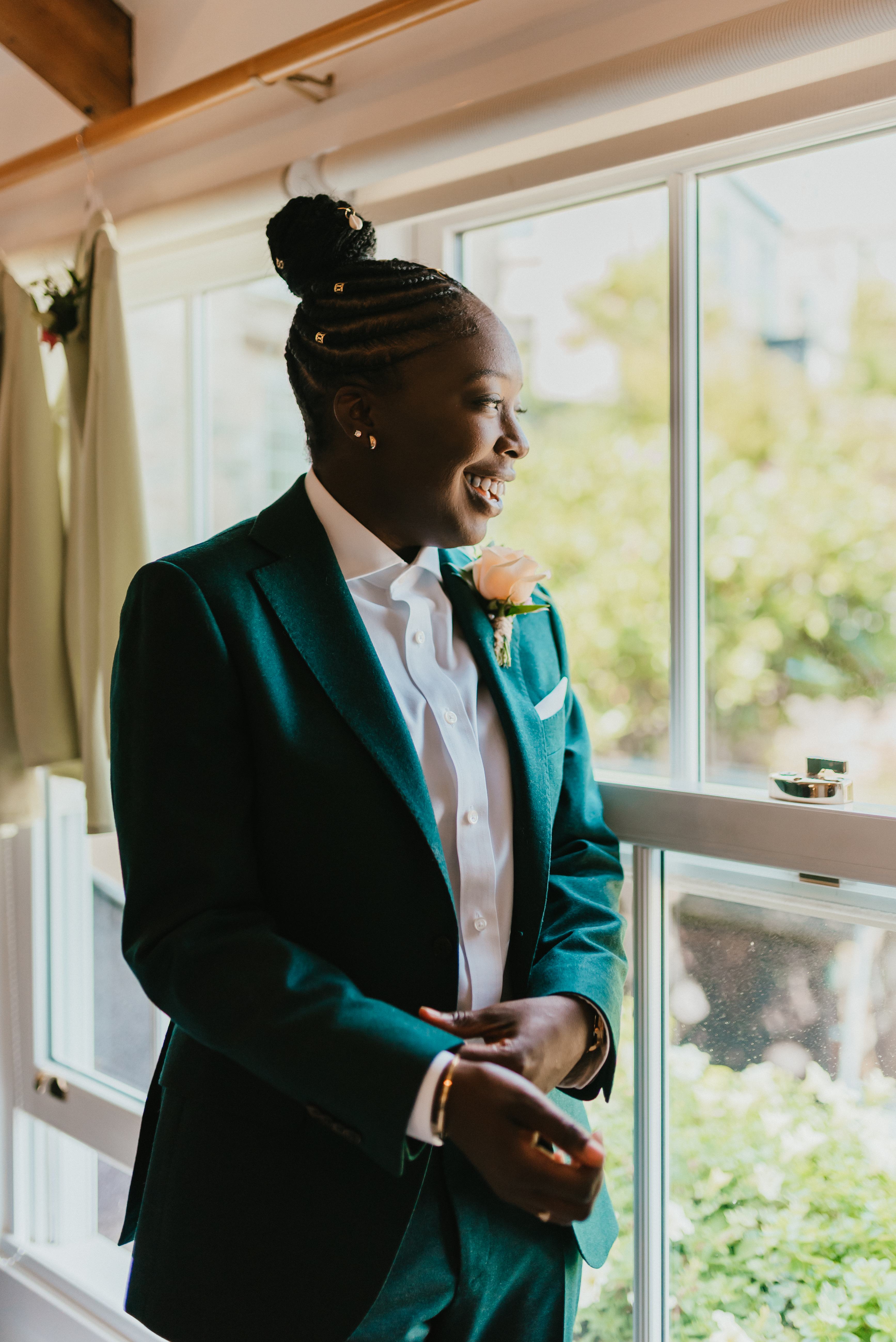 .
.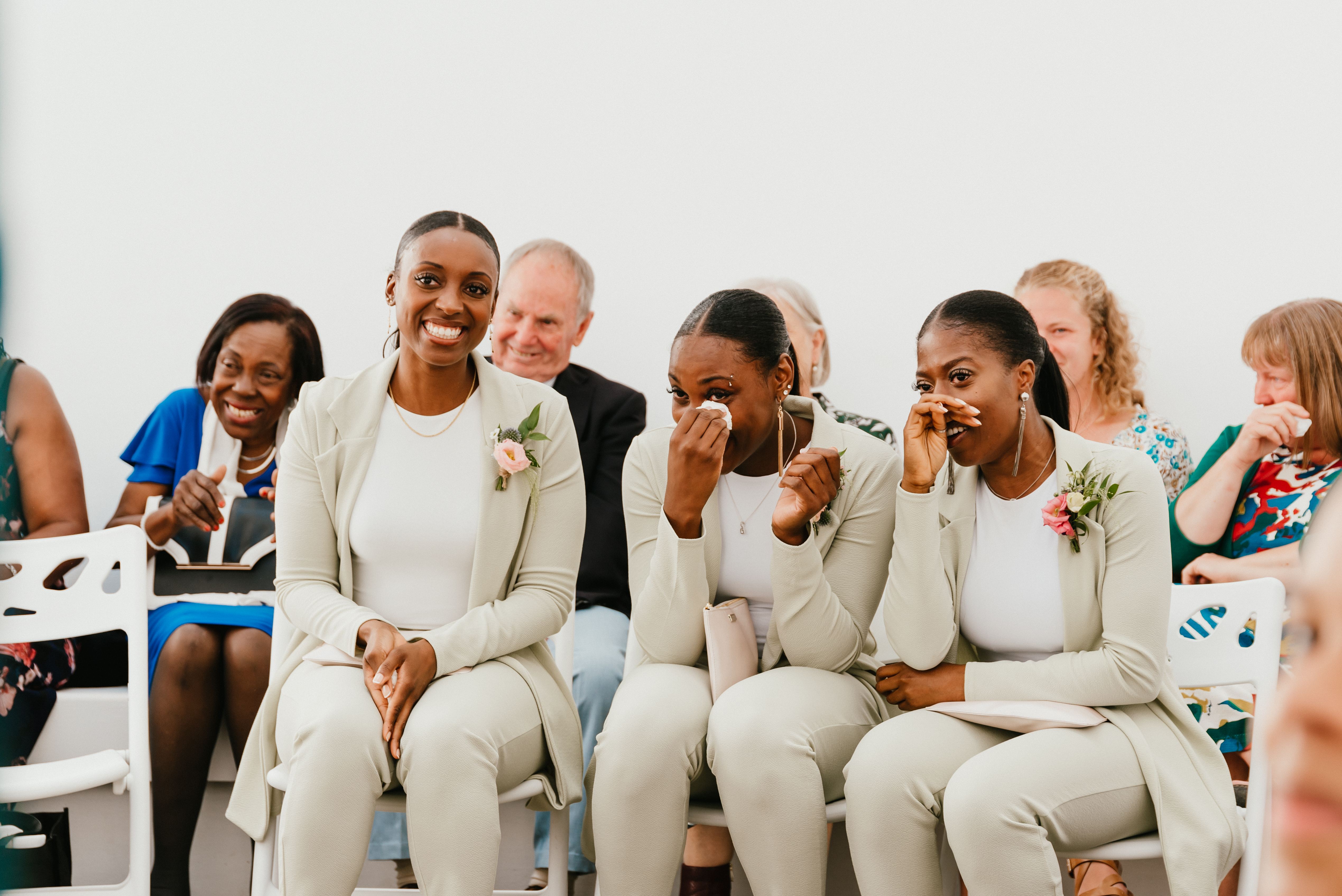 .
We hope you enjoyed reading all about Eleanor & Karissa's intimate botanical themed wedding. Looking for some more floral wedding inspiration? Check out Ellie & Tim's Realxed Botanical Wedding or this gorgeous Cornish Elopement.
Lots of Love,
Jess
VA to The Boho Bride Guide
The dream team of suppliers:
Jessica Hopwood Photography - Photographer
Tremenheere Sculpture Gardens - Venue
Sean White Films - Videographer
Flowers with M - Florist
White Radish Events - Cake & Catering
Grace Loves Lace - Bridal Dress
Suit Supply - Bridal Suit
Suzi Winter Makeup - MUA
Hair by Emma C - Hairstylist
Jimmy Choo - Eleanor's Shoes
Russell & Bromley - Karissa's Shoes
Cornish Tent Company - Marquee Wedding Tent
The Stationary Garden - Stationery & Sign
ON 11th May 2022 / BY Jessica Tetstall
Leave A Comment