Happy Mothers Day, a day where we take the opportunity to celebrate all those amazing female role models in lives, that nurtured us, and those that are now nurturing a new generation.
Today's blog is dedicated to you bohemian souls out there currently on your wedding planning journey, that have found yourselves in a very different situation planning their 'post Covid' wedding, compared to their original big day date, with an additional child or 2 on the seating plan!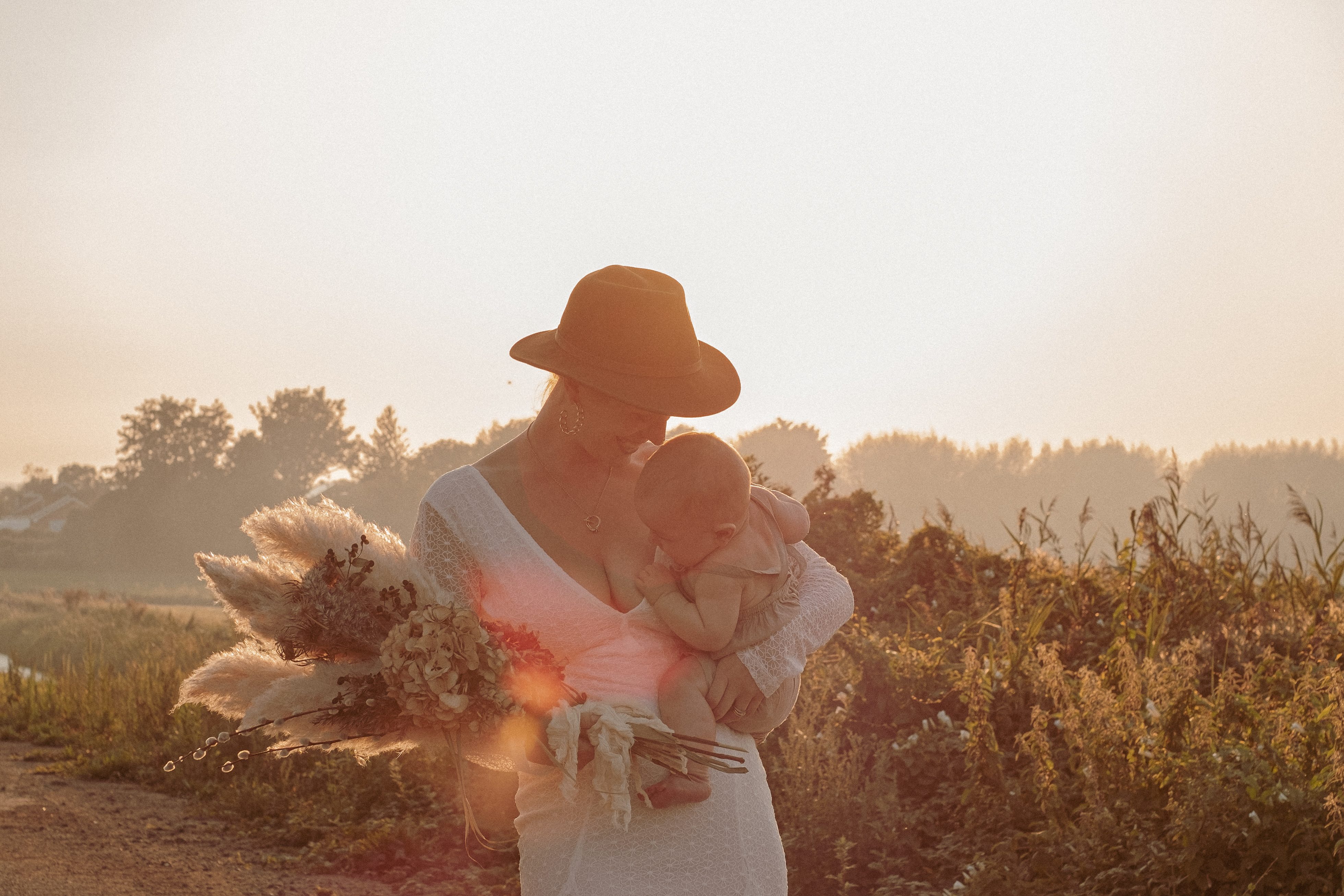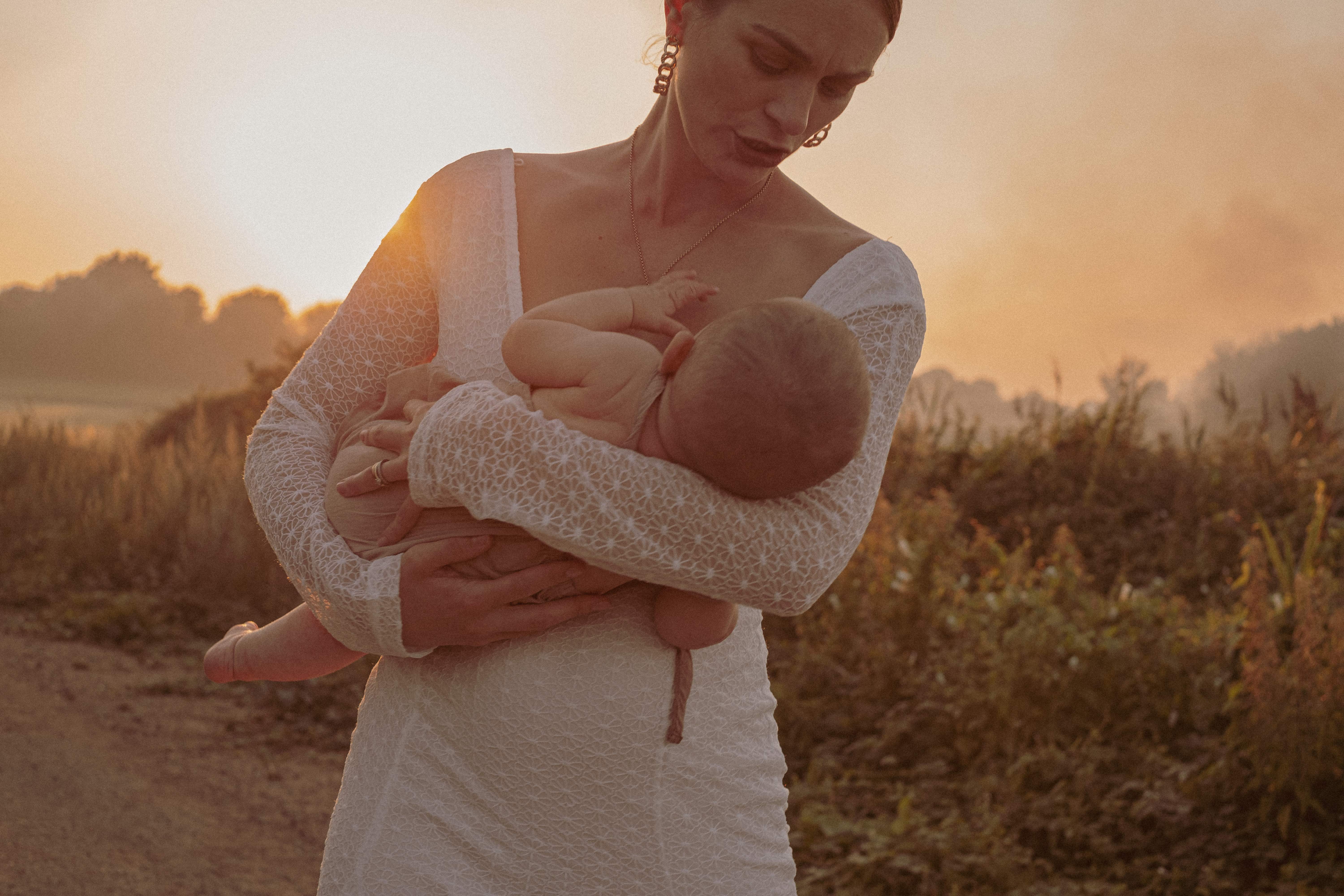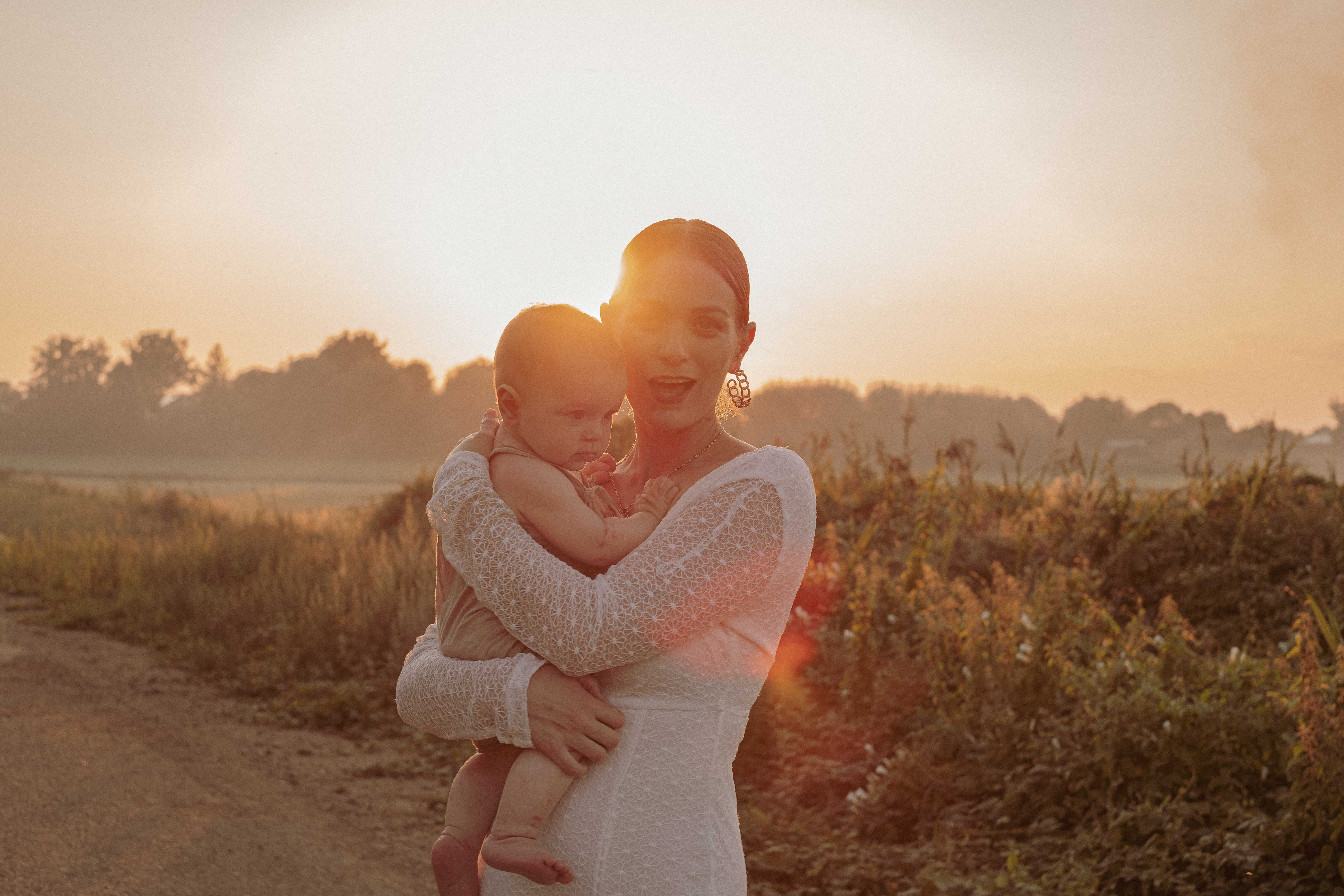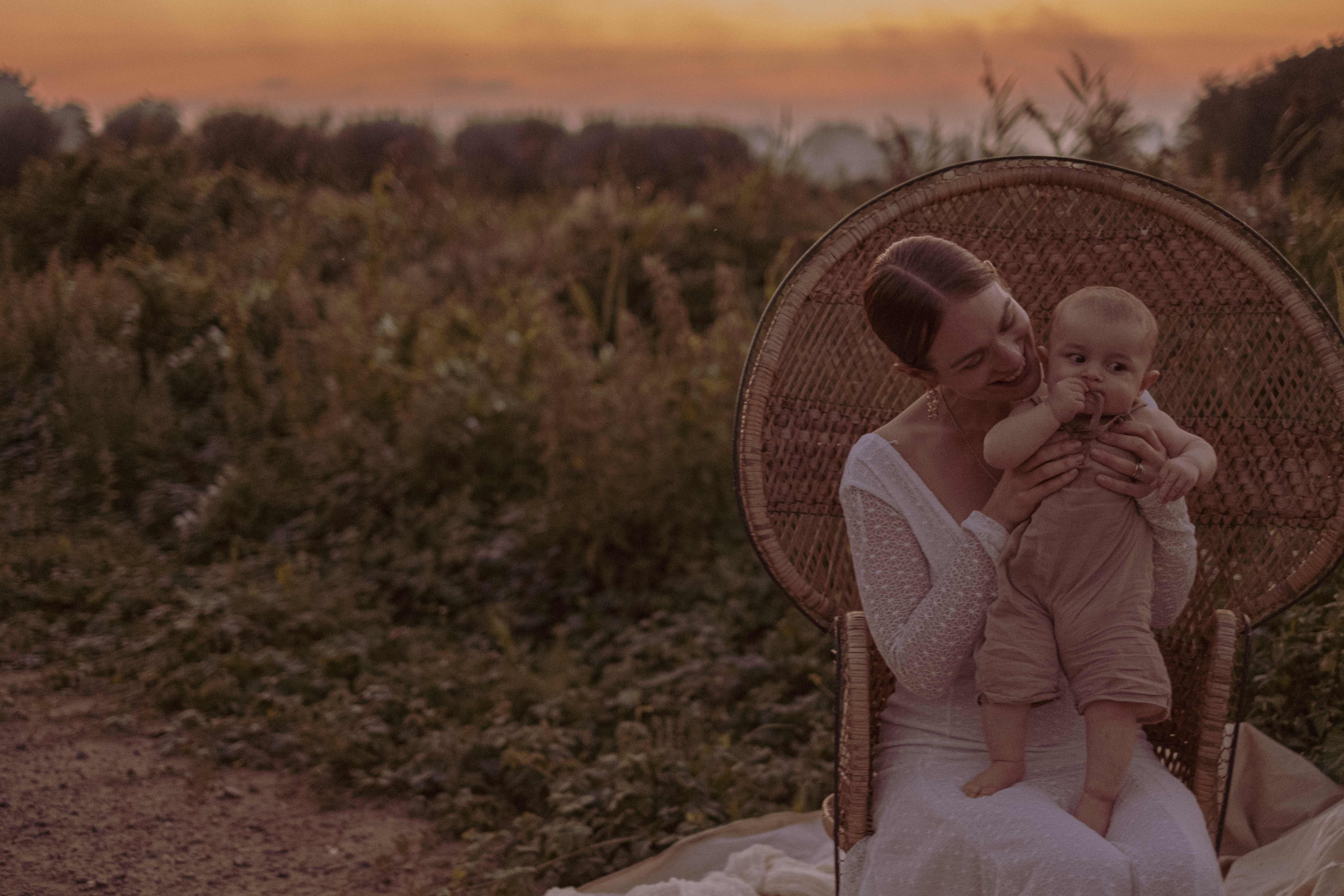 Around 264,000 weddings were postponed in 2020 in the UK alone, and so 2022 is set to be a year jam packed with weddings, with loved ones coming together and celebrating love and the power of togetherness, following a really tough couple of years 'keeping our distance'.
Many engaged couples originally planning their 2020 wedding, may now be finding themselves with a new baby in the mix, or ab entirely new family to consider now planning their 2022/23 wedding day.
Becoming parents, is the most exciting and fulfilling life change that you will ever encounter, and at exactly the same time, the most difficult, most exhausting and emotionally draining job you can ever take on. And this major life change will most definitely have an impact on how you now see your big day playing out, and how it will impact your wedding planning capacity on the run up to your big day.
So here are some important Self Care Top Tips, as a little reminder to help you on the lead up to, and throughout your big day.
Do what is Right for You and Your Family
Firstly, having a baby and caring for small children impacts EVERYTHING. Your energy, your brain capacity, your planning priorities and not to mention saying goodbye to having 2 hands for a whole minute to complete an email reply, without your small human hitting the send button before you are ready!
The wedding day you visualised pre-children, may well be very different to the one you are now looking to finalise plans for, and that is OK! Nothing is quite the same after your first child, and it is about communicating openly with your partner and loved ones, as to what your new priorities now are in reference to how you see your wedding day playing out as a family.
This may mean plans change and adapt to your new family situation, but at the same time, it may also mean that you still dream of many 'pre-children' elements still being part of the celebrations, and this is OK too! It is about being open with each other about your wedding day aspirations, and then planning in the adaptations to make this happen.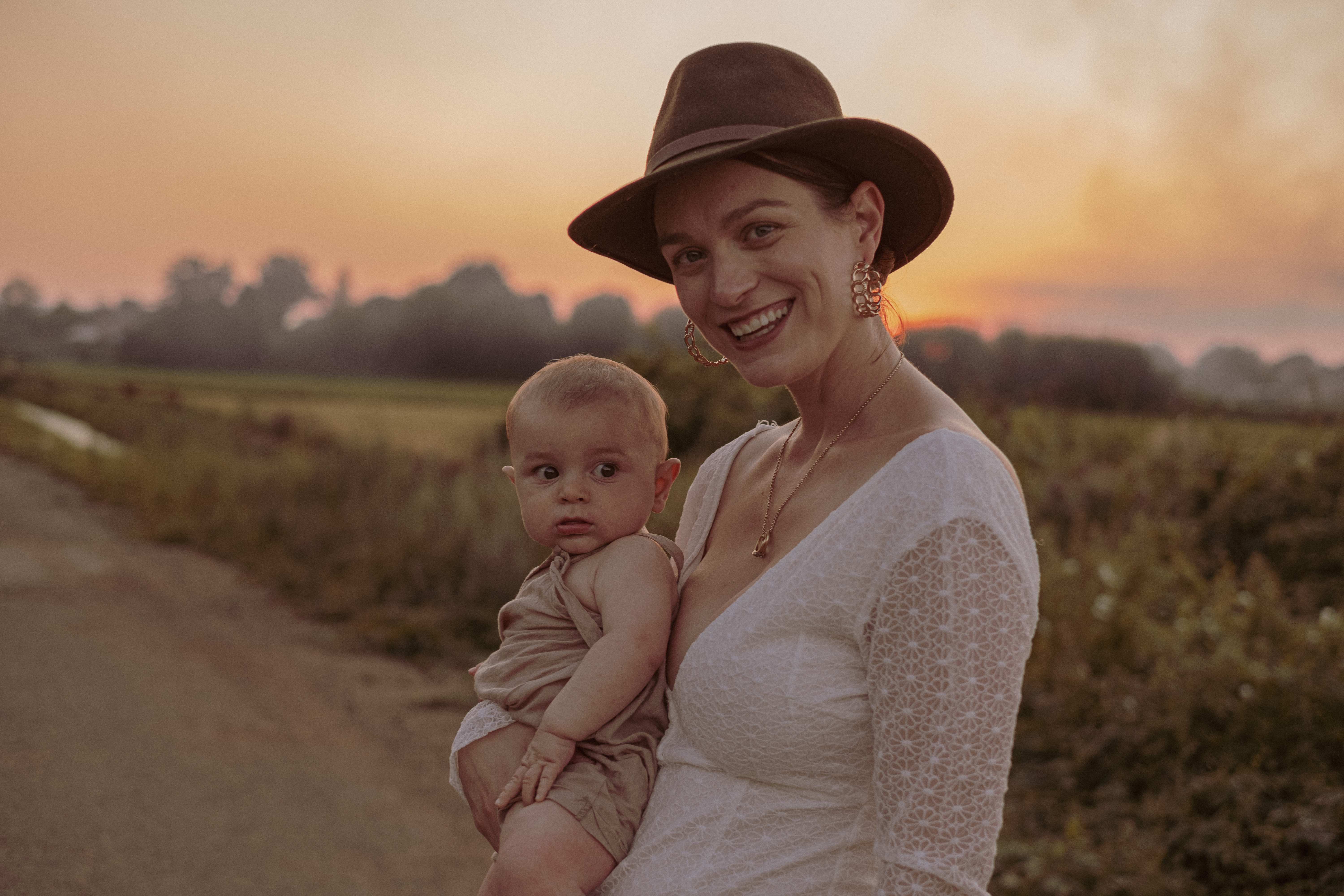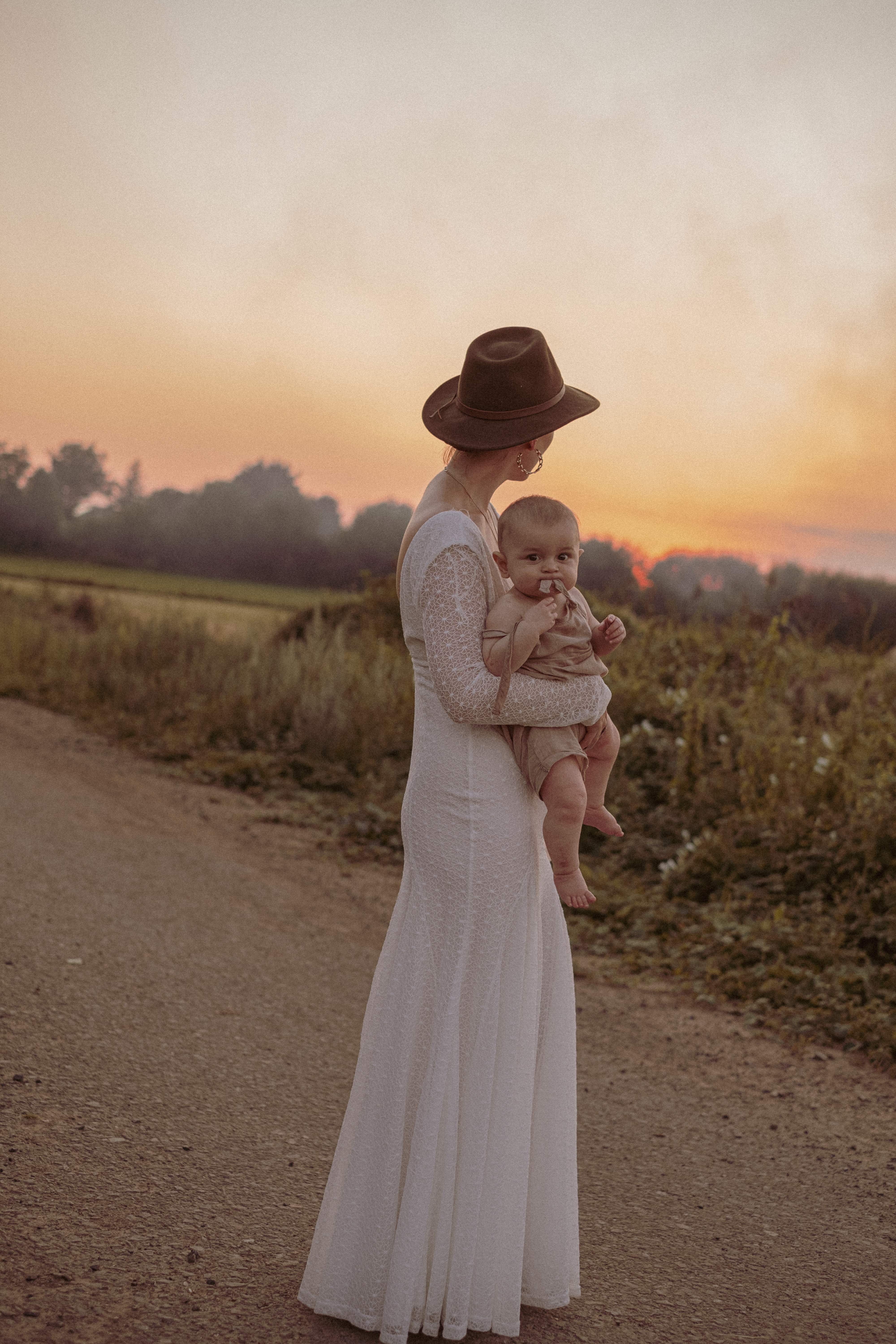 Be Kind to Yourself – Even Supermoms Need to Put Themselves First!
For you mommas out there that have carried a baby (or 2) for 9 months and given birth – it is a total miracle and you are a superhero!! But don't forget you will still need to give yourself plenty of time to physically recover. Do not underestimate the impact birth can have on your body for 12 months+ following, that pelvic floor everyone keeps telling you about will need some TLC, as well as many other factors to take into account!
Then there is the fact of having the responsibility of looking after your baby! Gosh, nothing could have prepared me for this one!!! The sleepless nights, the breastfeeding issues, the hormones, and feeling of overwhelm was a biggy for me. Dont let these beautiful images of my second baby decieve you! At about this time around 7 months old, he had not slept for more than 2 hours in a row. I was absolutley exhausted and pretty much on auto pilot after been in and out of lockdown parenting our 2 boys with very little external help from my support network, it was HARD!! I know everyone's parenting journey is different, but my message is just to say, give yourself a break, you are doing an amazing job and you got this!!!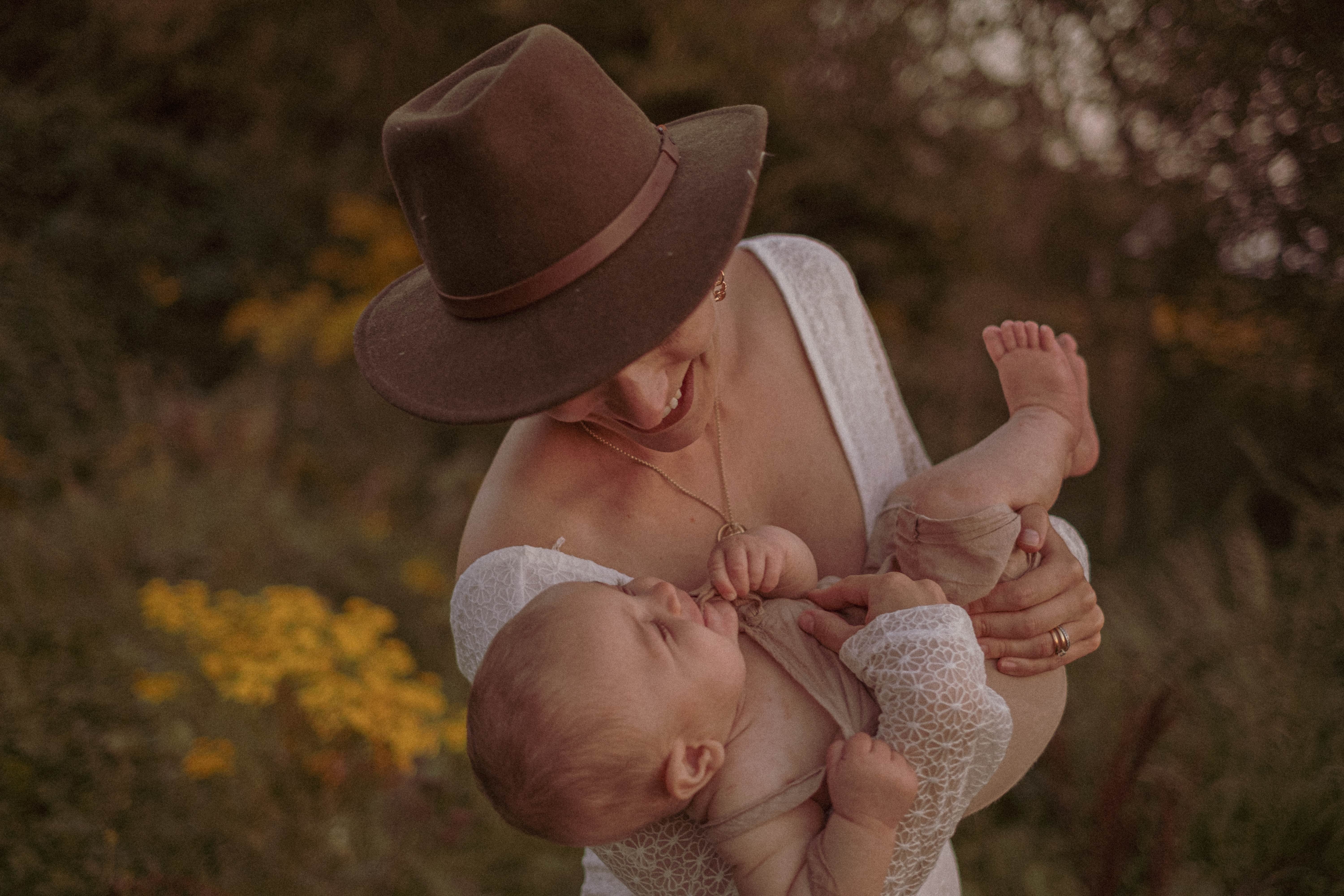 Oh, and maybe now is a good time to mention your new friend that will love to make regular appearances throughout the wedding planning journey (and for the rest of your life!) 'Parent Guilt'. So many decisions to make, and wherever you turn, that guilt gremlin likes to show up on your shoulder and give you a hard time about every decision you make, every moment you are away from your little one completing wedding tasks, or when you are having a lovely time when they are not with you.
All I can say is, this additional guilt gremlin internal chatter is here to stay I'm afraid, and we have to learn to calm and manage it. Yes, you are a parent, yes, we love our children to the ends of the Earth and they are our responsibility. But you are also a human being, with your own life, loves and passions, and are allowed to create a wedding day that brings you joy, happiness and fulfils your wedding day dreams.
There is so much to be managing in this time in your life, and sometimes reaching out to a professional to talk things through could be massively helpful for your headspace and general wellbeing. Maybe a Bridal Wellbeing Coach could help you gain clarity around your feelings about your big day, and support you with growing your confidence to listen to your gut and make decisions that will create a wedding day you love.
If you are feeling overwhelmed, and stressed at times with juggling caring responsibilities and your wedding planning tasks, reach out and share this in the first instance with your partner and loved ones. This is not for you to carry on your own, which brings me nicely to my next point!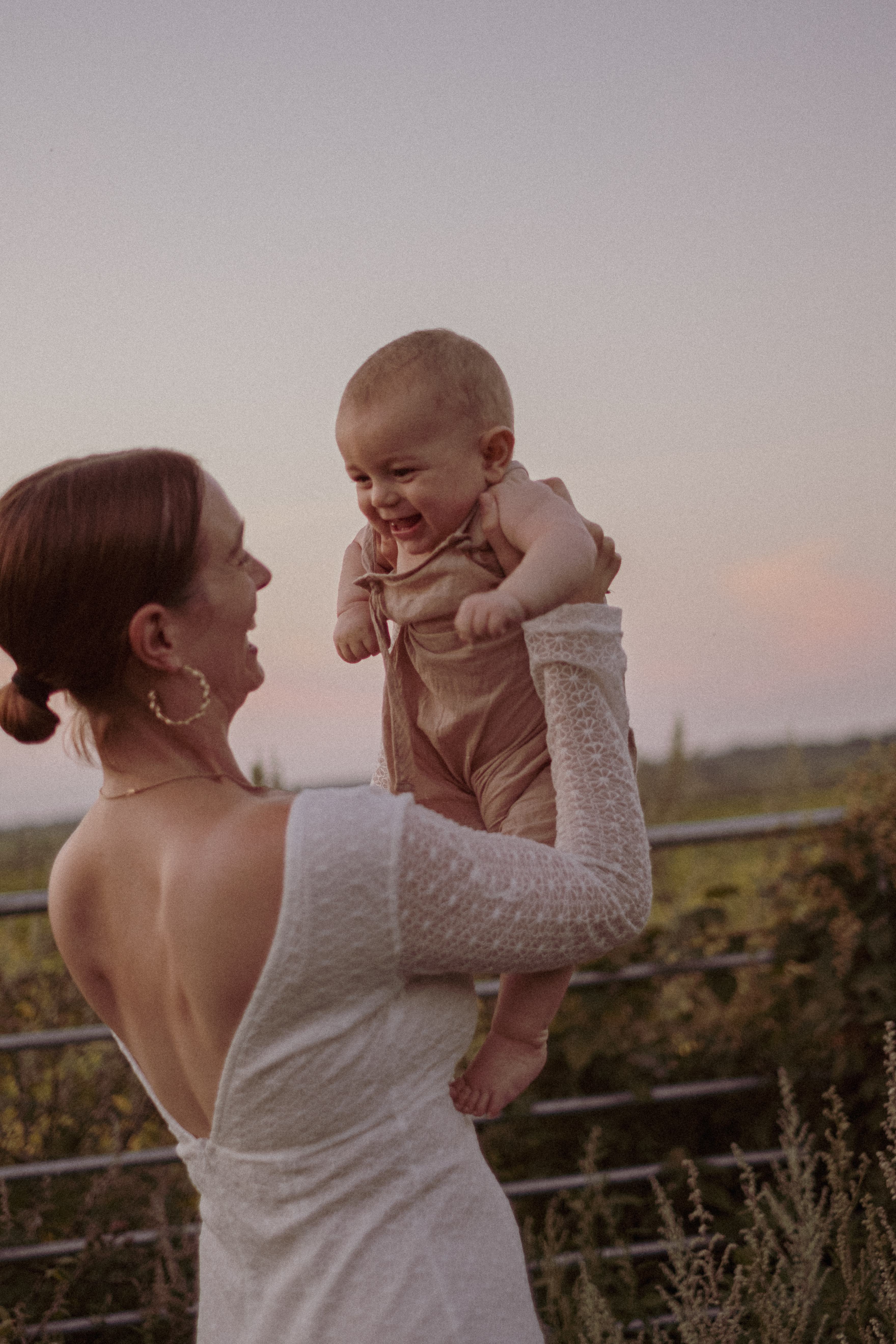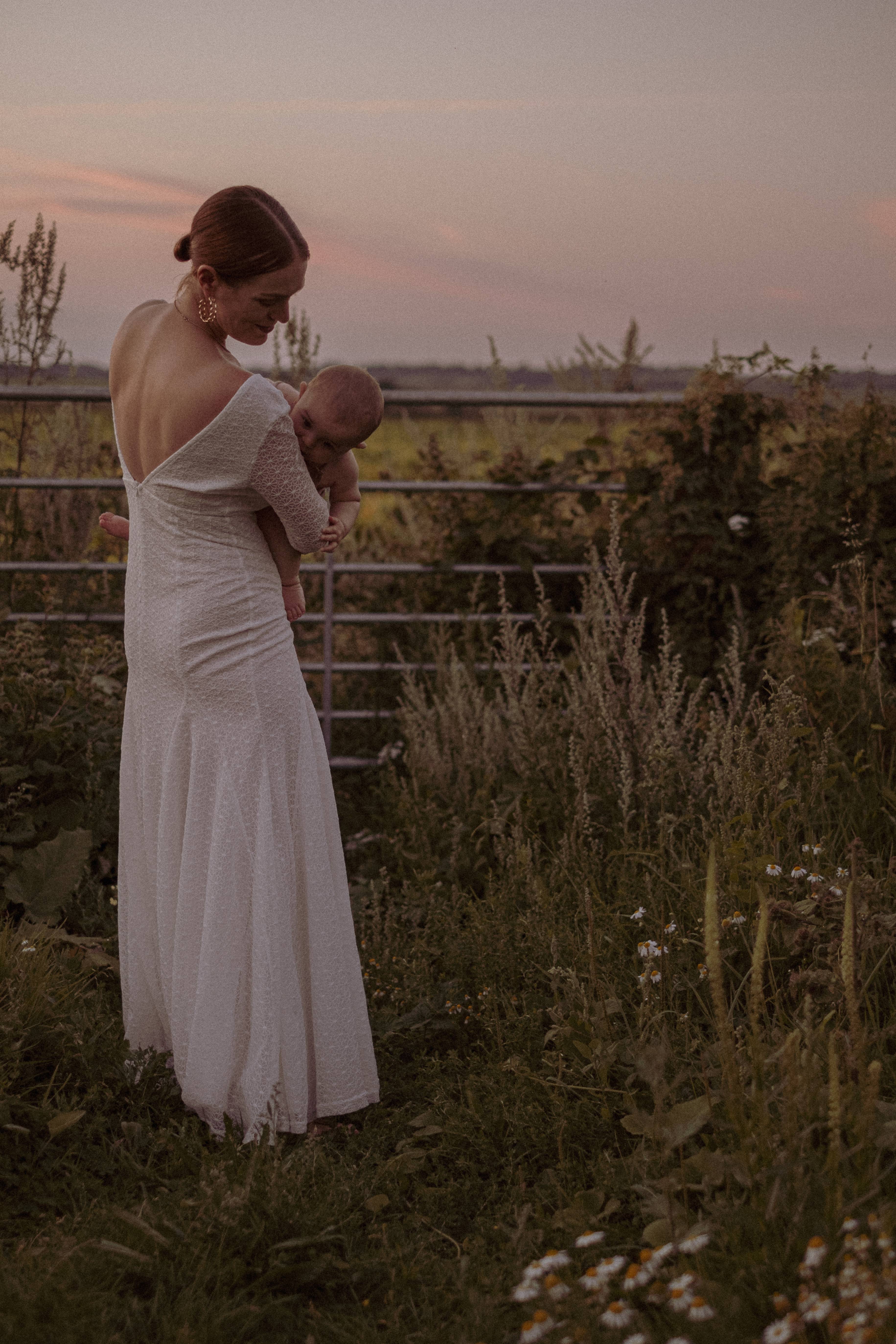 Delegate, Delegate, Delegate!
Don't expect to be able to do the same amount of work on your wedding when you have little ones in the mix. For your own sanity, and general enjoyment of your special day, plan at an early stage who is doing what for you and when. Make a detailed list of everything you need to do on the weeks and days running up to your wedding, and nominate friends and family members you can rely on to take responsibility of completing certain jobs for you.
That may also mean getting additional childcare support in place on the run up to, and specifically on the day of your wedding, so you are able to enjoy the significant parts of your wedding day hands and snot free!
If lack of time and head space is becoming an issue, and your stress levels don't seem to be reducing. Consider employing additional help in the form of a wedding PA, wedding planner or stylist to support you with those tasks that don't seem to be reducing any time soon. This may well be that happy medium you have been looking for! Employing a wedding planning specialist to take away that 'to-do' burden, so you are able to enjoy the run up to your wedding day, may well be worth its weight in gold!
I had a chat with Sophie, an Intimate Wedding Designer, Planner & Stylist from The Little Details by Sophie who is one of our super talented approved suppliers on The Guide Directory who talked me through options of the additional support available on the run up to and on your wedding day, to help relieve that stress and overwhelm.
On the Day Coordination
'If you are looking for some reassurance that the day is going to run super smoothly. I'll help create timelines, contact suppliers and make sure they know where and when they need to be in places, be the point of contact so you don't have to be. Take all the stress out of your hands so you can enjoy your day with your family.' (£565 *)
Styling and On the Day Coordination
'Feeling overwhelmed with the styling of your day?Can't picture what the day will look like, or what to put where, or even make sense of your Pinterest board? Then this package is for you! I help you visualise everything and then recreate it for the day itself. This package also includes my on the day coordination, so I am able to support to in creating your dream wedding venue, and also execute all elements to your exact liking on the day.' (£1850 *)
Full Planning Package
'As a couple with a new family planning a wedding, I recommend my Full Planning Package. We take time to chat through everything, I get to know your wants, your needs, your dislikes and wedding day aspirations. I then create proposals, comparisons and mood boards to clarify all elements that will make up your dream wedding and then put into action. I become your friend, your confident and your planner. Giving you time to enjoy your new family, allowing you to release all your worries, while still maintaining oversight of the plans on the run up to your dream wedding day.' (£3150 *- View The Little Details By Sophies full T& C's for package details)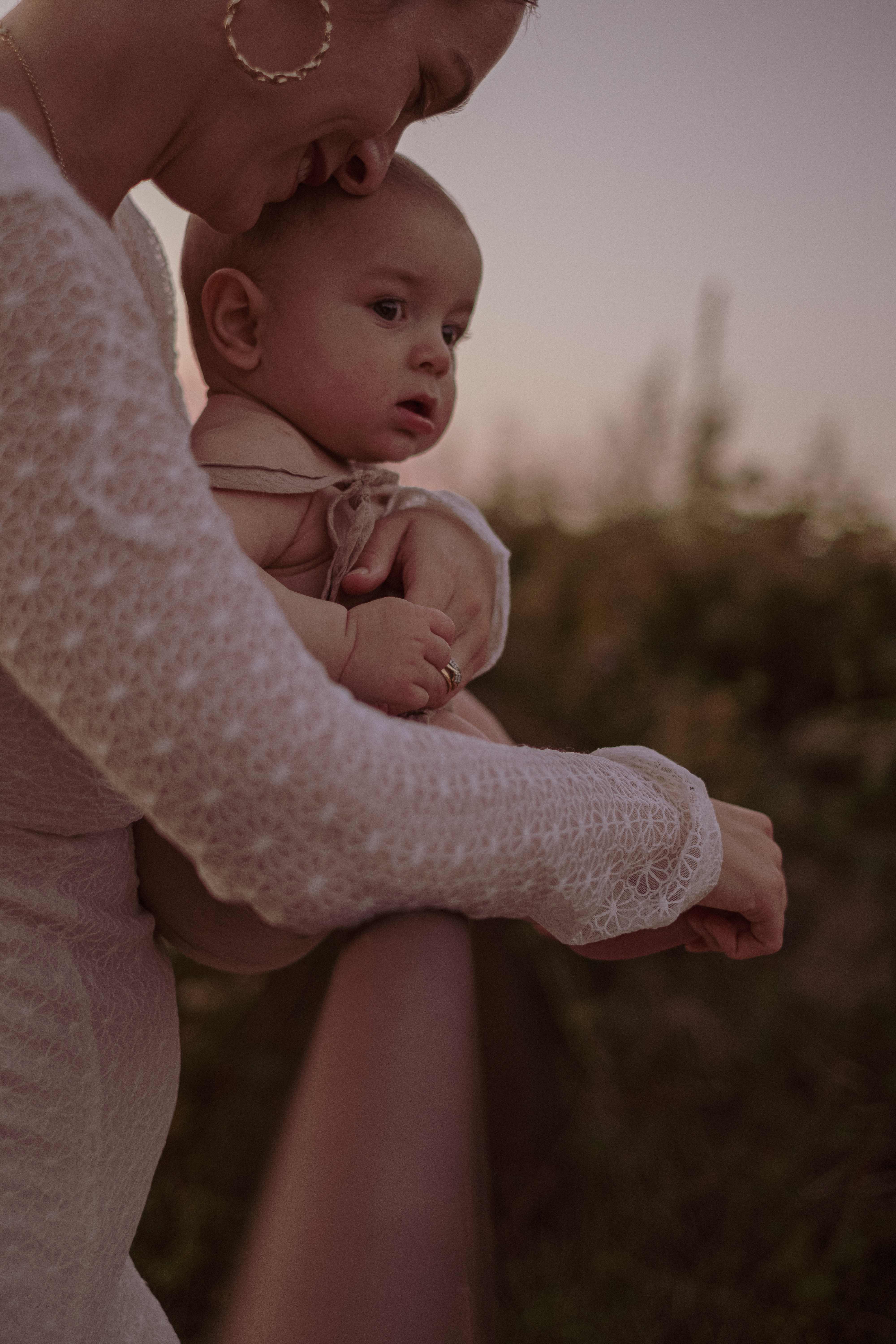 Create Priceless Memories as a New Family
Planning your post-Covid wedding with your new family also brings about masses of opportunity to create special memories together that will last a lifetime! Why not have your little ones be part of your wedding ceremony?
George, a specialist family celebrant from Hestia and Iris Ceremonies shared with me, ' I think for me, if you are having a ceremony and you have little ones, it's better to lean into it, accept that for them you are still their parents/ guardians and they don't care about wedding etiquette! They will probably make noise, they might call out for you, and so try to embrace it and involved them wherever you can.
Are they big enough to carry something, or are you happy to hold them while you share your vows? Do whatever feels right for you. If you absolutely don't want to be disturbed then book some specialist childcare or someone close to them that you can trust (and they don't mind missing the ceremony!) so you don't have to worry.'
Whatever path you choose to take in organising your wedding day with your new family, the message from me is to listen closely to your gut, and do what is right for you and your family. There can be so much noise around planning for your big day, take it back to basics, and remind yourselves as a couple what is important to you.
All my love & happy Mothers Day!
Jen xx
Boho Momma Photoshoot Image Credits
Styling & Floristry: Jen - Founder of The Boho Bride Guide
Photographer - Bethan Ruiz
Mom & baby - Jen Maynard
ON 22nd March 2022 / BY Jen Maynard
Leave A Comment