Planning a hen party for your bestie or perhaps you are the bride arranging something unique and fun to get all your loved ones together?
We've broken down everything to consider when planning a hen do, from hen party theme ideas, to fun and creative activities and games. Find all the inspiration you need to plan your fun and unique hen do here.
Hen Party Theme Ideas
Boho Picnic
Hire a tipi tent and some gorgeous boho decorations and have yourself your own glamping experience, think outdoor picnics, creative workshops and roasting marshmellows by the open fire as the sun fades.
Boho Bell Tents hire out these gorgeous glamping pods which are perfect for a boho themed hen do, they can also help arrange the decor, hire out your own boozy bar and arrange picnic parties too!
.
Festival Theme Hen Do
If you're a lover of music and to having a boogie with your besties, then a festival themed hen party is perfect for you! Either set one up in your back garden, hire out a field or maybe even actually attend one of your favourite music festivals for the weekend, Glastonbury anyone?
Wildflower Tipi Events arrange fabulous boho and festival inspired hen party events, as well as providing tipi tents and decor. They can also provide boho picnics, a cocktail bar, and even an outdoor dance floor too! Why not have your very own hen fest and let someone else take care of the arrangements so you can celebrate in style with your besties.
.
Image credit : Photography | Jennifer Smith Photography
.
Image credits: Event Styling, Concept + Glamping | Pitch Boutique Photographer | Ella Violet Photography
Victoria Lily Events offer festival inspired hen party 'Glamp Camps' in several destinations across the UK, a perfect opportunity for you to gather your gang together. The Glamping Camps are set in their own area of hillside campsite and you can enjoy your bell tents surrounded by soft festoon lighting upon your arrival.
Each tent will come furnished with carpets, raised single camp beds with room for luggage storage underneath, sheets, pillow, duvet, rug, side table, bunting, welcome mat, lantern inside, eye masks, mirror, throws and cushion.
Outside you will have the use of 3 x picnic benches, soft festoon lighting around the bell tents and outside solar fairy lights. Star-gazing, woodland walks, unlimited fresh air and an abundance of nature are in constant and unlimited supply. Sounds like a glamping dream!
.
Disco Hen Do
The disco theme is huge in weddings right now and a great way to celebrate your up and coming big day where you get to marry the love of your life! Grab your disco dancing shoes and your best sequin covered outfit and hit the dancefloor with your besties. Disco ball and gitter galore!
Image credits: Dearest Love see all suppliers & full wedding blog feature here.
Pyjama Party
If you're more into face masks, manicures and a relaxed environment eating chocolate covered strawberries, then a pyjama party hen is the option for you. Think matching pj's (which you can reuse on your wedding day and beyond), scented candles, endless snacks and your favourite chick flick (add in a bottle of wine or mocktails, whatever your vibe) and you have yourself a pyjama party of dreams.
.
Hen Party Activities
I mean a hen party wouldn't be a hen party without a fun activity to get stuck into, here are several unique hen do activity ideas for you and your friends to bond over and celebrate your new chapter.
Creative Workshops
Forge Jewellery & memories, if you are looking for unforgettable experience then forge a piece of silver jewellery for everyone in the party. April Doubleday Jewellery holds creative hen do jewellery workshops at her lovely home in Devon, so if you fancy a weekend away or are in the surrounding Devon area why not pay April a visit for your hen and create special memories whilst making a beautful piece of jewellery.
In this workshop you and your party can forge a piece of sterling silver for the wedding and/or everyday wear with a glass of prosecco at the end of the session to celebrate your achievements and the forthcoming wedding.
Make Your Own Hair Accessories
If you're looking for an alternative, more chilled-out hen activity that gives you the chance to spend quality time with your friends, how about joining Elsa Rose Boutique to create your own beaded headband, hair pins or hair comb? Hair accessory workshops are the perfect alternative hen activity that leave you with a keepsake rather than a hangover! Available at your chosen venue within 35 miles of Weston super Mare, Somerset, perfect for hens visiting Bristol. Bath or Exeter for the weekend.
Sarah has had some great feedback from happy hen's who have joined her workshops before.
Charlotte said: "Sarah was amazingly helpful, and I came away with a one-of-a-kind piece that I'm thrilled with," while Leila and her hens shared "We had so much fun! Highly recommend doing this for your hen party!" More than anything, I love helping people to try something new and learn skills they can take with them after the event. Plus, it means you have something to wear in your hair for the big day!
.
Arts & Crafts Workshop - Mosaic
Why not get art's and craftsy and create some beautiful and unique mosaic's. Pip from
Kharma Mosaic
has a passion for making mosaics accessible to everyone and have a fun get together at festivals, boho weddings, hen dos and any event you like.
Pip will come to you with beautful mosaic tiles in all shades of colours and you can choose what to make from a variety of bases which are all weather proof and can be kept inside or outside. A popular choice for hen dos is to make a joint giant heart shaped mosaic, this way everyone adds their own colours and shapes to a base and you have your own bespoke mosaic to give as a present to to happy couple.
Another great hen do activity that can also be continued at your festival theme wedding. Let's get everyone involved!!
Flower Crown Workshop
A crafty hen party at a venue of your choice, home, pub or even a tipi tent, a relaxed creative few hours creating a wonderful fresh flower crown to start your day or evening celebrating your upcoming wedding. Suitable for flower girls through to grandmas so all the family can join in the fun, not many hen parties can offer that!
The Willow Blossom Florist bring an abundance of fresh flowers to a colour scheme of your choice, all the tools and knowledge to create a fabulous flower crown. Enjoy a cocktail or two to get the creative juices flowing and it will be laughter and smiles all around.
.
Cooking Class
Want to learn how to cook like an Italian? Why not sign up to a cooking class together, drink some wine and make some yummy food for you all to enjoy afterwards. Theresa from
Not Just Travel Wanderlust
can not only help plan your hen do abroad, but she can also help hen's with ideas for their get together in the UK too. Like a fun cooking class that makes you feel like you are in Tuscany. Yes please!!
A Hen party is a way for friends, family and strangers to come together to help the bride celebrate and create lovely memories of that significant event in her life and what better way to do that than over a yummy meal. Get in touch with Theresa and she can help you plan something special.
Make Your Own Chocolate
Calling all chocolate lovers! Chocolate hen parties are perfect for groups of different ages and personalities, whilst the bridesmaids might be up for drinking and partying but your mother in law might want something a little more calming. At
Choccotastic
, their Chocolate Hen Parties combine the two to ensure everyone has a fun and creative time. If you do want to move on to some drinking and dancing, their parties make a great pre-activity, or they can also include the alcohol, music and hen party games.
We have all been to a hen party with a cocktail making class or a spa treatment, think outside the box and do something a little quirky and unique by having a chocolate hen party activity.
.
.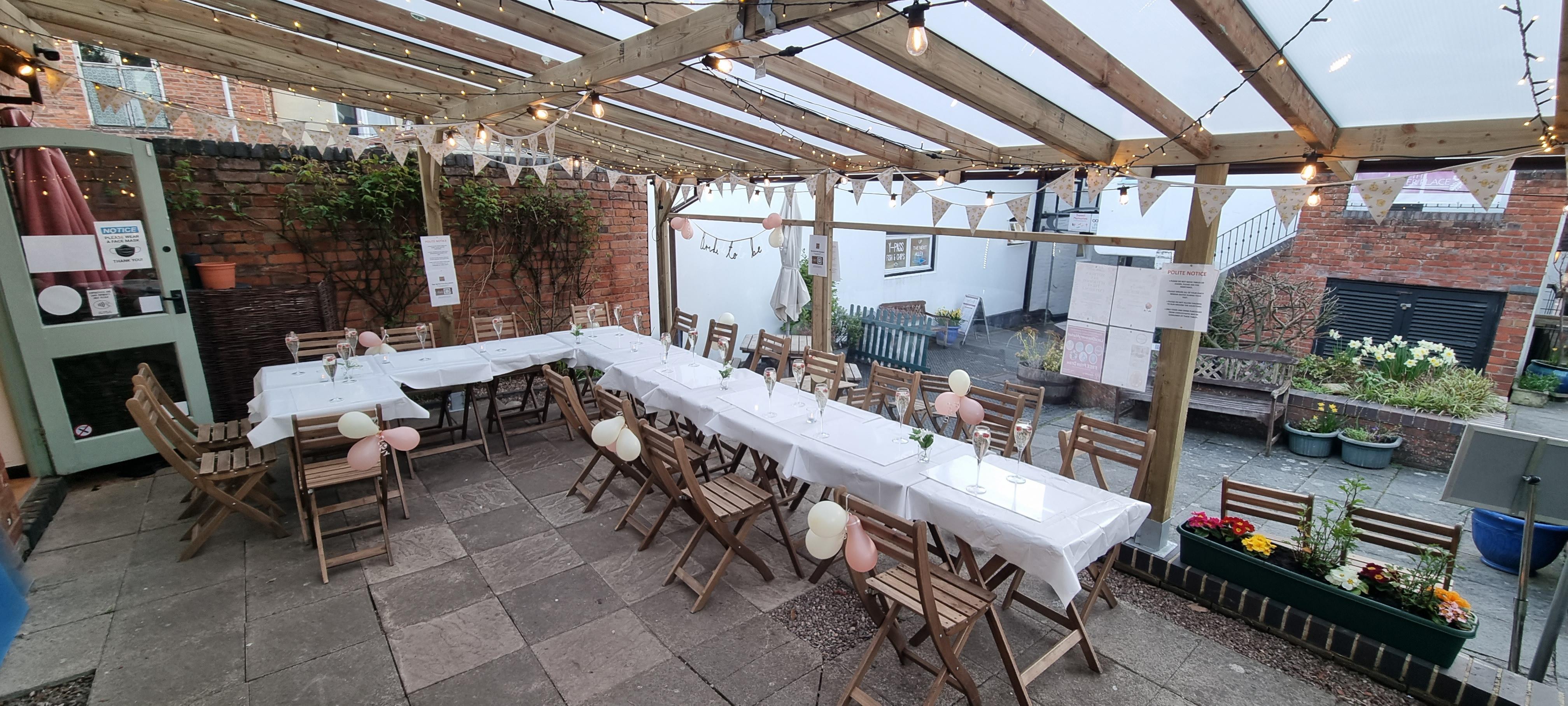 Hen Party Games
Giant Garden Games
Try something different and get your besties together for some fun and games with the giant garden games on offer from
Emma Lane Designs
. Split into teams and make it a competition with a game of tug of war, or go for a traditional sports day theme to bring back your inner child, with sack races, egg & spoon and a bouncy space hopper race!
These games packages are perfect for your boho picnic glamping theme, offer a fun entertainment option with a relaxed vibe. Insert your creativity to add extra fun, by perhaps wearing face masks or incorporating forfeits for the losing team or opponents.
Emma Lane Designs love to bring the fun and release the inner child in people. Be prepared to laugh and giggle until your belly hurts!
.
Hula Hooping Hens
Revisit your childhood with a hula hooping session. Learn loads of fun tricks and play team games like hoop wars to bring the group together and have you in fits of laughter. Finish the session with a fun, energetic hoop routine with the hen as the star - the perfect thing to get the party started!
For more details about this unique and fun hen party game idea visit
Happy Healthy Hoops
w
ho supply hula hooping fun to venues across the UK.
If you're looking for some more fun hen party game ideas, check out this post by
Funktion Events
Lot's of love,
Jess
ON 16th May 2023 / BY Jessica Tetstall
Leave A Comment